Posture
The sedentary nature of work is the cause of various ills
An initial observation of your working position should help.
Get a chair that is adjustable and has the right mechanism for you.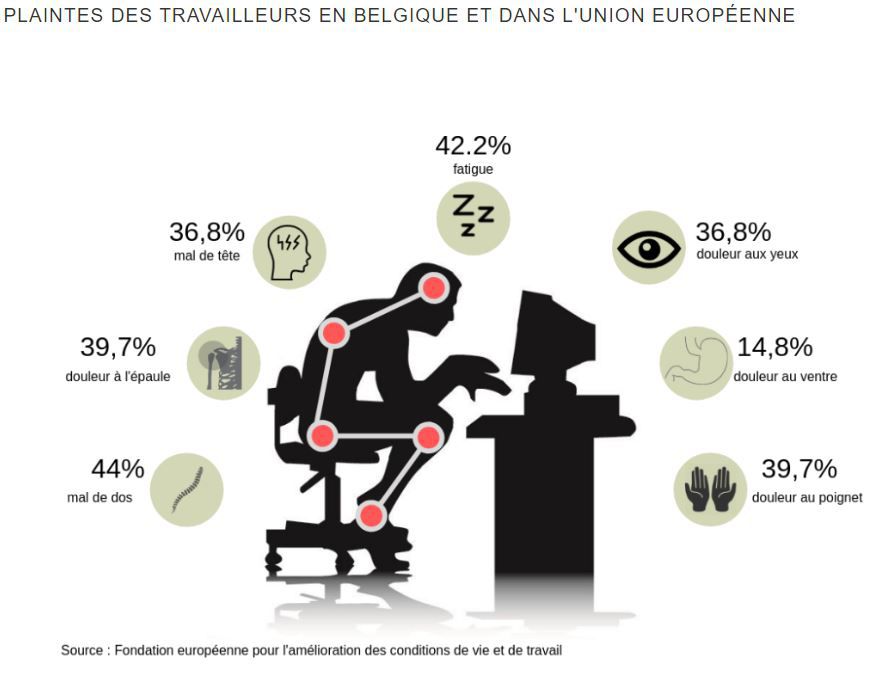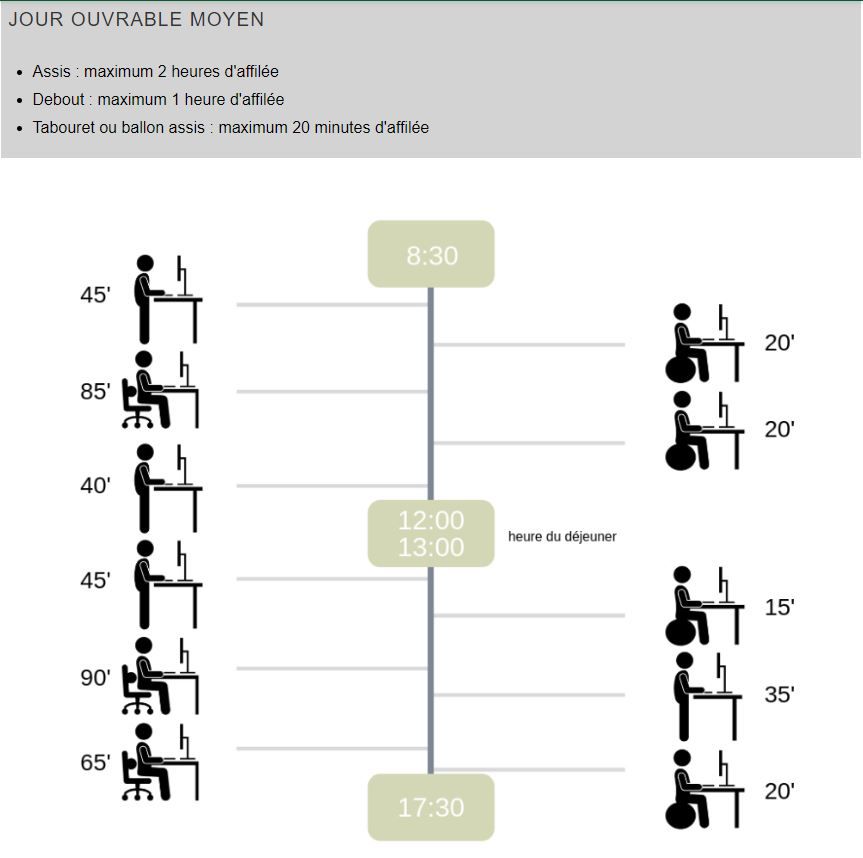 The dynamics
Choose movement over stagnation.
Alternate your activities and change your working position
A sit-stand desk will help you to make your position more dynamic.
Tidy up and organise your work surface according to the job in hand.

Think about good lighting of the space but also of the work surface.
The right light will bring you comfort but also serenity.