Sustainable wools
By working with local partners, Flokk can offer a range of sustainable wool options on our upholstery fabrics.

Sustainable woods
Ethically sourced wood ensures that we have minimal impact on the delicate ecosystems of the world's forests, which provide a vital service to the health of our planet.

Sustainable aluminium
Producing virgin aluminium is an energy intensive exercise - ensuring that we use as much recycled aluminium as possible is key to our sustainability practices.

sustainable plastics
Plastic waste is one of the fundamental problems we face today. Our mission is to create a market for this waste, recognising that this type of waste has value as a resource.

Durable steel
One of the most widely used materials in the world, steel is very strong, inexpensive and also highly recyclable. Our goal is to continuously increase the proportion of recycled steel in our products.

Sustainable design
Flokk has a 40 year history of a structured focus on the environment, allowing us to be leaders in the development of sustainable furniture. We believe in a holistic approach, which goes far beyond the materials we use.

Let's think about the environment
When buying an office chair, think about tomorrow.
TRIBUTE the STORY OF A CREATION
An executive chair with exceptional comfort from HAG-Flokk
QI charger from Gotessons
Enter the new era of mobile charging, induction chargers are the chargers of tomorrow. Break away from your office cables and install QI chargers is the way to get the perfect clean desk!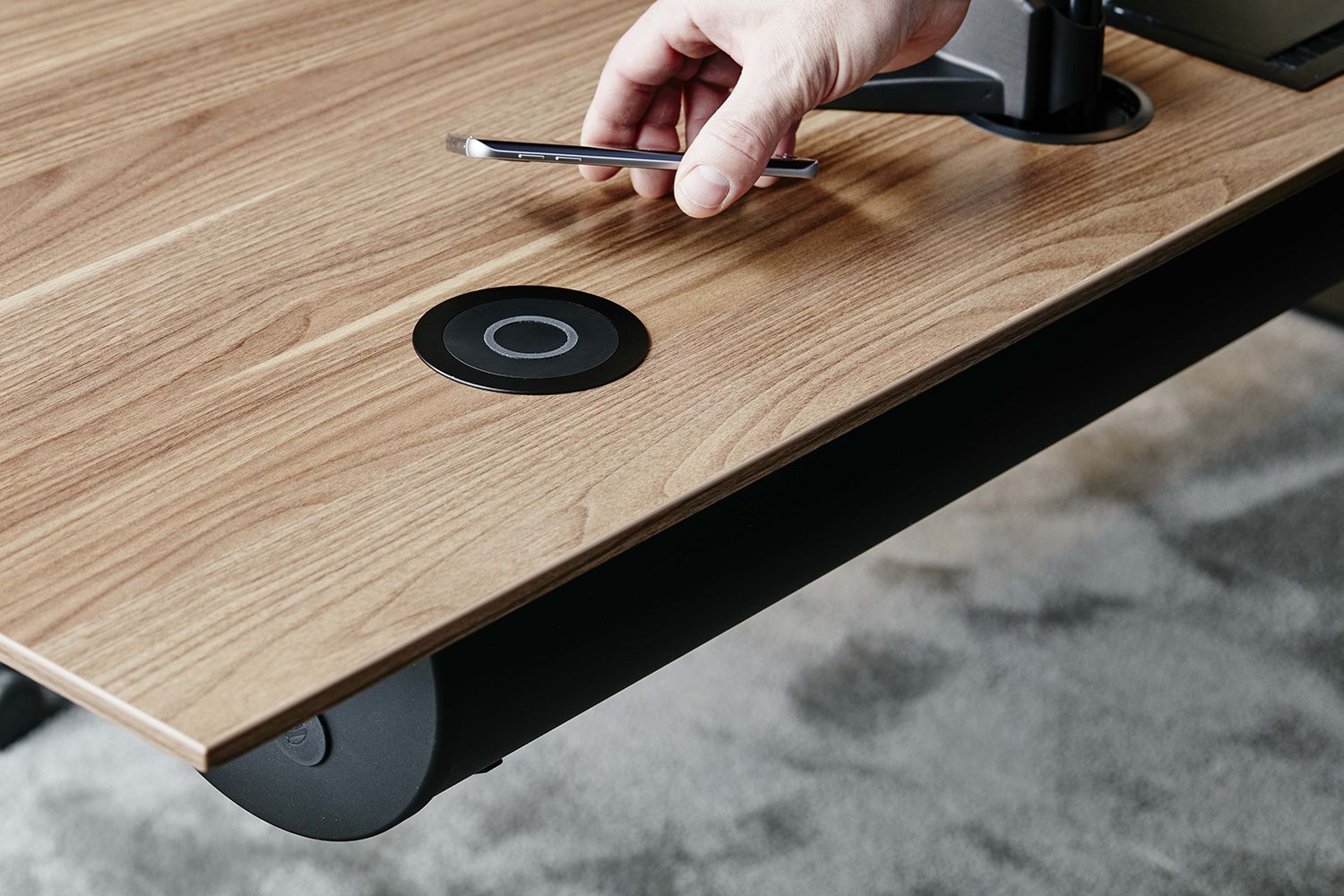 Digital transformation of CEKA BELGIUM by Idealis Consulting!
Thanks to its digital solution, CEKA Belgium co-manages ORDERS and LOGISTICS with its partners.
SoFi mesh of fresh ideas.. by HAG
HÅG have a long tradition of creative collaboration, and the HÅG SoFi collection is the result of a combined effort from the best of our internal capabilities coupled with the fresh ideas and perspectives of Frost Produkt & Powerdesign.
This video explores the process behind the collection.
LUCTRA
Perfect working light
LUCTRA - Interview Sebastian Kraus Orgatec 2016