Our partners
Make all your creative ideas come true together!
In order to adapt to your needs and to realise all your creative ideas when designing your work space, CEKA Belgium works with numerous partners such as ....

Alias
Technological lightness, transversality and innovation have been the key values of Alias, the historic brand of design made in Italy, since 1979.
Alki
With its ancestral and technological know-how, Alki now offers a contemporary interpretation of conviviality.

Artemide
"Italian Style"
Artemide is an Italian company specialising in the manufacture of lighting. It was founded in 1960 by Ernesto Gismondi and Sergio Mazza. Based in Pregnana Milanese near Milan, it has production plants in Italy, France, Germany, North America and Hungary.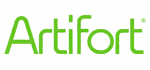 Artifort
"Artifort stands for timeless, high-quality design"
"ART & COMFORT" are the values on which this world famous brand is based.

ANDREU WORLD
"Wood is at the heart of Andreu World"
Andreu World has grown and evolved with the belief that our philosophy, attention to detail, excellence and good design, is the fundamental guide to continue to be what we are now and in the future.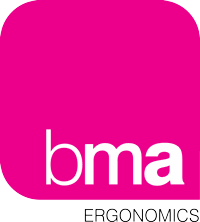 BMA
BMA Ergonomics was founded in 1988 under the name Biomechanisch Adviesbureau (Biomechanical Consultancy). Now you know what the abbreviation BMA stands for. After a few years, we came to the conclusion that there were relatively few good
ergonomic office chairs
on the market. The decision to manufacture them was not long in coming! And that's what BMA Ergonomics did.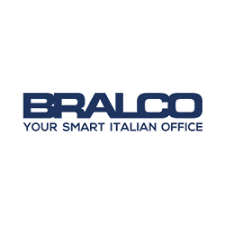 Bralco
In 2014 Bralco inaugurated the new production and sales office located in Susegana, in the province of Treviso. Today, Bralco offers furnishing solutions and concepts that cover all office furniture needs, through 17 dedicated collections.

Buzzispace
The Belgian company BuzziSpace was founded in 2007. The new brand's designs became a worldwide success almost immediately because they meet the universal need for quiet and style in the office.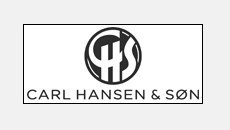 Carl hansen & son
The concept of craftsmanship represents many ideas. For us it represents absolutely everything and it has been like that since the beginning in 1908 when Carl Hansen founded his company in Odense, Denmark.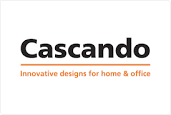 Cascando
"The hybrid office"
Cascando designs and manufactures a collection of high quality interior products. Surprising objects, distinctive materials and contemporary colours provide the finishing touch to homes, offices and public spaces.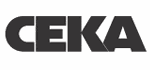 CEKA
"German Quality".
CEKA also stands for :
Integrated furniture design, in-house development and production, a global supplier of individual solutions,
115 years of experience in office furniture. CEKA: the pursuit of quality and sustainability through certifications: ISO 9001, 14001, 50001.

Caimi
"Brevetti"
Since 1949, Caimi Brevetti has been supplying a wide and heterogeneous range of products in original shapes and materials, with an emphasis on technological innovations, as evidenced by the large number of patents registered by the company over the years.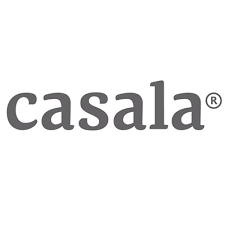 CASALA
Casala specialises in the manufacture of elegant contract furniture, which excels in design and functionality. With our furniture, we offer solutions for all types of spaces and occasions.

De raat
"Security products"
De raat Security Products is the leading European wholesaler of safes, data safes and other fire and burglary resistant products. For almost half a century, their products have been offered to both private and professional customers.

Durable
"The style of succes"
To ensure the success of its users, DURABLE has set itself the goal of designing office products and presentation systems that optimise organisation in the office.

extremis
"This is not furniture"
We do not make furniture, but rather tools for conviviality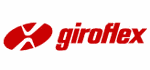 Giroflex
"When you're sitting comfortably, you make things happen" - seating is our passion. Seating that respects the human anatomy. Office chairs that allow and support healthy, dynamic, moving and active sitting. As swivel chairs, conference chairs, visitor chairs or other chairs.

Grammer office
"Technologie GLIDE-TEC"
Office chairs with the world-patented GLIDE-TEC system. Years of research have proven that chairs with GLIDE-TEC technology promote and support the natural need for movement. They allow the user to sit with the necessary movements without leaving the comfort zone.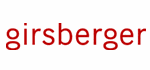 Girsberger
Producing high-quality, durable furniture is above all a question of design. The design of a new Gisberger model starts with a project based on a promising and innovative idea. But we don't stop until form and function are optimally matched.

Götessons
"Innovation, first and fore most"
Gotessons has been synonymous with entrepreneurs and innovators for three generations. The combination of specific product ranges and expertise creates the right conditions for continuous growth.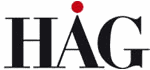 hag
"A brand of scandinavian business seating"
HAG plays on a philosophy of dynamic ergonomics to intuitively balance your body so that you are always sitting correctly. According to their philosophy, there is always a better position, and this is it.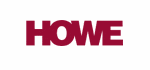 howe
"Libre pensée"
Known for its 40/4 model, HOWE sets itself apart from its competitors by allowing 40 chairs of this model to be stacked to make the most of conference room space.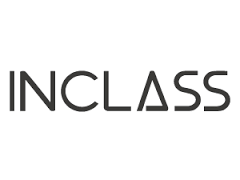 "IF Design Award - ARC"
INCLASS was founded at the end of the 1990s as a new company that followed a long family tradition in the furniture sector. The company is located in the Valencia region, a region with a remarkable tradition in furniture manufacturing.

ICF
Our activity began in Italy in the 1950s and was immediately characterised by a passion for research: we are one of the companies that, at that time, made a significant contribution to the birth and affirmation of Italian design.

INTO CONCEPT
"The nordic silence"
Born out of need. Designed with passion.
INTO the Nordic Silence furniture allows any space to accommodate a variety of users and working methods.

Johanson Design
Johanson is an international company with 55 employees and an annual turnover of SEK 120 million. Our timeless Scandinavian designs are in great demand all over the world, and we have loyal customers in the USA, Europe, Asia and the Middle East. Our goal is to grow while maintaining quality and delivery performance - with the same dedication and service we offer our customers today.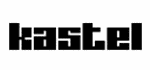 Kastel
"contemporary seating language"
Every Kastel proposal is based on a thorough analysis of ergonomics, the relationship between space and form, the choice of materials and the choice of colours. Offering maximum functionality combined with an image of great prestige and guaranteeing a quality that is constant in the execution.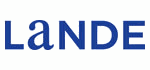 lande


Schijndel is also the largest production site of the Lande Group. An advanced, state-of-the-art machine park of at least 10,000 m2. Schijndel is designed, developed, produced and assembled. Metal, powder, foam, wood and assembly are all located in Schijndel.

"Writing boards in glass".
Lintex was founded by Carl Af Ekenstam in 1983 in Sweden. In collaboration with leading architects and interior designers, the company has now taken the lead in Scandinavia in visual communication and creative projection for offices, educational and public spaces.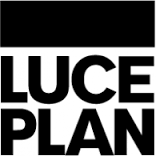 Luce plan
"Luceplan. Made in Light"
Luceplan was founded in 1978 by three architects, Riccardo Sarfatti, Paolo Rizzatto and Sandra Severi, with the aim of consolidating the experience acquired over the years in collaboration with Gino Sarfatti, founder of Arteluce, an experimenter and innovator in the lighting field.

Luctra
"perfect day light"
LUCTRA® is the first biologically efficient LED lighting system for the workplace. Everyone has their own biological rhythm. The more our daily routine follows our biological rhythm, the better we feel and the better we perform. Daylight acts as a signal generator that synchronises our internal clock with the natural course of the day.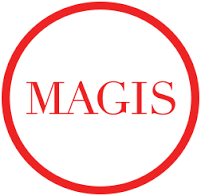 magis
"me too"
The word EXCELLENCE by its very nature must be used sparingly. It is certainly an appropriate word in the case of MAGIS. The exemplary history of MAGIS has always followed an ascending line. An admirable succession of products.
Everything is really perfect.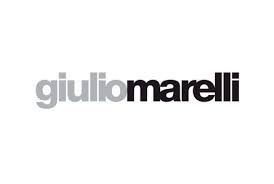 Marelli
"Giulio Marelli"
Manufacture of living room and luxury sofas. Some designs have also been specially developed for contract use.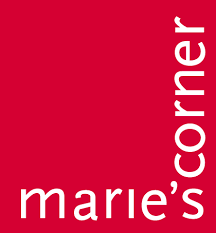 Marie's corner
"The tailor-made seatings"
"Marie's Corner, created by my wife Marie-Laetitia, started over 20 years ago in a garage that made modern furniture and became classic over time.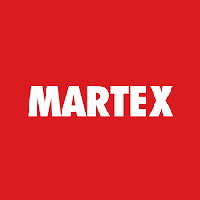 MARTEX
The aim of Martex is to design products or workspaces always trying to think about the psychophysical well-being of people. We try to interpret the office world with a holistic vision of the individual, which considers the person in all his or her dimensions: physical, mental, energetic and spiritual.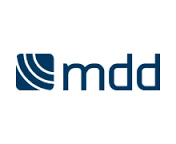 Mdd
"ergonomie & design"
MDD - always there for you. We are aware that only under favourable conditions can you develop, reach the top and ensure the success of your company. Therefore, when we design our products, we always think about our customers' needs and the continuous development of the market.

mobles 114
Mobles 114 specialised in the production of contemporary furniture and accessories and is based in Barcelona. The m114 brand, founded in 1973, is committed to improving the quality of public spaces and homes with unique and timeless designs.

muuto
"new nordic"
Muuto is rooted in the tradition of Scandinavian design characterized by supporting aesthetics, functionality, craftsmanship and honesty. Our ambition is to offer a new perspective on Scandinavian design using forward-looking materials, techniques and bold creative ideas.
offecct
"This is not furniture"
OFFECCT is a Swedish company founded in 1990 in the city of Tibro by Kurt Tingal (CEO) and Anders Englund (design director). Together with designers and architects from all over the world, we develop furniture with a sustainable, functional and attractive design for modern meeting places. Our business is built on a true tradition of local craftsmanship, with which we combine the latest advanced technology.

palau
The Dutch furniture brand Palau was founded in 1997. Its collection, aimed at both residential and commercial applications, consists of sofas, armchairs, chairs, corner sofas, footstools, tables and storage systems.

pedrali
"The italian essence"
Since 1963, PEDRALI is an Italian company that produces furniture for public places, community, offices and home with a contemporary design.

plank
The history of PLANK began in 1893. The basic objective has always been the intensive search for technological possibilities in design. In recent years, the company has collaborated with renowned designers such as Konstantin Grcic, Naoto Fukasawa, Björn Dahlström, Ludovica + Roberto Palomba, Biagio Cisotti and Sandra Laube. The collection has won awards in a variety of products: chairs, armchairs, lounge areas, table systems, stools. In New York, the International Design Museum in Munich, the Design Museum in London and the Art Institute of Chicago.

Prostoria


In 2010, we started to write our history by designing your home experience with upholstered furniture. This led us to set up our manufacturing facility near Zagreb (Croatia), where knowledge and technology meet. We are convinced that the way homes are furnished inspires everyday life.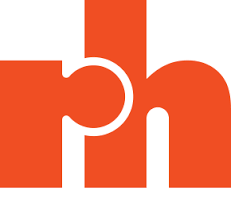 RH Ergonomics
"Designed for human performance"
Since 1977, the human body has been HR's greatest source of inspiration. With a focus on people, we produce chairs designed to help you do more and perform better. RH calls it: Designed for human performance.

rhode & grahl
"working well"
ROHDE & GRAHL is close to the people, at the heart of society. Therefore, we take our social responsibility and constantly strive for the best balance between the three pillars of corporate social responsibility: People, Planet and Profit.
SLIDE, VARASCHIN, VANESCH, TACCHINI, NOTRE MONDE, ONDARRETA, ENEA, LAPALMA, Bisley, MANADE, SELLEX, ...