Electric height-adjustable sit/stand office furniture
Change your position more often
Unleash your inner dynamo! Change your working position more often with an electrically adjustable desk. CEKA Belgium offers a range of sit-stand desks that meet the standards to fit your budget. A design and furniture that fits you, so don't hesitate to contact us for more information on our sit-stand furniture solutions. CEKA Belgium also offers work chairs or stools for this purpose.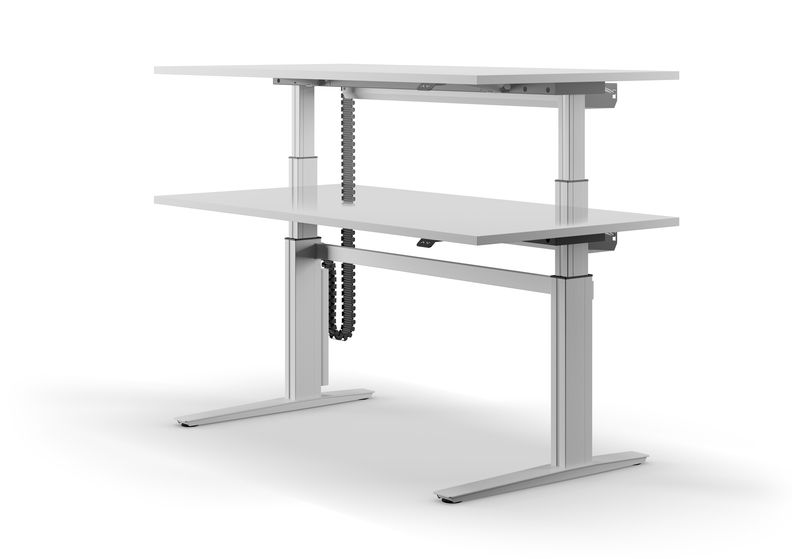 VITALFORM X
Long before the year 2000, CEKA understood the importance of being able to vary the height of the workstation at any time, depending on the user and the type of task. C-frames connected by a horizontal crossbar. Vitalform was the first series developed by CEKA and is still the number one solution today.
Upsite
The new RENZ desk offers outstanding ergonomics thanks to its sleek finish and chrome base. Electrically adjustable in height, this desk has everything to please.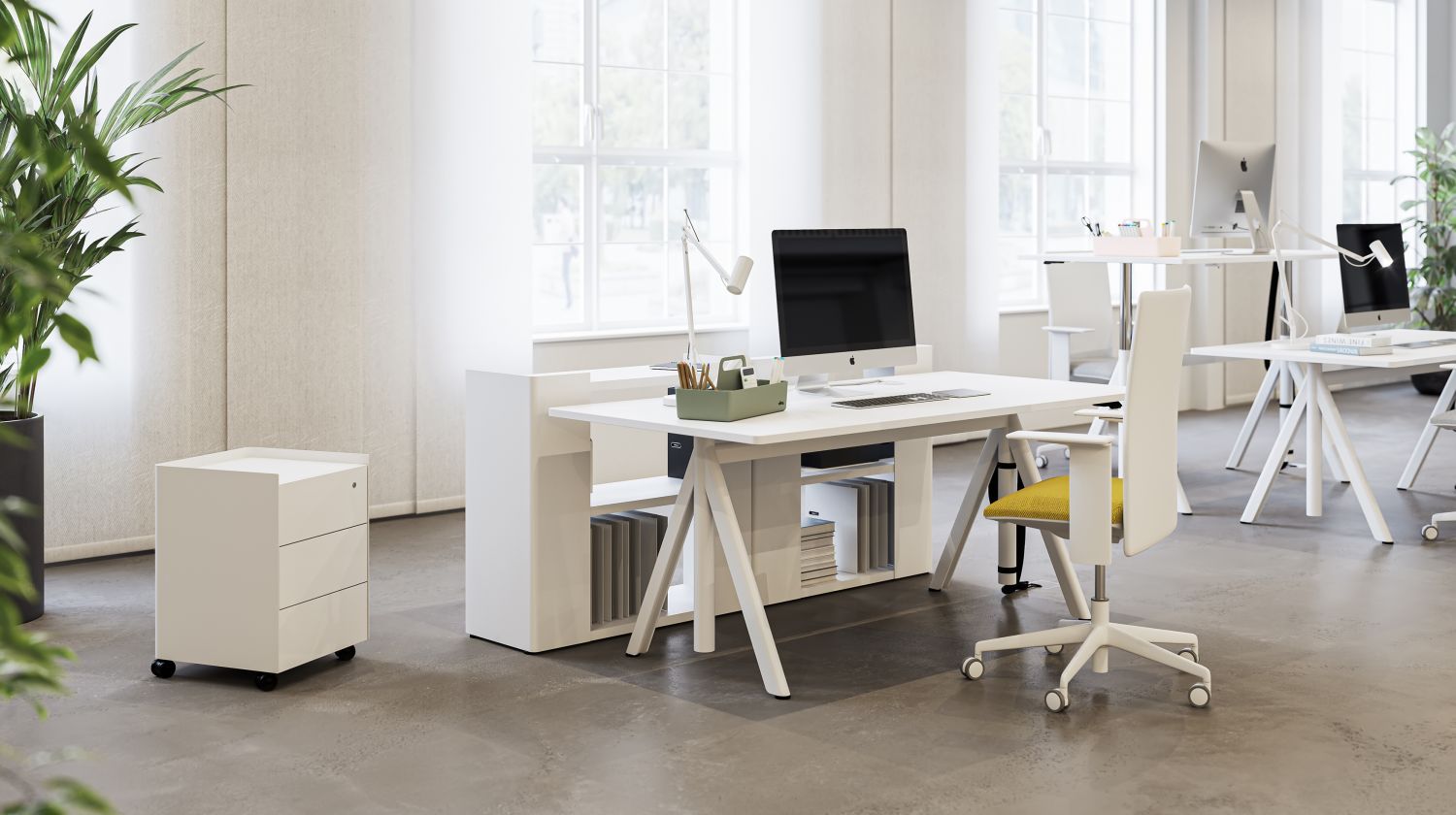 The electrically height adjustable SLIDE desk is part of the new collection of the German manufacturer RENZ. New design materials are available.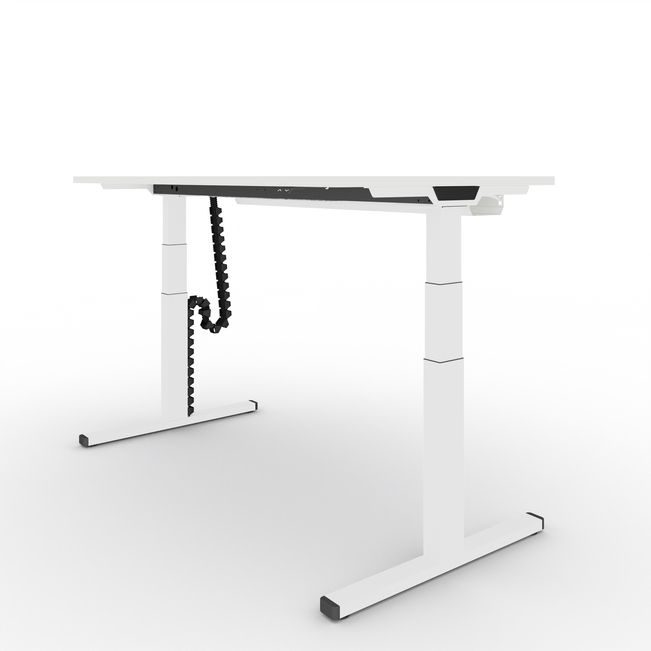 For simple shapes, with a T-base, STYLE "easy" is the perfect answer to your ergonomic needs. Ideal to adapt to the new "NWoW" or flex desk trend.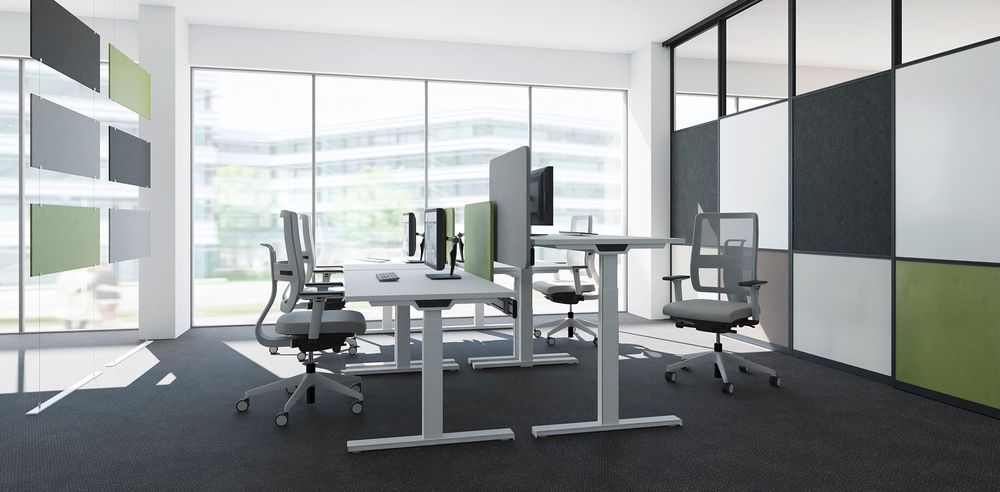 For more complex shapes, with a T-base, STYLE "work" is the perfect answer to your ergonomic needs. Ideal to adapt to the new trend of "NWoW" or flex desk in coworking spaces. Allows more options than the easy collection.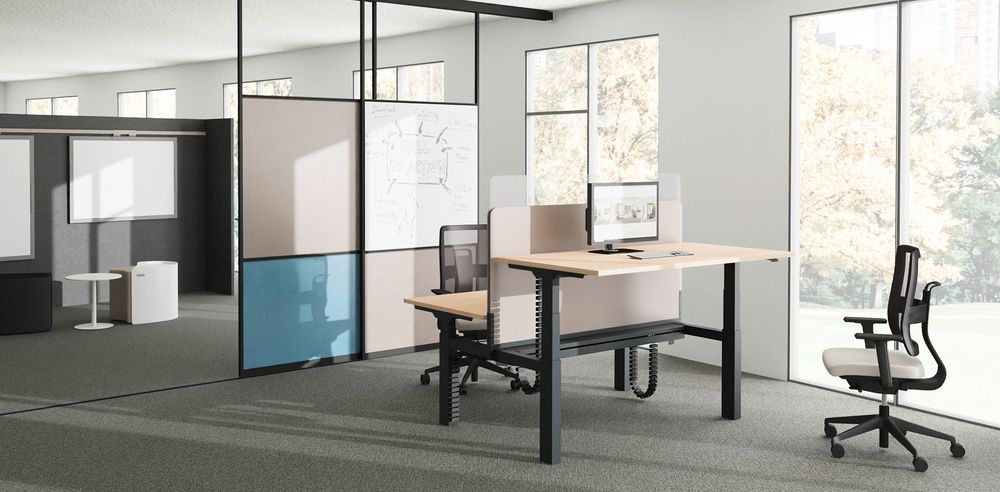 Pour des formes simples, avec un piétement spécial pour bureau double, STYLE "bench" is the perfect answer to your ergonomic needs. Ideal to adapt to the new "NWoW" or flex desk trend.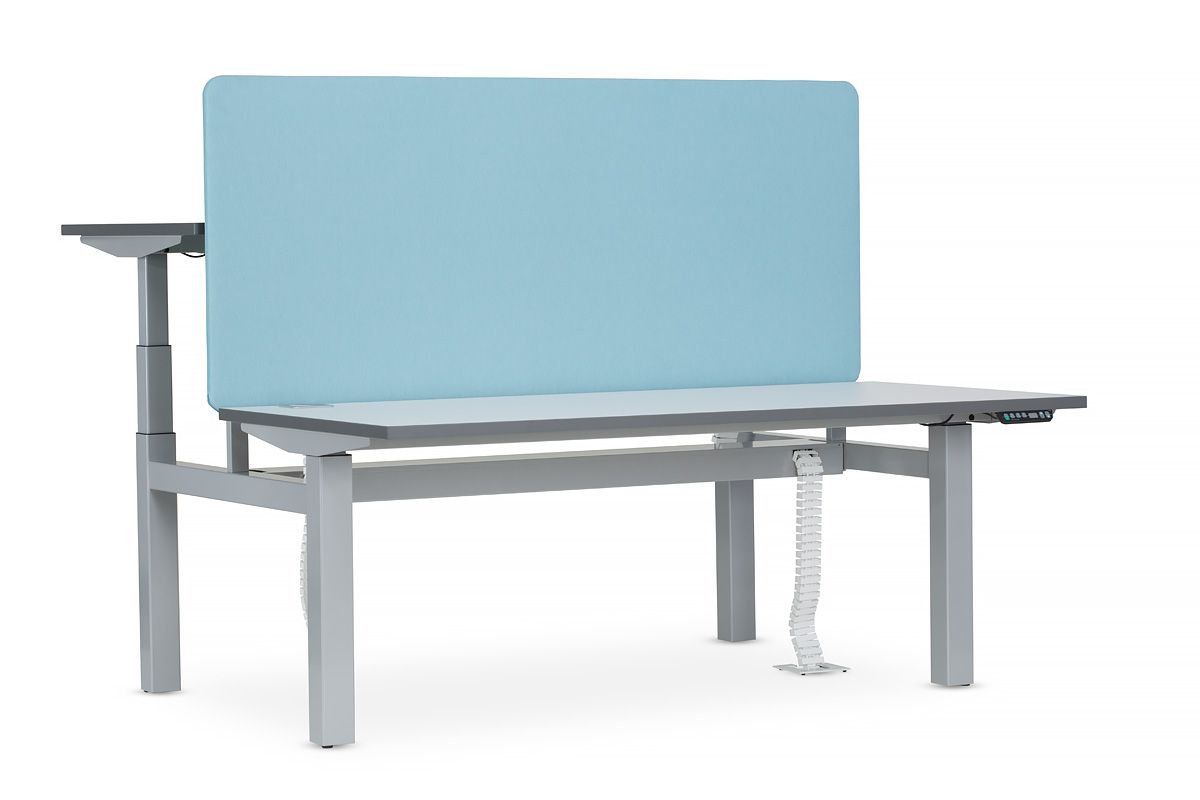 E-Model Bench
The E-Model desk meets all requirements; available as a single desk or as a Bench, it can be adjusted to the desired height with a simple push button. It allows you to work comfortably seated or standing for greater dynamics. Height 65-130cm continuously. Dividing panel in various colours.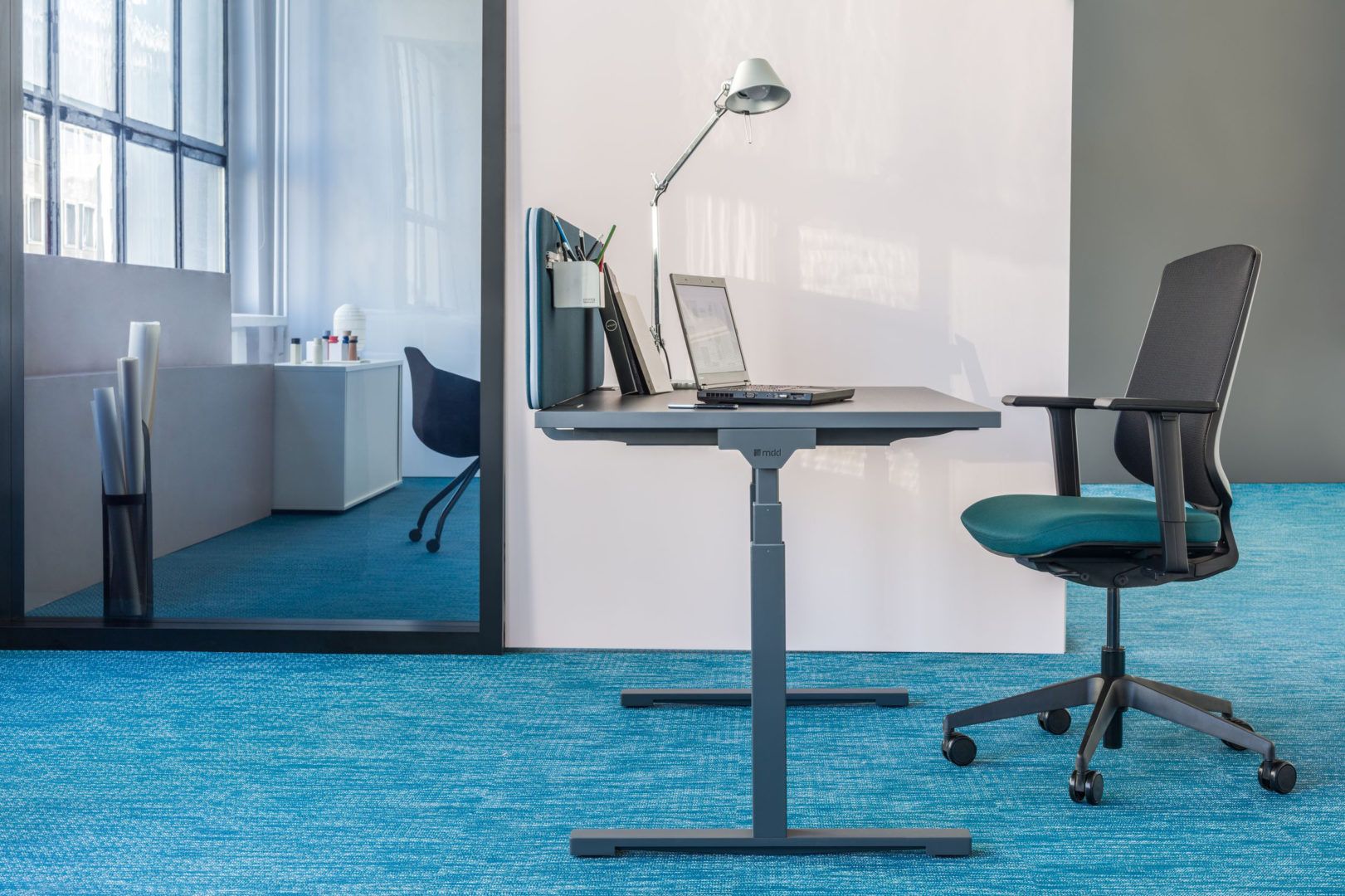 By allowing users to adjust the position of the table Ogi Drive at a comfortable height for sitting and standing, MDD promotes health-oriented workplaces.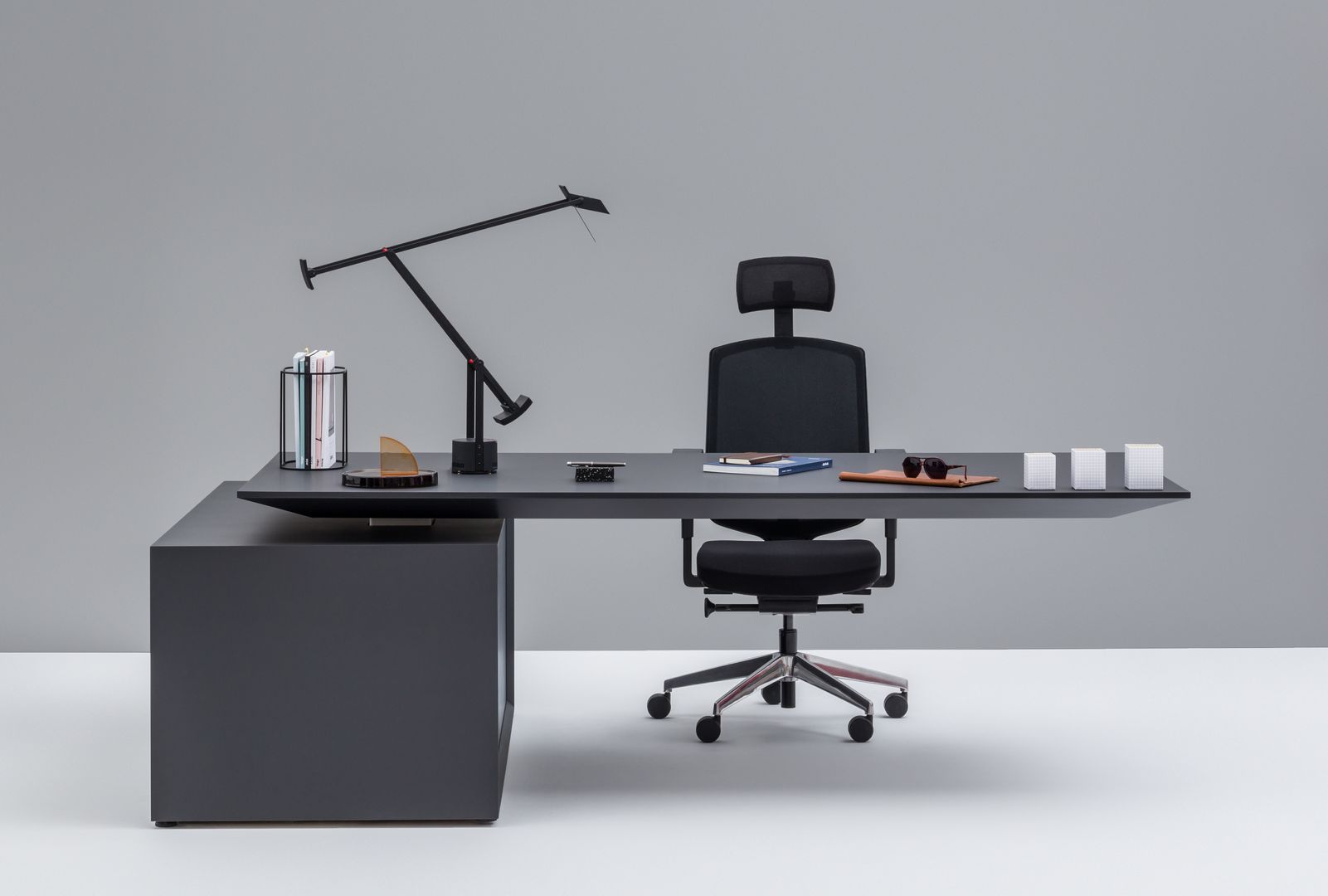 Gravity
Stability and comfort while defying gravity - Gravity is a modern vision of the executive desk. The minimalist form, inspired by the essence of modern architecture, has been integrated with technology. Its large tabletop, resting on a single support point, and the invisible structure are reminiscent of a levitating surface, while the electric height adjustment ensures ergonomic working and a smooth change of sitting and standing position. The Gravity range is completed by an electrically height-adjustable conference table, a coffee table, and modular storage units that offer coherence to your interior. A unique and daring proposal for executive furniture, for contemporary leaders.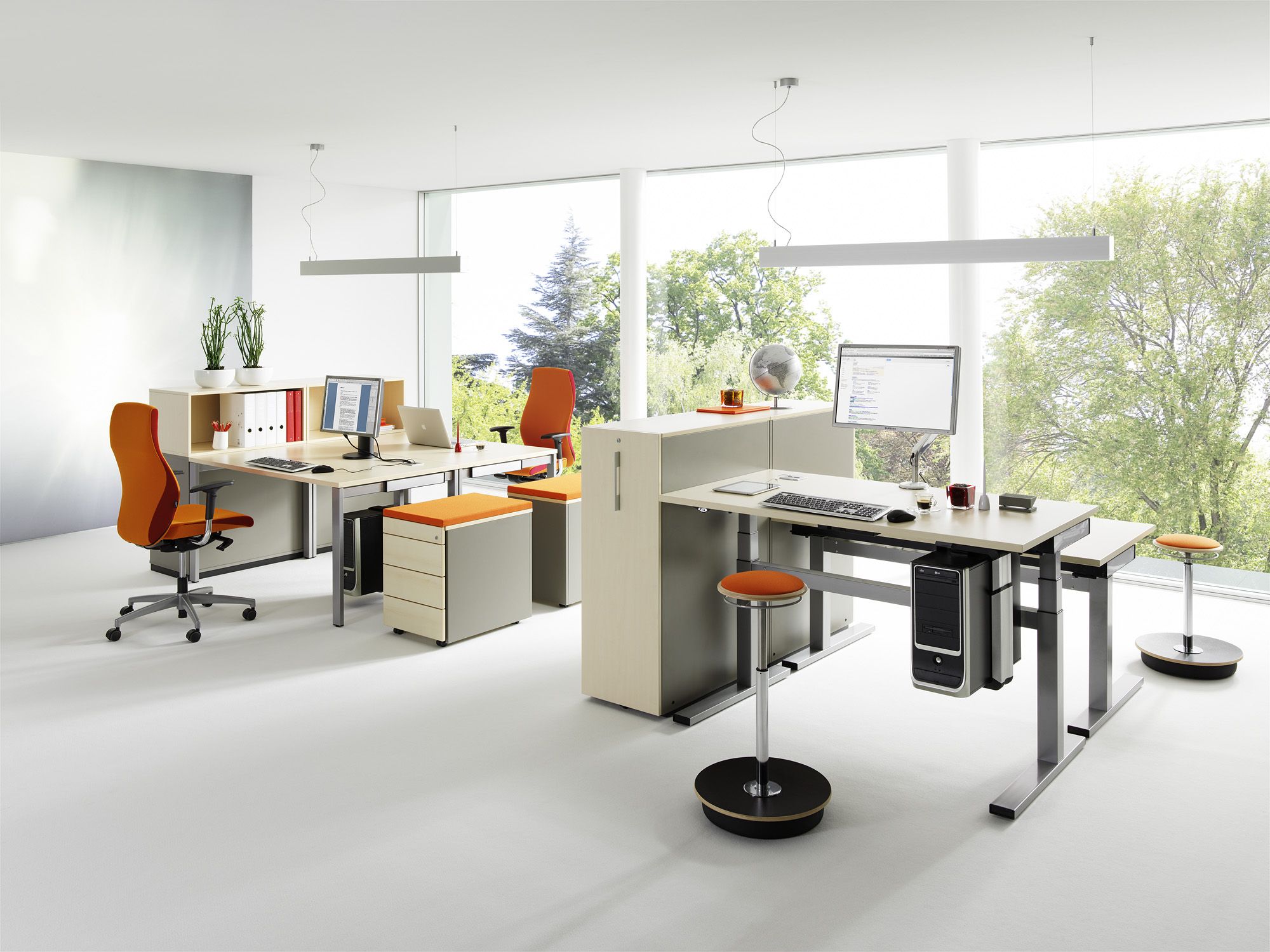 e-model
Adjustable from 63 to 129 cm. Thanks to e-model's electrical system, you can quickly adjust the height of your desk to work standing up in seconds.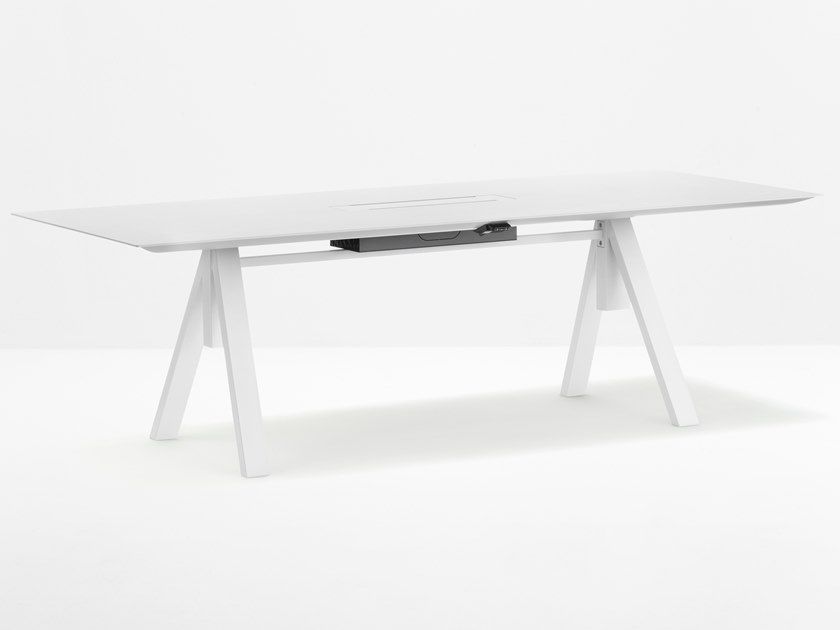 Arki adjustable
Arki-Table optimises its ability to meet the needs of modern offices for flexibility and functionality by adding a height-adjustable version. Suitable for meeting rooms and workstations, this table adapts to its users and their various needs, thus realising the concept of an intelligent and dynamic office.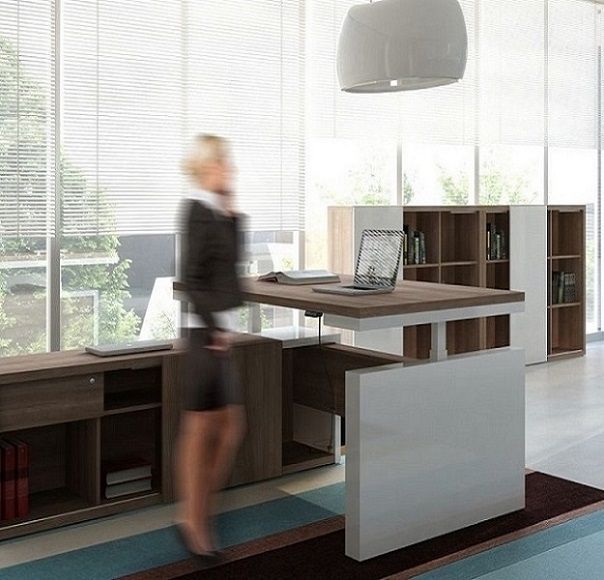 MITO - DRIVE
Elegant, prestigious and affordable executive furniture. The design of this executive furniture range combines wood with a lacquered finish.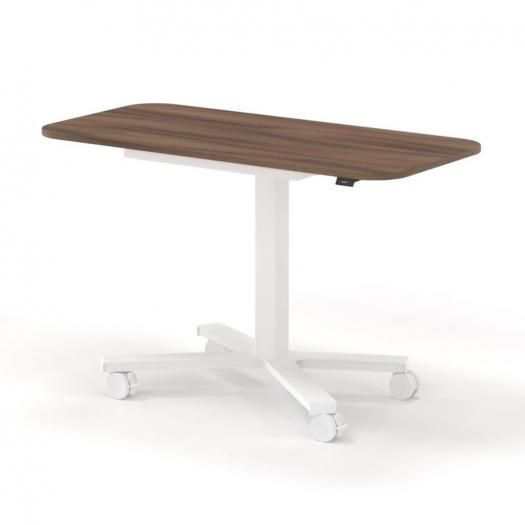 NEW eModel 2.0 mini is a small desk with many features. The sleek design and mobility of this desk allows it to be adapted not only to the style of work, but also to the type of room.
Do you work dynamically? Or at home? Thanks to the electric height adjustment, NEW eModel 2.0 mini will be up to any task: it will ensure your good health and comfort while working.
The Sitting Solution
"I can no longer work sitting down. I don't need a physio any more, whereas before, my back was always hurting," says Delphine d'Evry, 38, who has started selling this type of desk in Leers (Nord) and equips "mainly start-ups and SMEs".

Delphine d'Evry
"The longer the daily time spent sitting, the shorter the life expectancy. The business world is the most affected because that is where people sit the longest.

Pr François Carré, co-fondateur de l'observatoire de la sédentarité en France
"One of the most cited studies was published in the Archives of Internal Medicine. It reports a 15% increase in the risk of premature death for the average sedentary person (eight hours a day) and 40% for the most static (eleven hours) compared to those who sit for less than four hours, even though they are otherwise physically active."

Archives of Internal Medecine
"In Germany, where it has been in existence for about ten years, growth is in double figures; in the United States and Japan, it is exponential," adds Bodet, who says he "equipped 500,000 offices worldwide last year."

M. Bodet
Benefits:
The biggest advantage is ergonomic. Ergonomists insist that spending 20% of your day standing rather than sitting is already positive for your body.
Many users report pleasant experiences following the use of a sit-stand desk.
A survey shows that a standing meeting is dealt with more quickly in 35% of cases.
The electrically adjustable sit/stand desks with memory function allow you to find the ideal position quickly and effortlessly.
Strengthen your back to prevent back problems later on.
Ideal office to consider working from home in telecommuting or home working.
Advice:
The height of a standing desk is easily adjustable for any user. What is the ideal height of a standing desk? At your belly button!
Alternating between sitting and standing every 20 minutes can prevent many problems.
Practical rule: all objects used by people working in a standing position should be between hip and shoulder height to avoid tilting the torso forward or adopting a position that requires the worker to place the arms above the shoulder line. Objects should be placed facing the shoulder line to avoid rotating the arms and/or torso as much as possible.
The work surface is usually at elbow height, although this depends very much on the task in hand.
For precision work: the work surface is raised to reduce the viewing distance and to allow the forearms to be placed on the table for support.
For heavy work: the work surface is lower in order to exert a greater vertical force.