your stools
a conversation, an impromptu meeting, a coworking project?
To inspire you, we present you with a selection of stools for your improvised meetings, for your restaurant, your coworking space or the outside. The combinations of colours, shapes, sizes, prices and standing are endless, so don't hesitate to make an appointment for a visit to our showroom or to
contact us
. We promise to get back to you as soon as possible.
Designed by Jesus Gasca for Stua, the Onda stool, a classic for your co-working space, features sensual lines representing the curves of the human body as well as a wave to ensure lumbar support by wrapping the lower back. Needless to say, the comfort of this stool is particularly successful.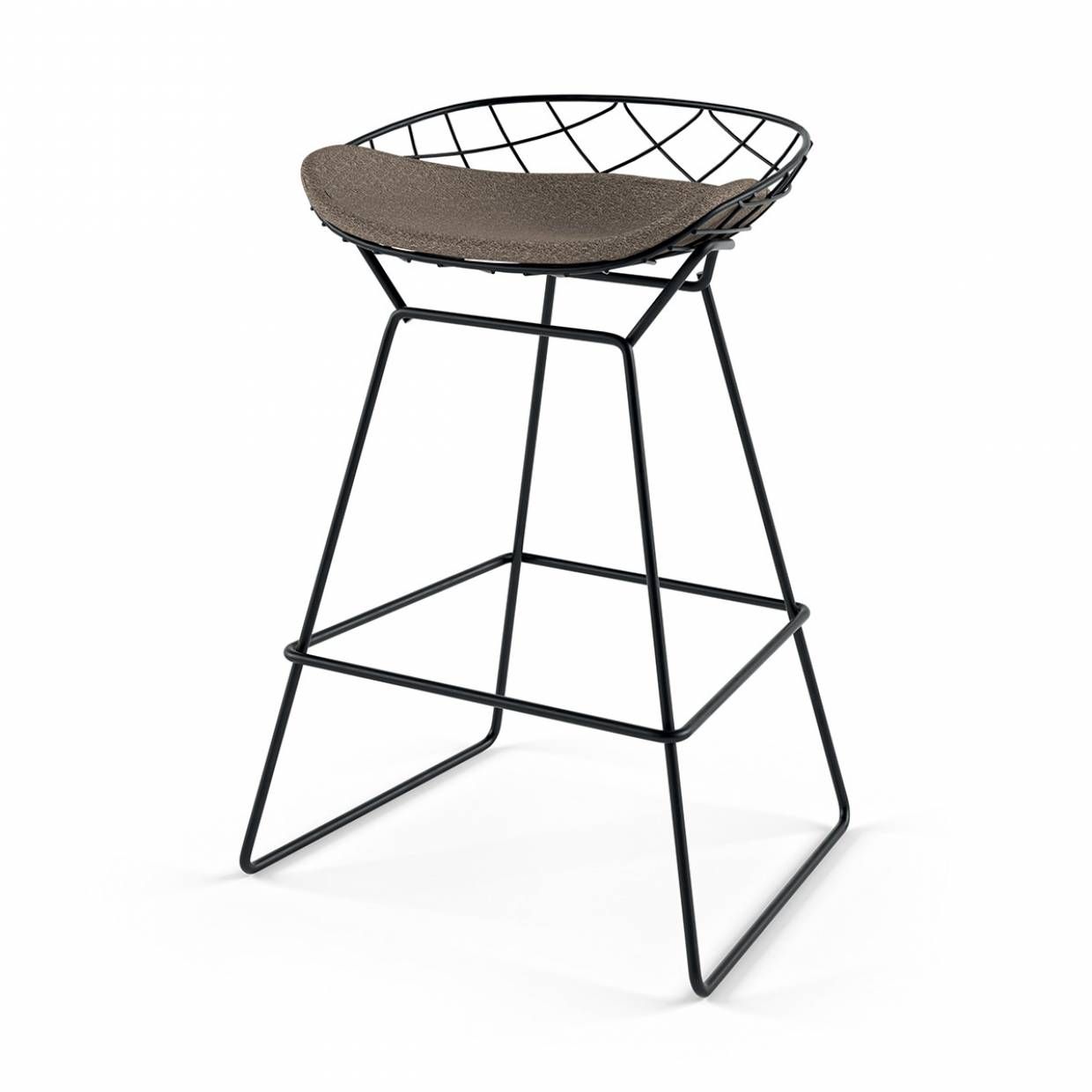 kobi
Kobi stool in lacquered steel. Expanded cushion covered in Serge Ferrari® imitation leather or Kvadrat® fabric or Pelle Frau® leather, particularly suitable for NWOW and co-working spaces.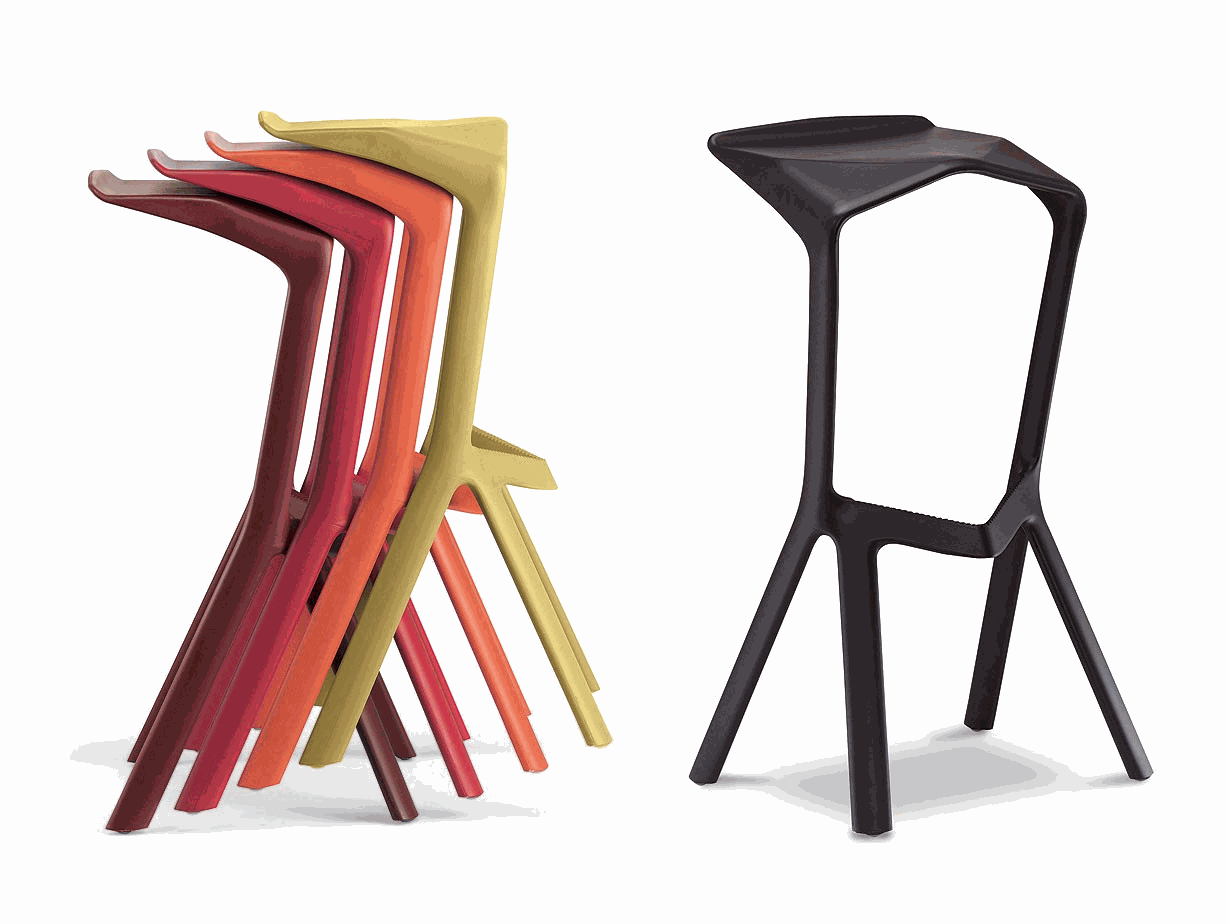 miura
The Miura bar stool is a design by German industrial designer Konstantin Grcic for the Italian manufacturer Plank.
This bar stool is quite innovative. An ordinary bar stool is just a collection of components and materials.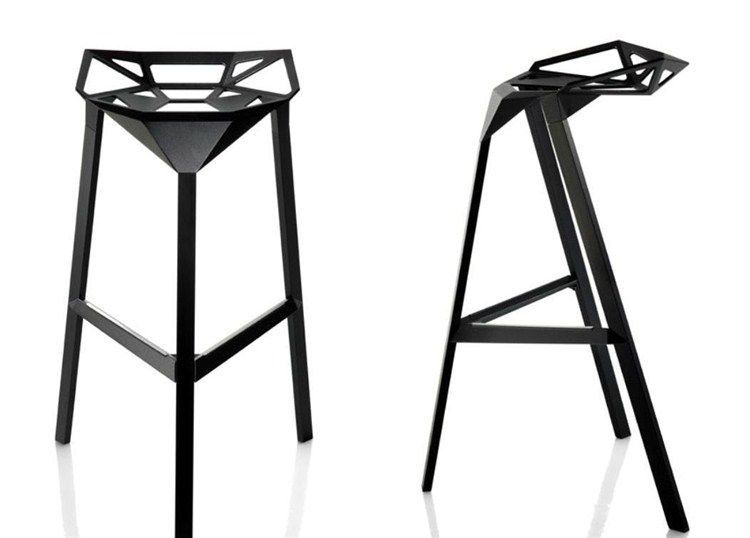 Stool one
Konstantin Grcic's One collection has been extended with this beautiful Stool One. It features a bold design based on geometric lines and industrial materials. The seat is made of cast aluminium and the legs are made of aluminium and painted with polyester powder. These materials are suitable for outdoor use. On the terrace or inside, Stool One offers an original and very graphic presence.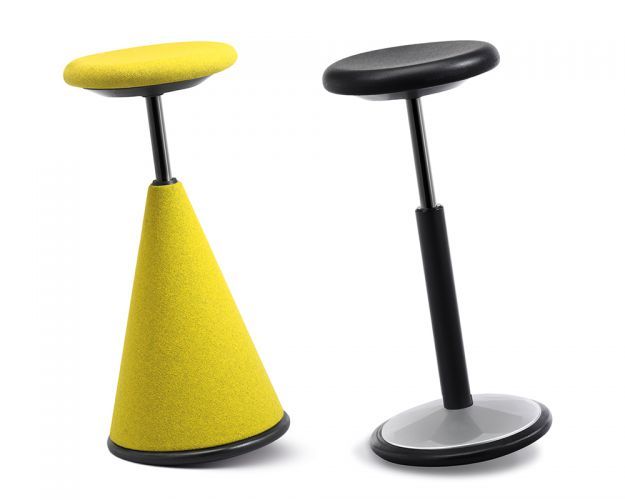 Giroflex 10
High sit-stand stool.
The giroflex 10 high stool is the perfect tool for sit-stand work. Its well thought-out design offers a dynamic yet relaxed position. The seat height is easily adjustable.
The creative design makes the giroflex 10 high stand-up stool a carefully thought-out object to be admired. In addition, it requires you to constantly readjust your position when sitting. This constant movement relieves the muscles and spine.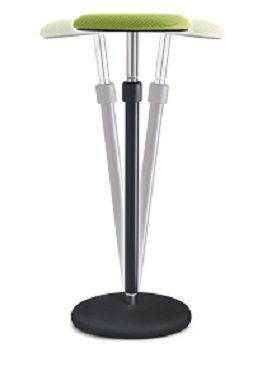 SWAY
Standing aid
Sitting or standing? Or both!
The Sway sit-to-stand support is, as the name suggests, suitable for dynamic postures. It is not used in an upright position, but inclined to counterbalance the body weight.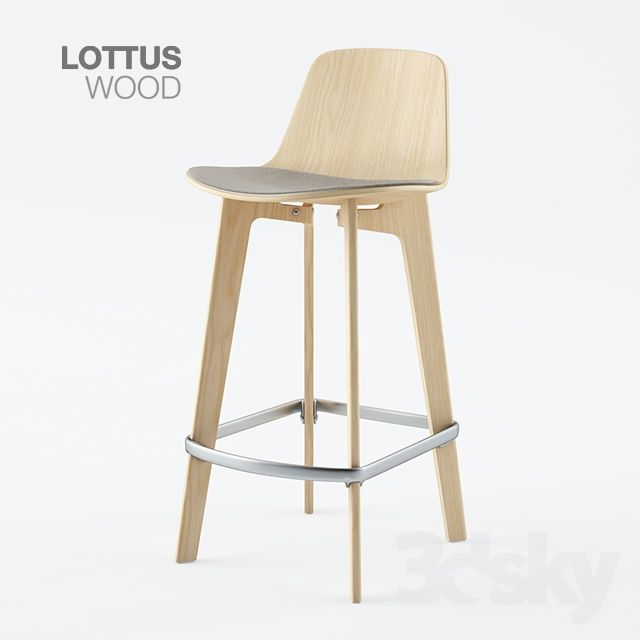 Lottus Stool
The Lottus stool has a chrome or lacquered swivel base available in a wide range of colours. It is also available with a cantilever or pedestal base.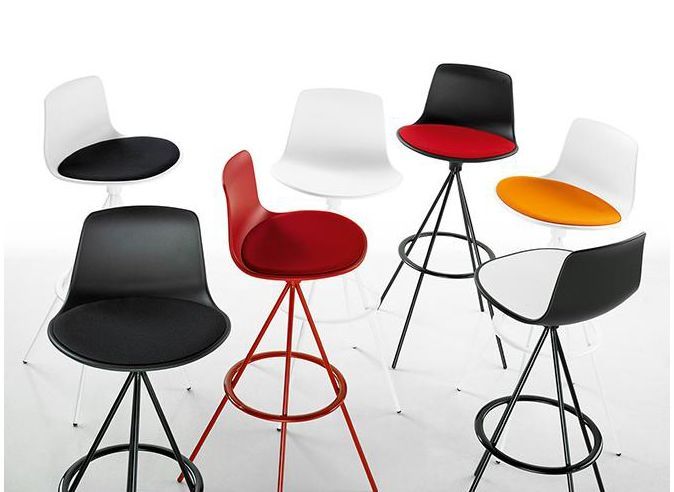 Lottus
The Lottus stool has a chrome or lacquered swivel base available in a wide range of colours. It is also available with a cantilever or pedestal base.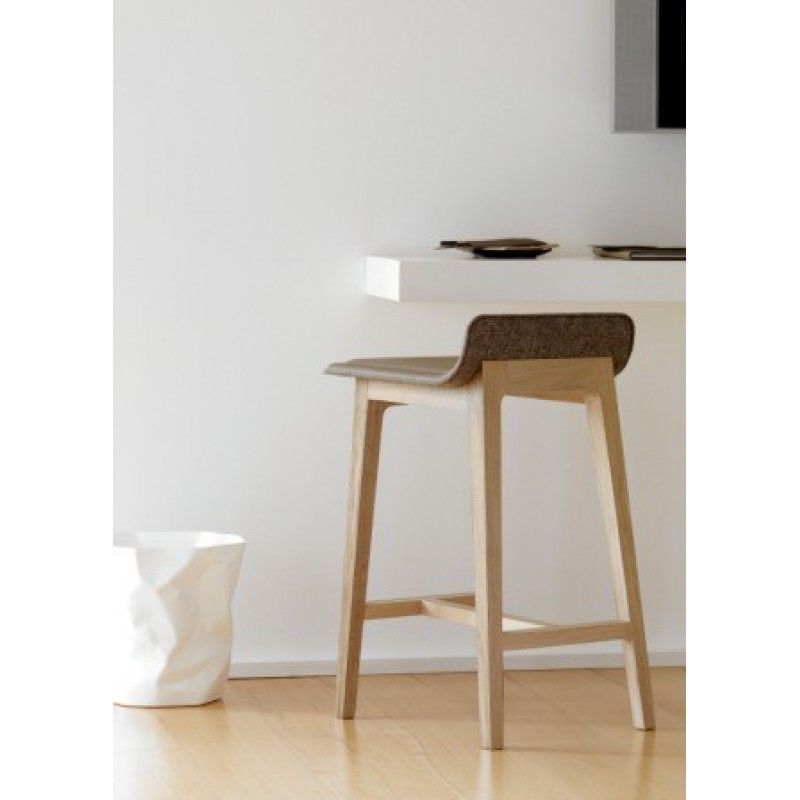 Laïa
Stools, whether classic or modern, have become indispensable elements of our interiors. The stools in the Laïa collection have a solid oak frame. The seat can be covered with fabric, leather or leatherette.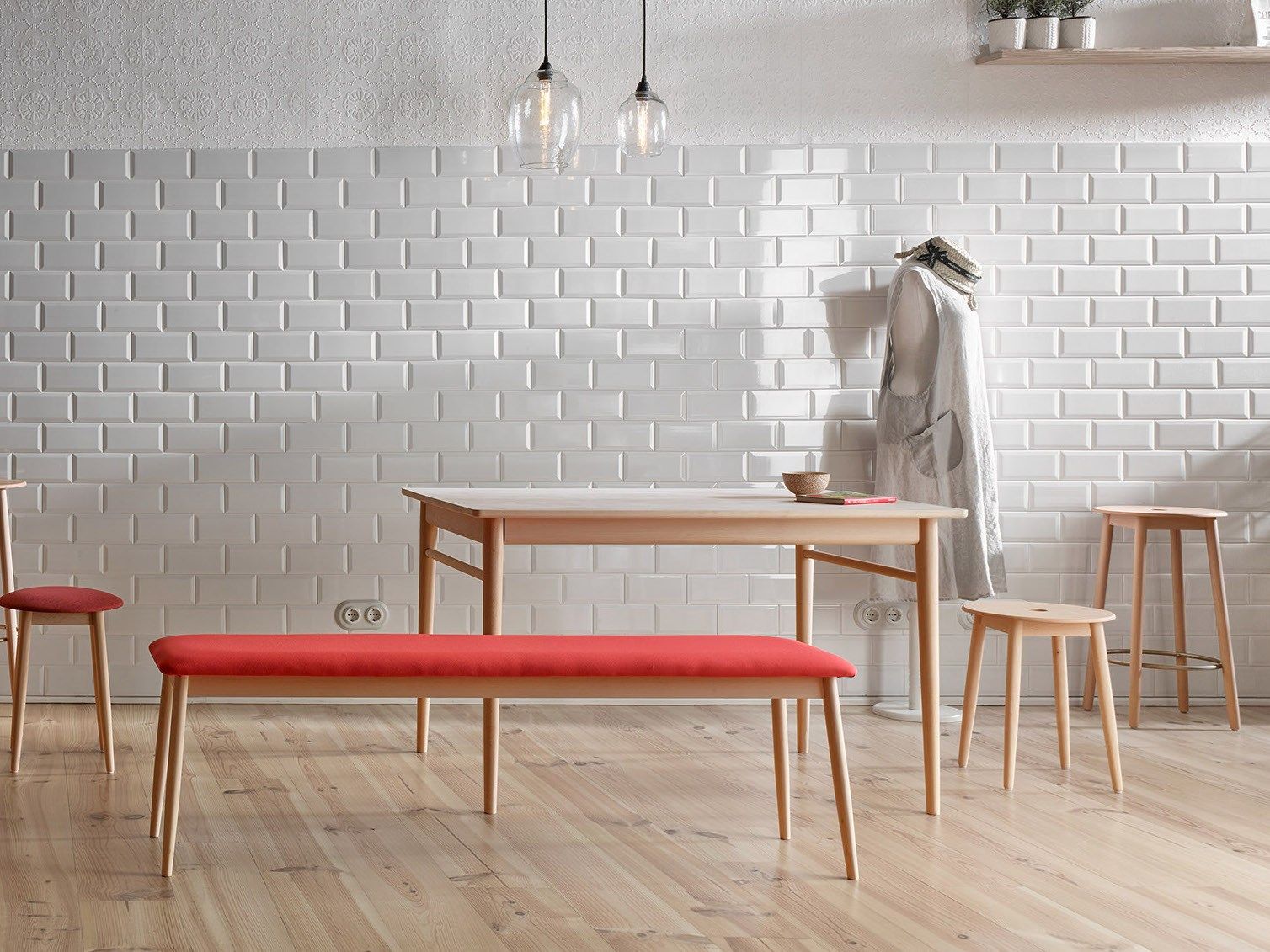 OTO
The Oto collection stands out thanks to its range of stools, just like the table and bench in this collection? Also available with leather or fabric upholstery.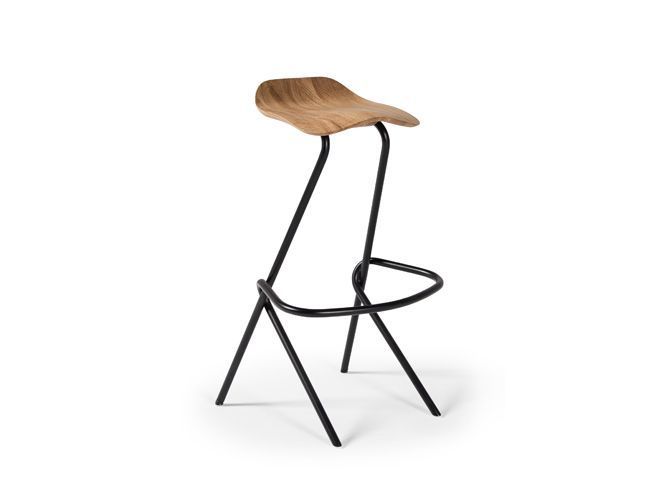 Strain
The Strain bar stool, the clever design of the intertwined legs naturally forms the footrest coupled with an ergonomic seat made of solid wood.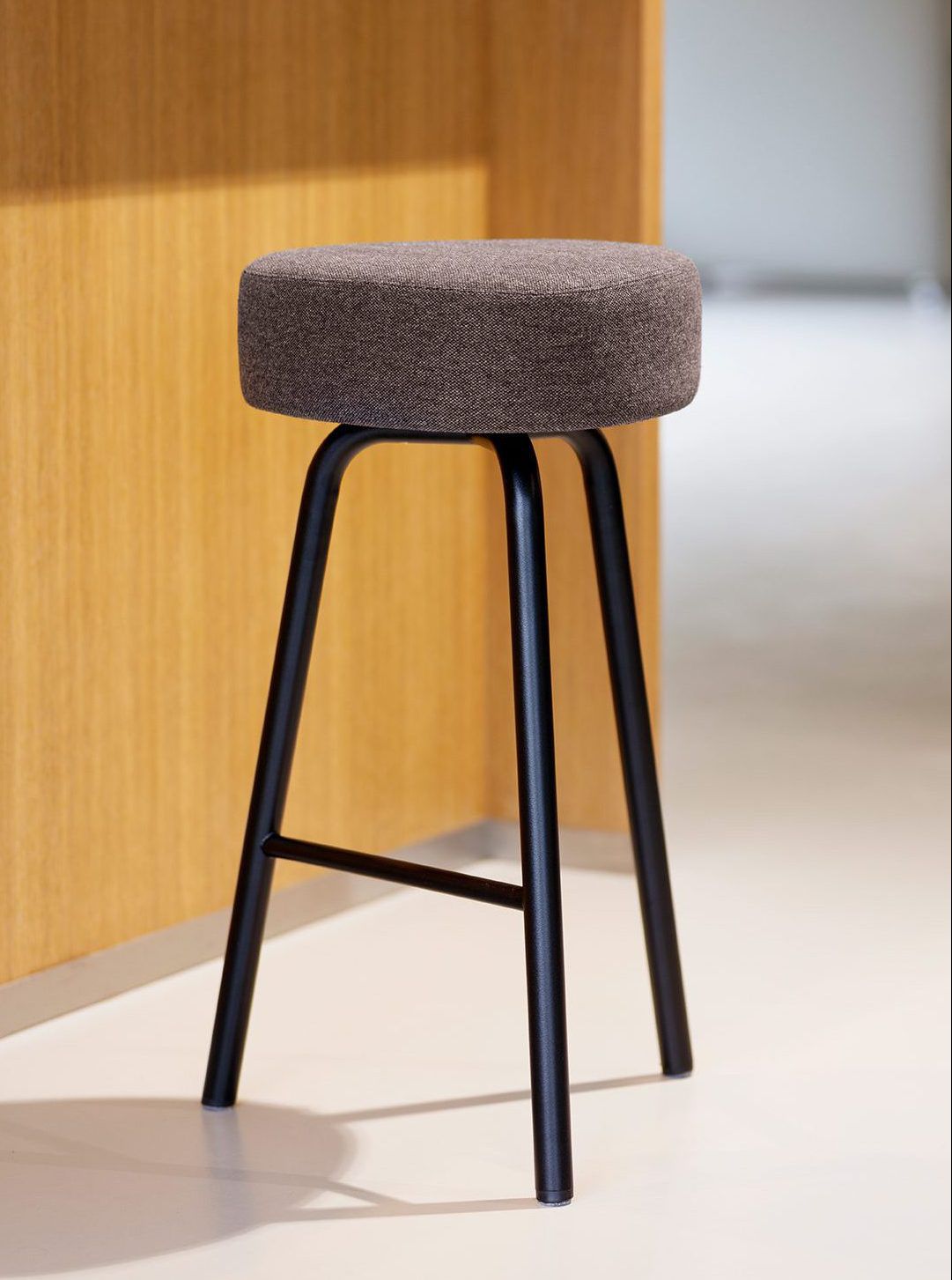 Pully
Like the footstool, the Pully bar stool is characterised by its unique seat shape. The upholstered seat offers comfort and can be customised with any type of fabric. A standard range of fabrics is in stock for quick delivery.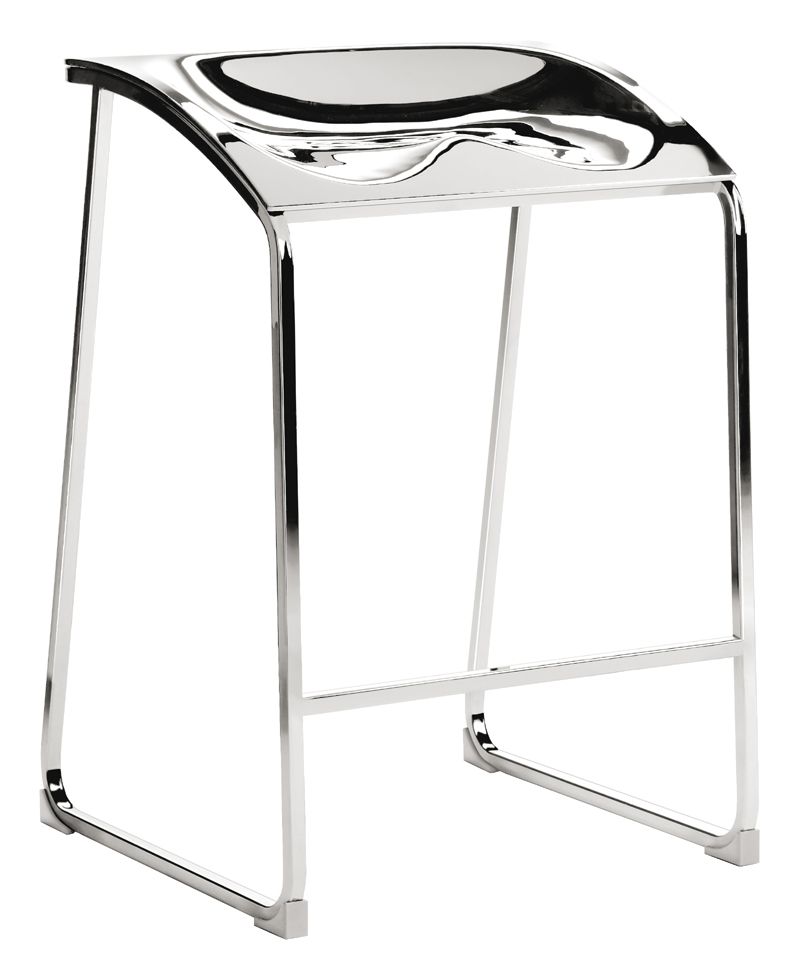 Arod
Arod stool, available both on central base and on frame. The seat is in chrome-plated or transparent coloured ABS, making the stool both fascinating and resistant. The version with structure is made of steel tube; the version with base and central column with footrest fixed to the seat, all in stainless steel.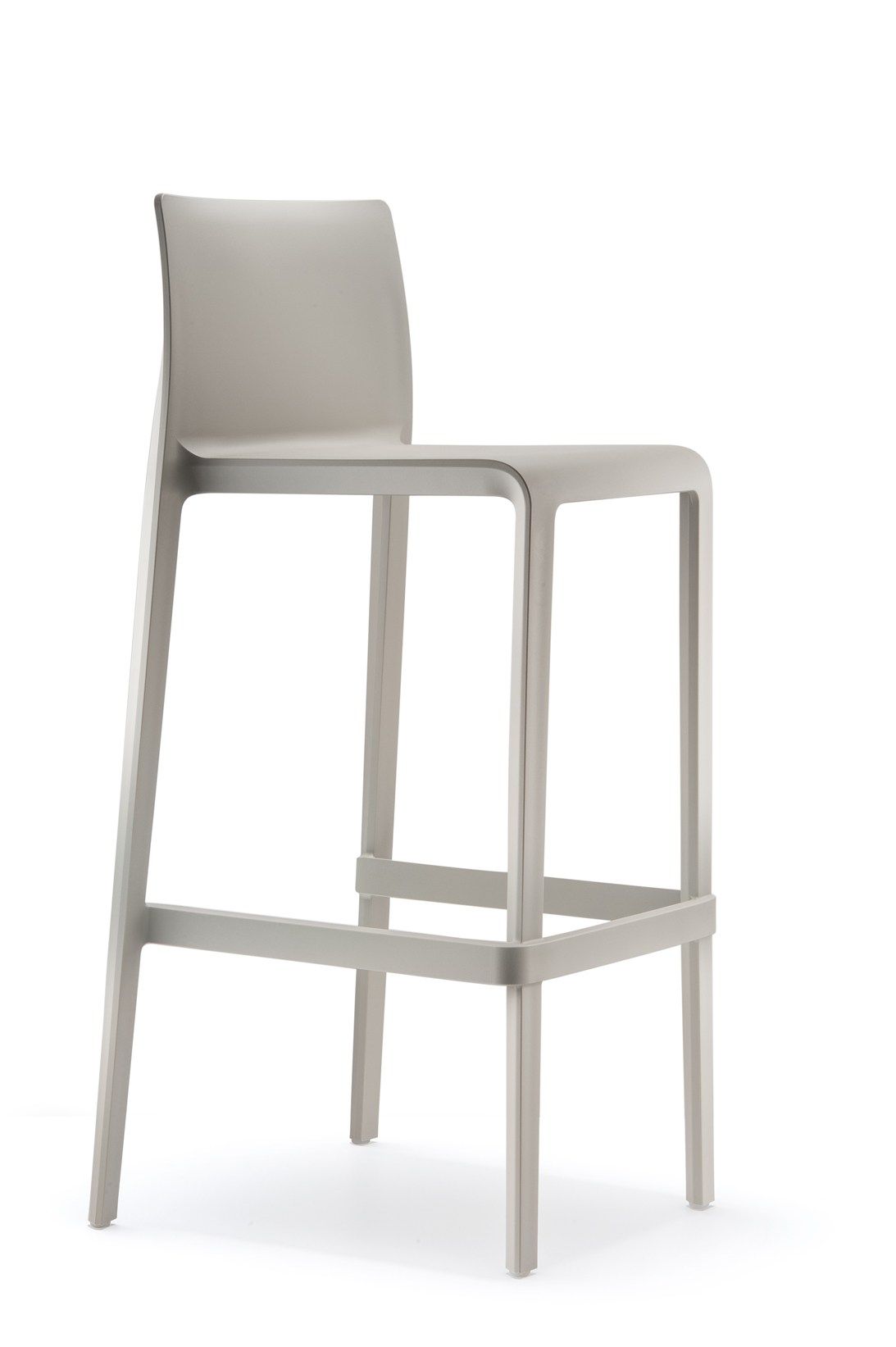 Volt
The Volt stool, characterized by pure volumes and clean lines, maintains a constant attention to detail and the same production technology that identifies the namesake collection. The contained dimensions combined with ergonomic surfaces ensure functionality and comfort. The footrests positioned on three sides roll up the legs like a band and increase the stool's resistance by ensuring its stacking.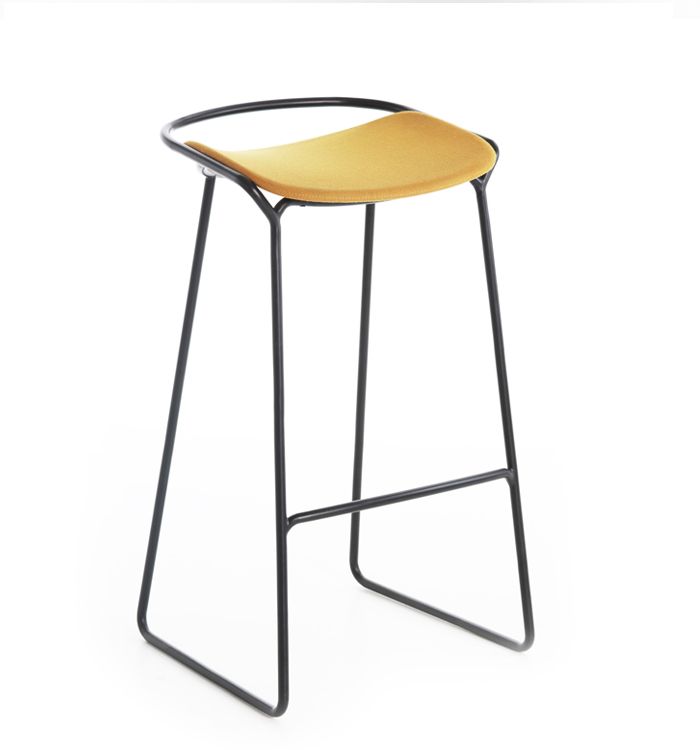 Monk
The Monk high stool is the newest member of a collection that includes a chair, armchair, coffee table and dining table. The entire collection is extended by metal frame constructions which, in different variations, represent alternatives to wooden frames. The bar stool has kept its characteristic shell made of curved plywood, covered with a fabric that reveals the metal construction of the base. The construction extends from the base into a low backrest, which completes the ensemble.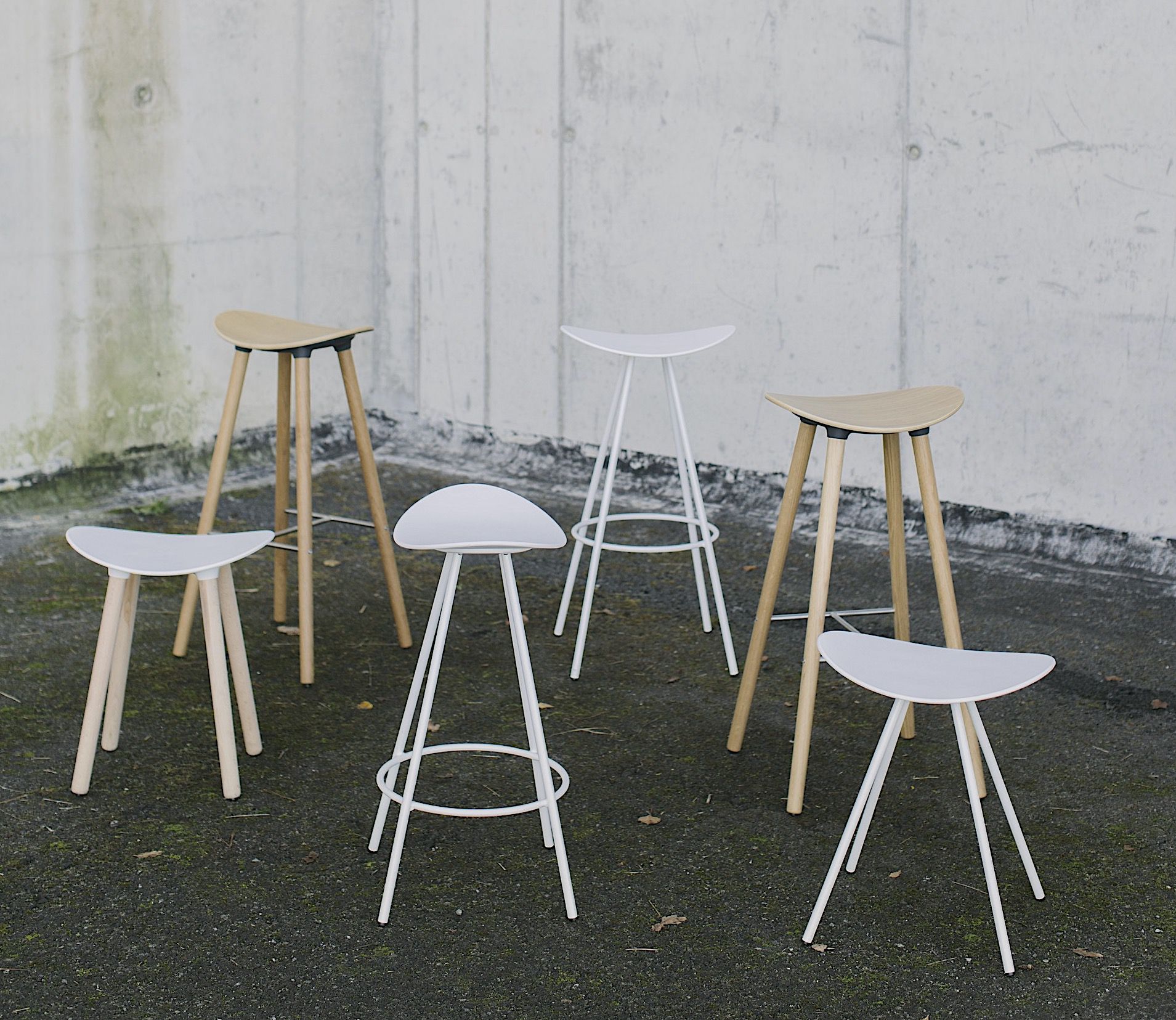 Coma
Coma is easy to handle and stable. Its clear and symmetrical design blends in well with the Punto family. It is available in three different heights and can include a backrest. The two highest stool models include a footrest. Functional and versatile, they are suitable for both public and private spaces.