operative offices
for all uses: Individual, cooperative, sitting - standing, meeting, Coworking.
To inspire you, we present you with a selection of operational, sit-stand, height adjustable and modular office furniture. In office furniture, the combinations of colours, shapes and ergonomics are countless, so don't hesitate to make an appointment for a visit to our showroom in Auderghem or to
contact us
. We promise to get back to you as soon as possible.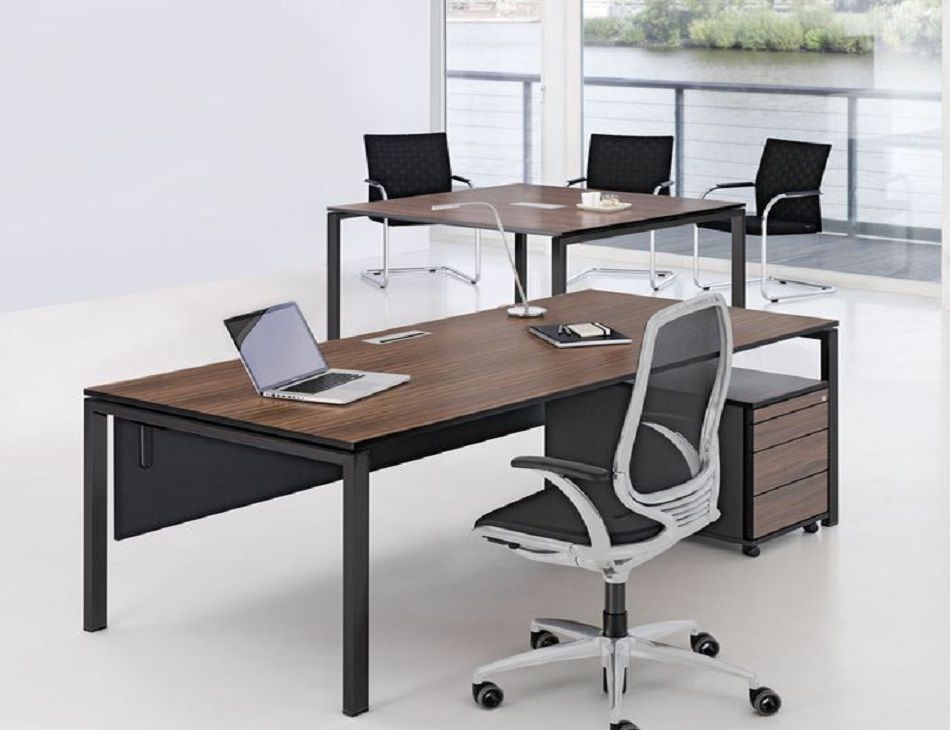 Aleo individual
Aléo is a complete workstation programme with a wide range of dimensions, finishes and compositions. Thanks to the crossbars under the shelves, you can create your own individual design.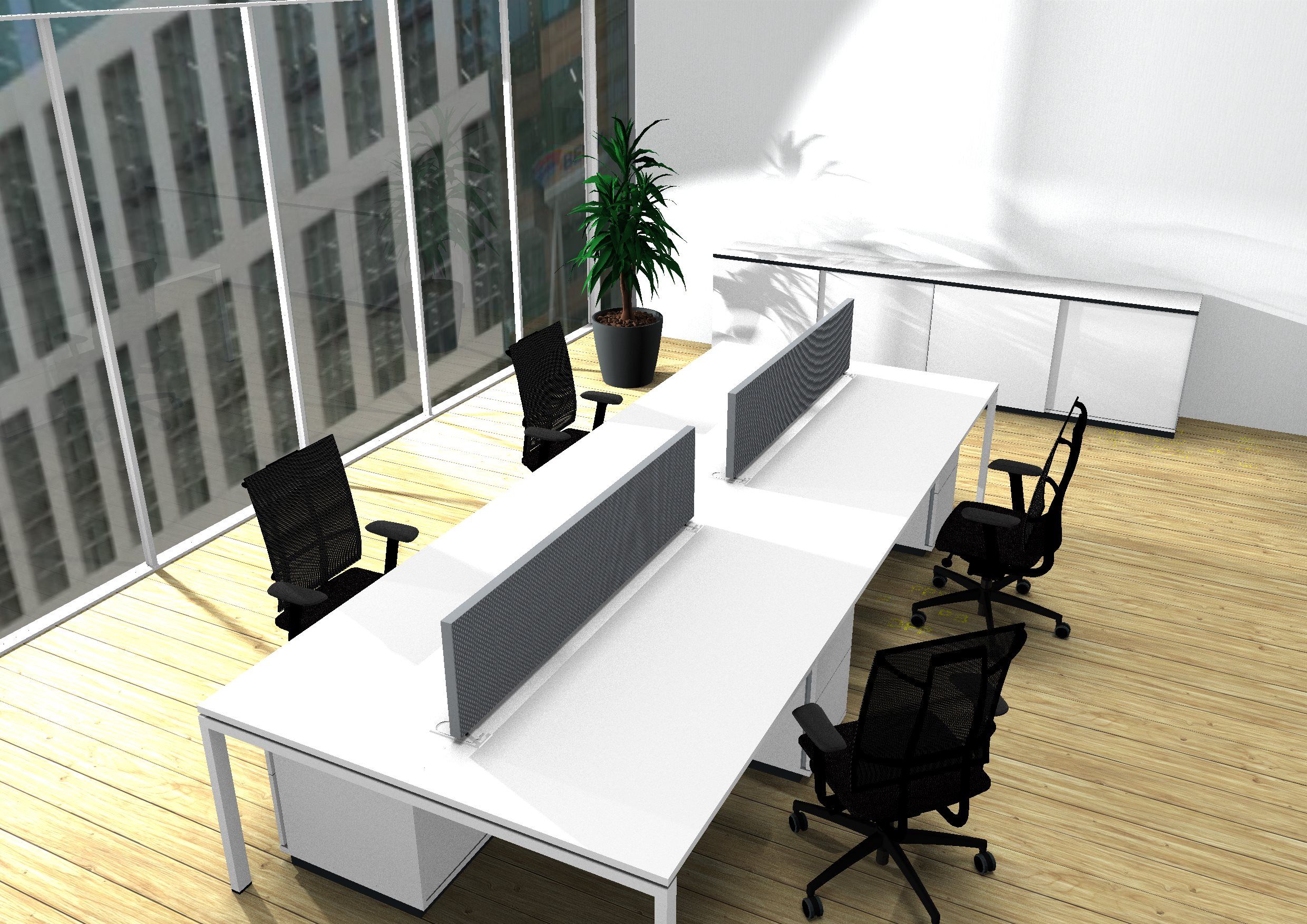 Aleo in bench
Aleo is a complete workstation programme with a wide range of sizes, finishes, leg types and compositions. Thanks to the crossbars under the shelves, you can create sets of your own design. 2,3,4,5 benchs, infinite
Pigreco
The Pigreco bench desk for 4 persons will find its place in different environments such as coworking or open-spaces.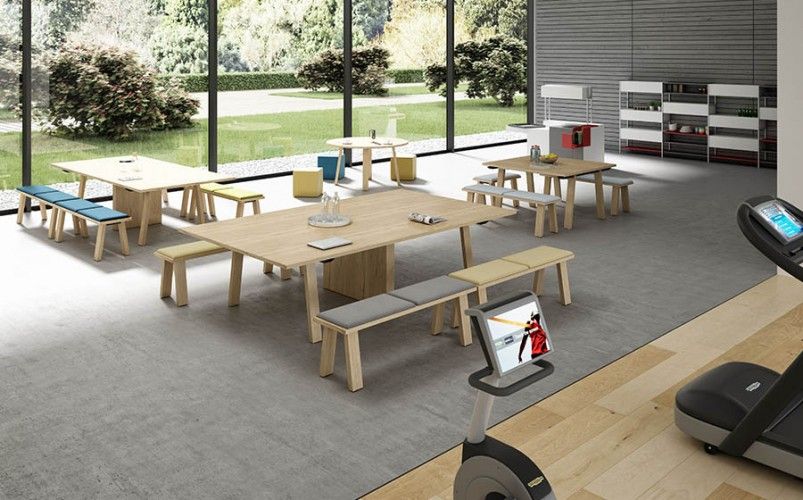 take off evolution
This programme adheres to the notion that dynamic start-ups advocate.
Naturalness, dynamism and sobriety.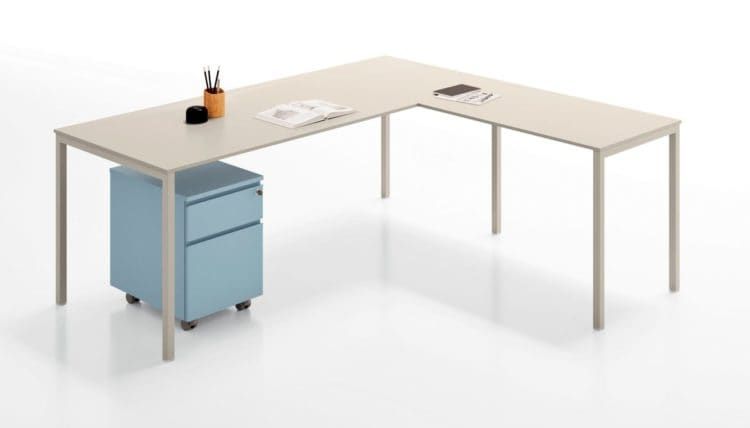 agile
This complete programme offers different board thicknesses and finishes.
Italian materials and manufacture.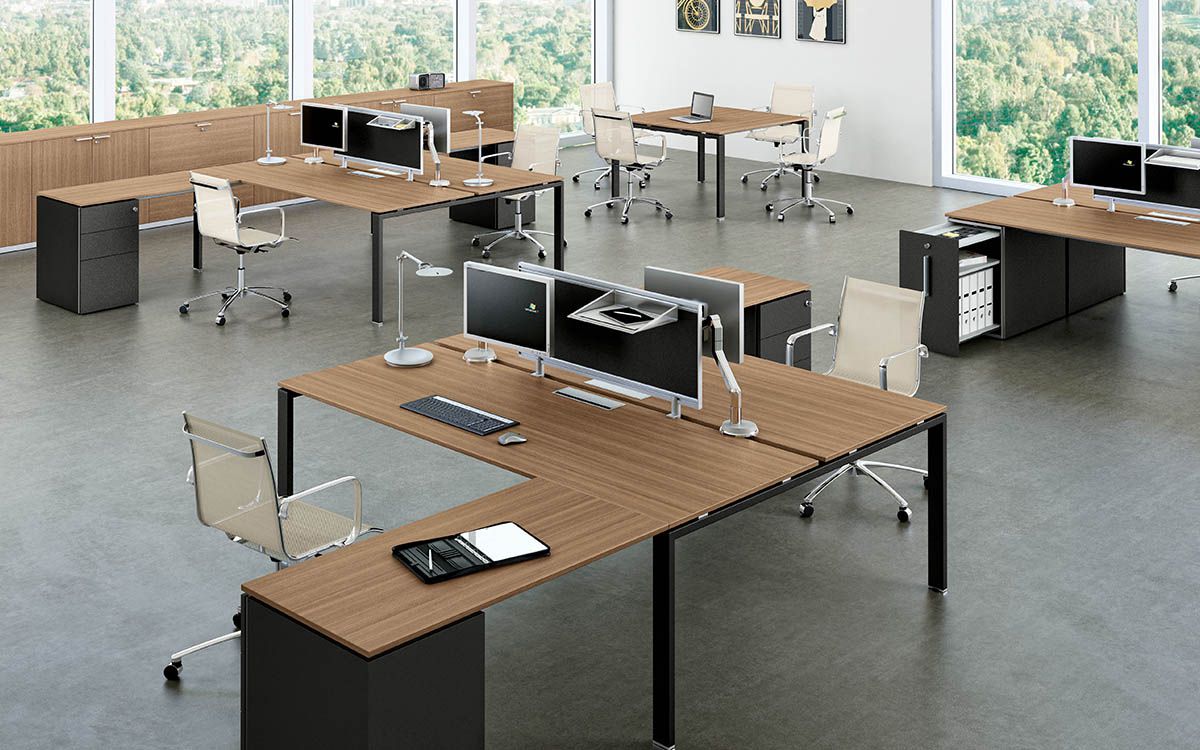 Glider
This complete programme from Italy offers various possible combinations. Some can be delivered within 2 weeks.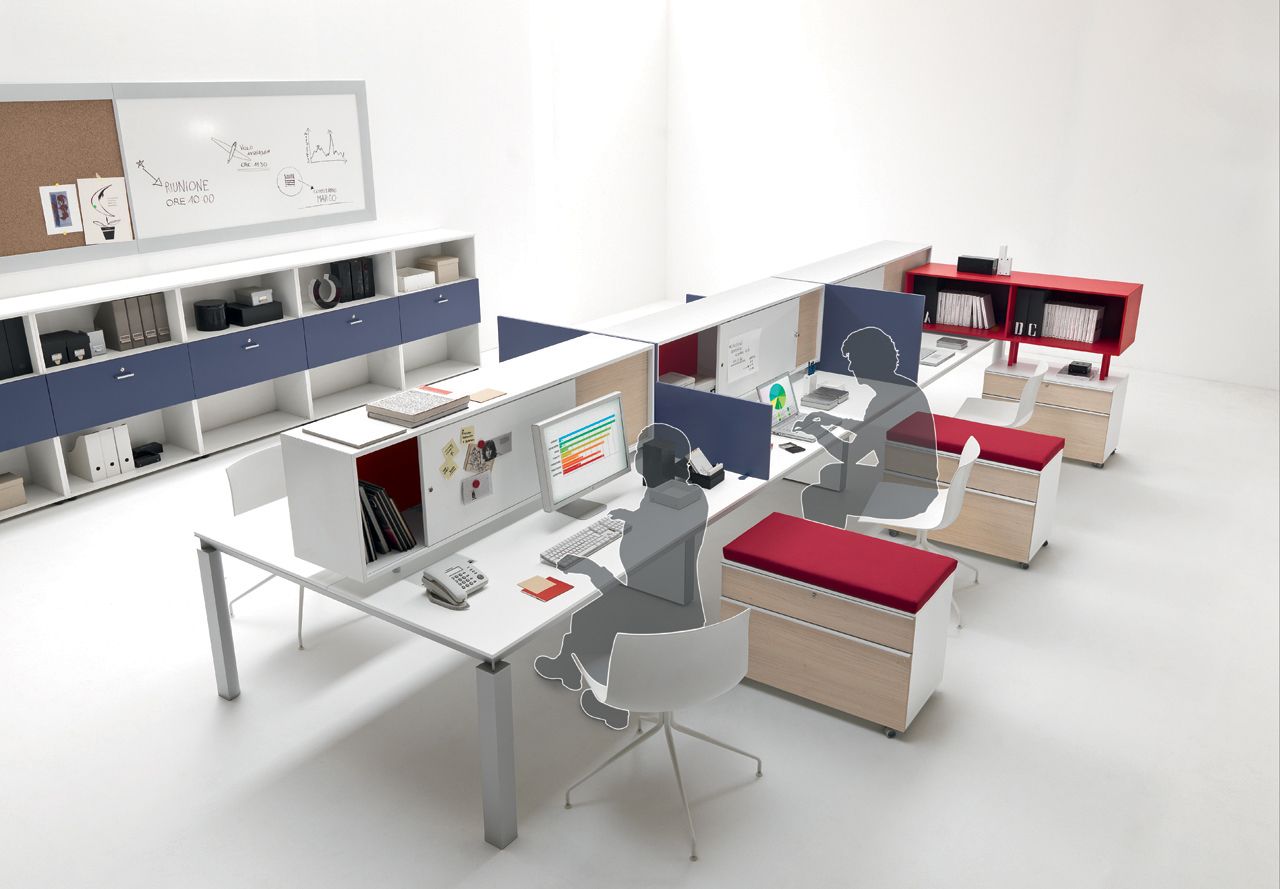 Han
The Han system is characterised by the quality of the materials used, the attention to detail and the care taken in processing; all these features of Han take a special place in the imagination of executives who wish to live in a workplace capable of expressing comfort, style and authority.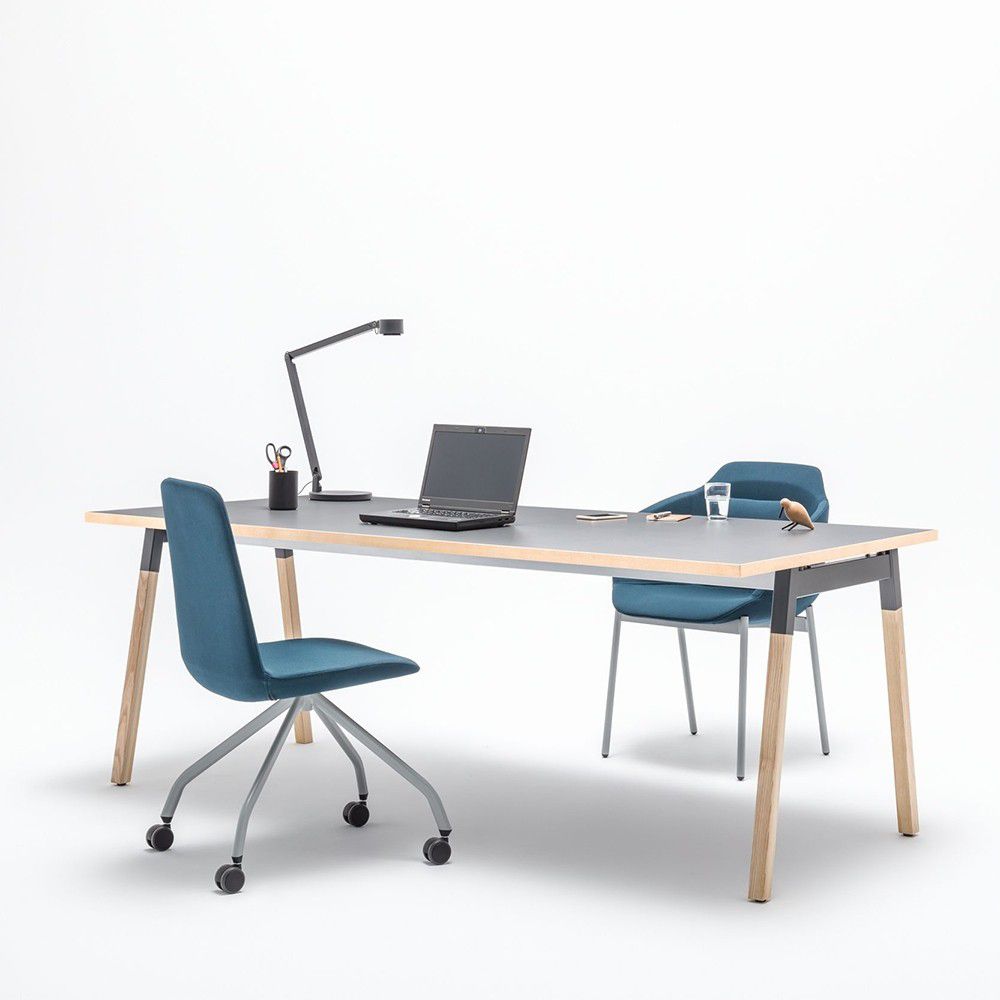 OGI W
The OGI W operative desk combines the aesthetics of wood with metal. The warmth of natural ash adds a cosy touch to the home office, and the available features add to the ergonomics of the workstation, a real asset for pleasant and efficient work.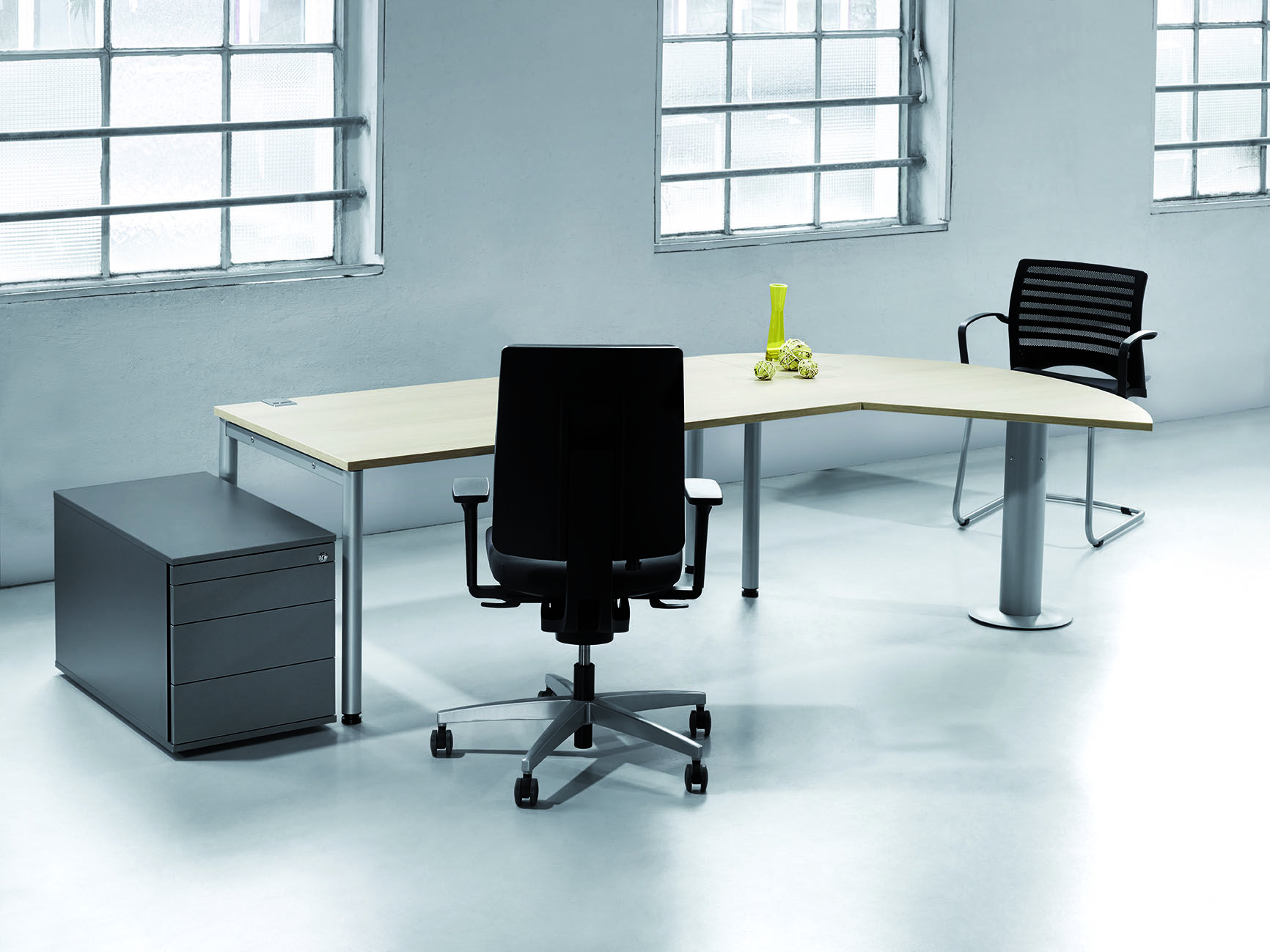 Cenform X
CenForm-X meets all the requirements of the modern office or coworking space and can be used to create any individual space or conference tables.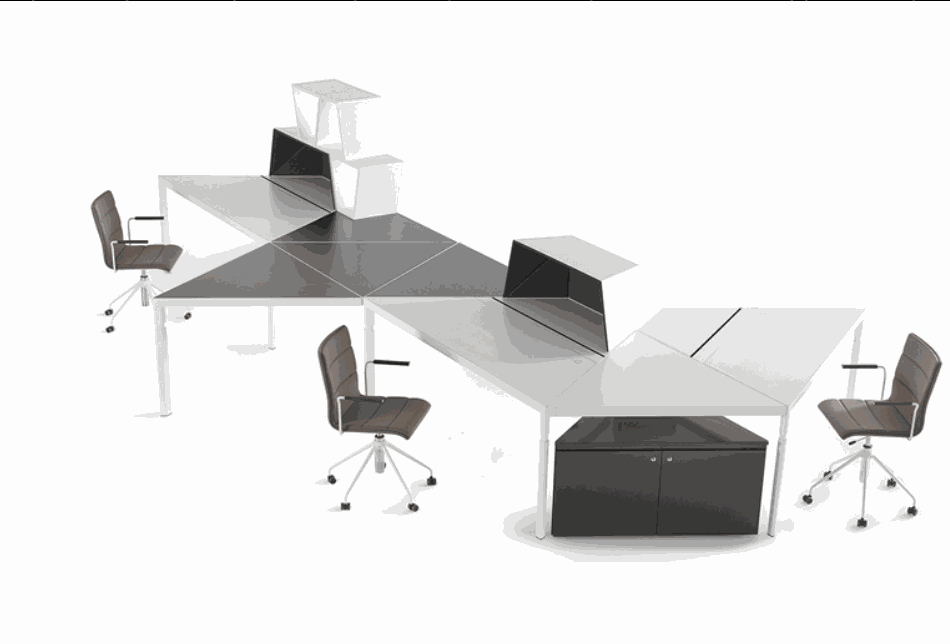 trigon
This programme adheres to the notion of "breaking the right angle". Trigon allows for greater spatial efficiency, particularly in buildings with non-rectangular footprints. It represents a highly functional, customised and versatile office system that aims to support the era of "NEW WORK" or coworking.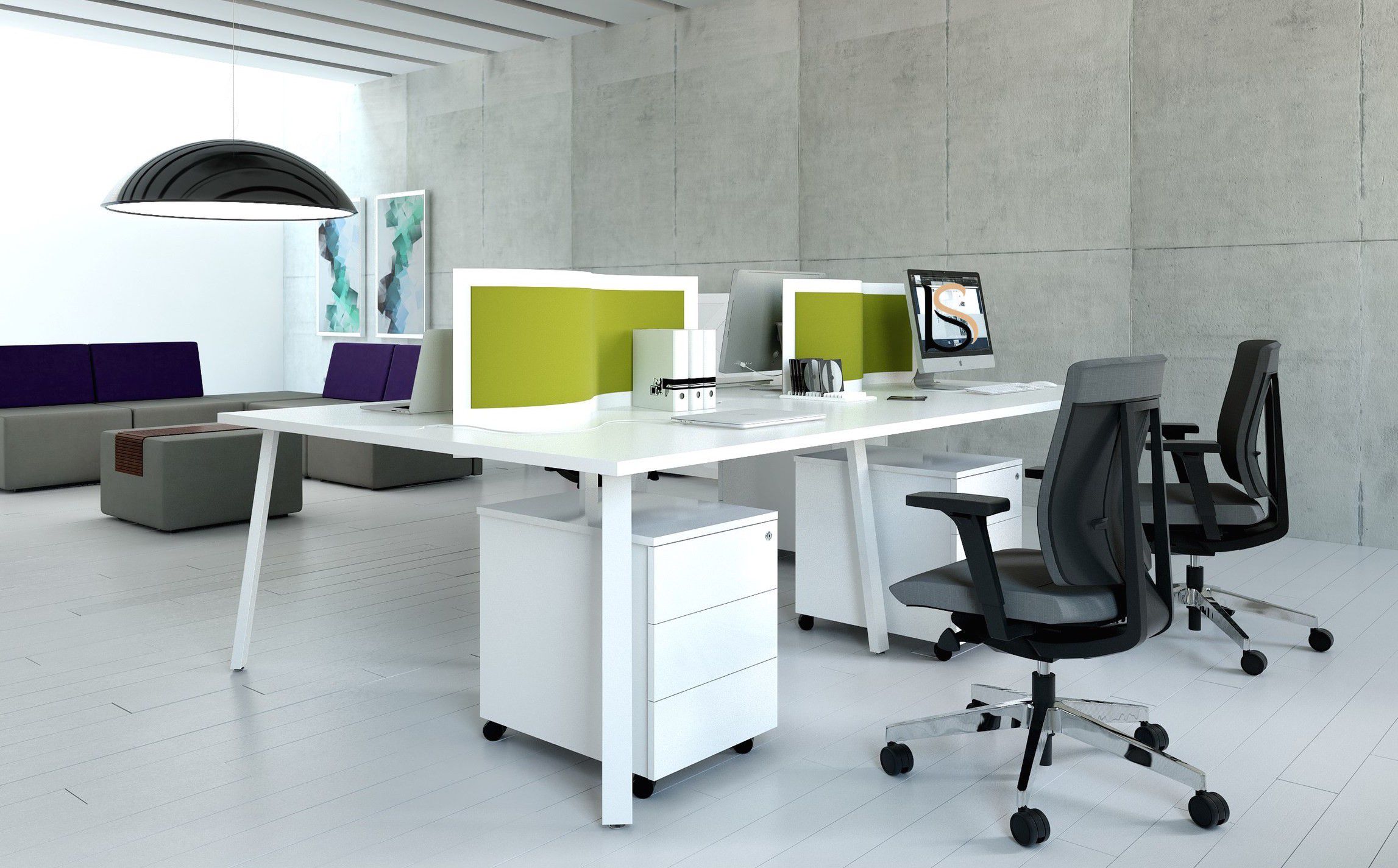 OGI A
The Ogi A series is characterised by its sloping metal base. The generous cross-section of the base profile provides a sense of stability and offers a clean, efficient design. The shared structure programme avoids visual overload, and provides access to spaces dedicated to the exchange between employees.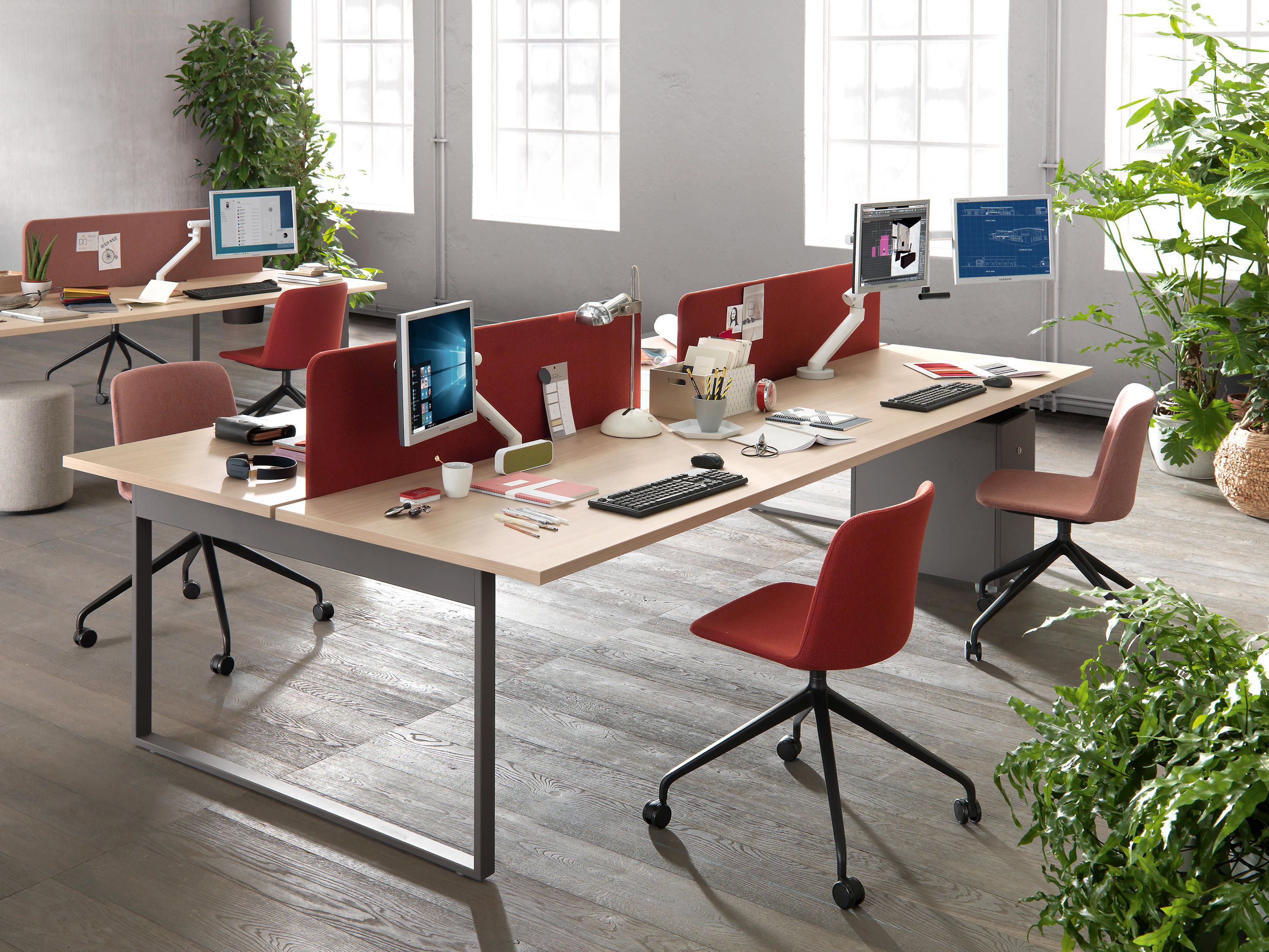 Pigreco Loop
Pigreco Loop has a quick and easy to assemble structure, available in 3 standard finishes white, black or titanium, or lacquered, - and by a central beam that can be equipped for electrification.
The tops are available in 30 mm thick lacquer or melamine.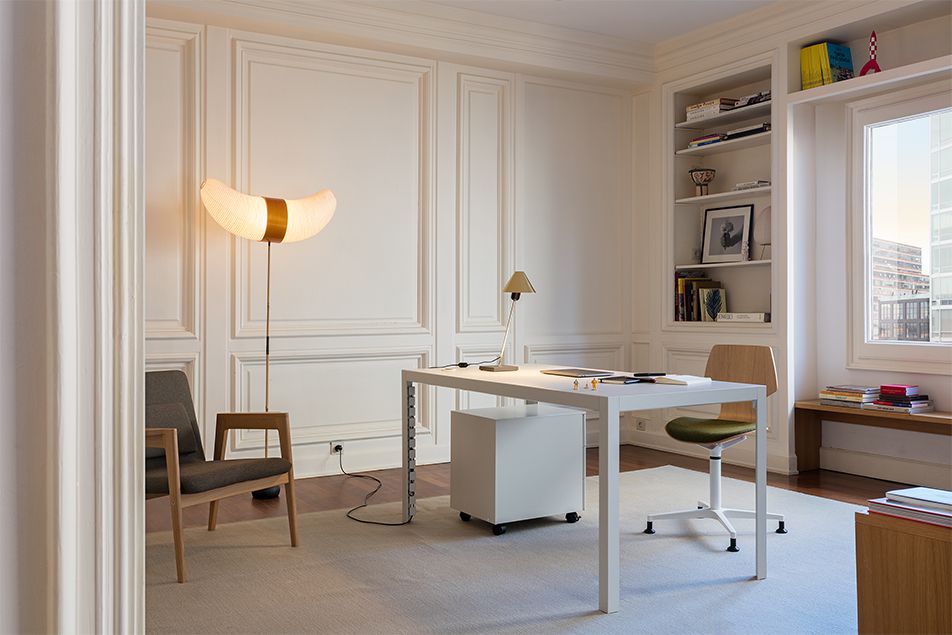 PEY system is ideal for equipping multiple atmospheres with large format tables for offices and interior design projects, all with services, benefits and a personalized corporate image.