Seating for your visitors or meetings in all its forms
Classic or modern, comfort and design
To inspire you, we present a selection of chairs to welcome your visitors or to furnish your restaurant. The combinations of colours, shapes, sizes, prices and standing are endless, so don't hesitate to make an appointment for a visit to our showroom in Auderghem or to
contact us
. We promise to get back to you as soon as possible.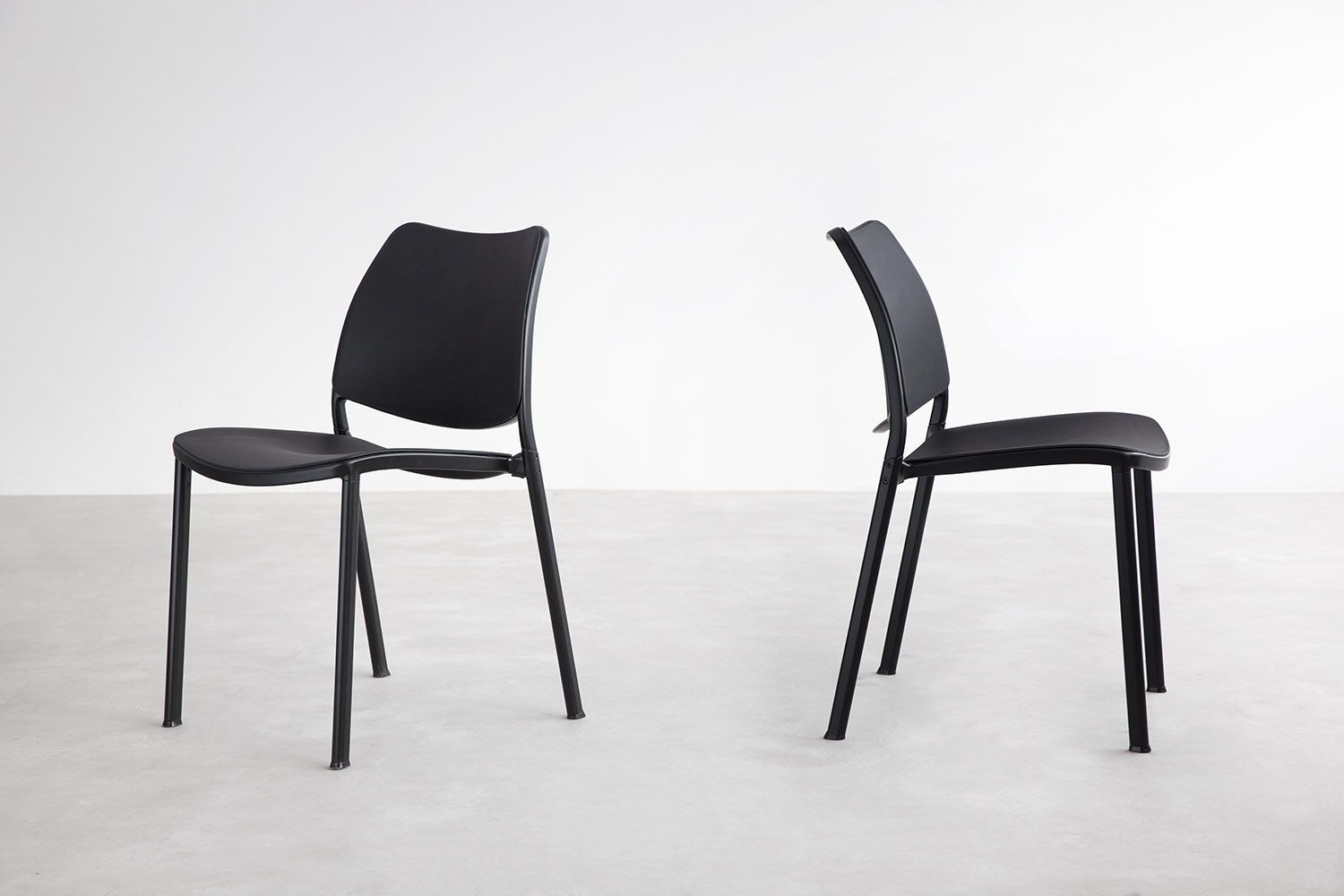 GAS
This chair by STUA is available in different finishes. Four-legged base, five-star base on glides or castors. Seat and backrest in polypropylene or upholstered in fabric or eco-leather or mesh backrest, upholstered seat. Black, white or chrome frame. In 4-leg version, stackable up to 8-high.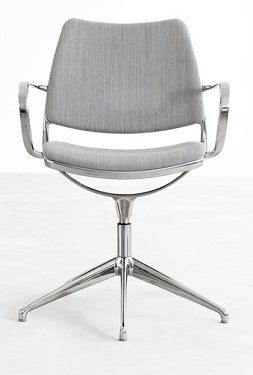 GAS sur pied 5 branches
Chair available in different finishes. Four-legged base, five-star base on glides or castors. Seat and backrest in polypropylene or upholstered in fabric or eco-leather or mesh backrest, seat upholstered. Black, white or chrome frame. In 4-leg version, stackable up to 8-high.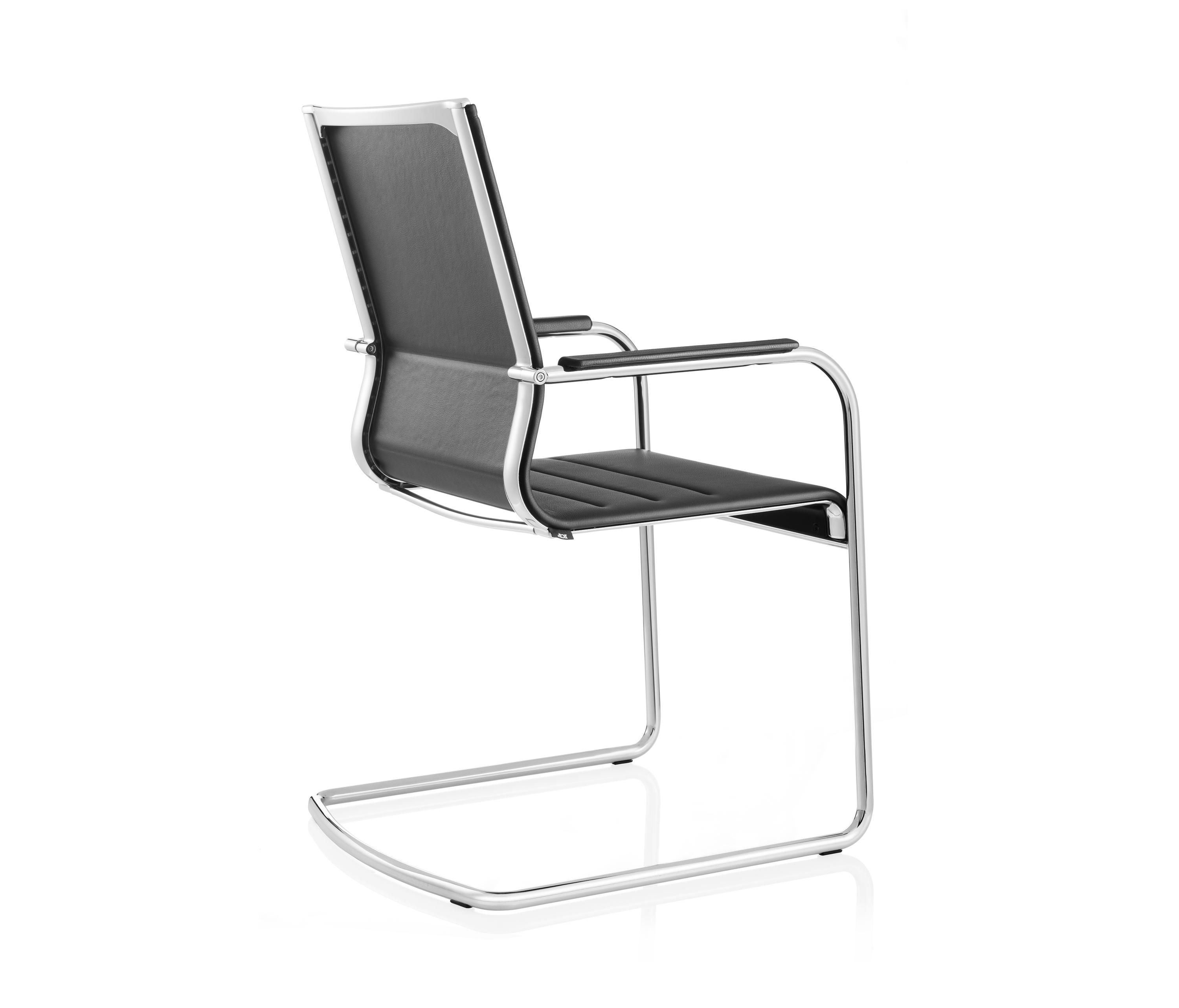 atk Cantilever
Stick Chair on a cantilever base is a chair with a classic, simple, international design and a focus on comfort.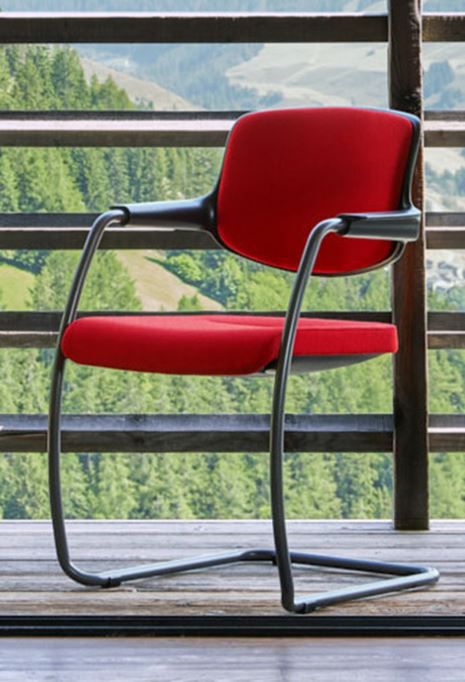 g161
The new Giroflex 161 cantilever visitor's chair combines versatility and elegance and is suitable for any environment. The ideal chair for any application, it can be used in a wide range of interior spaces.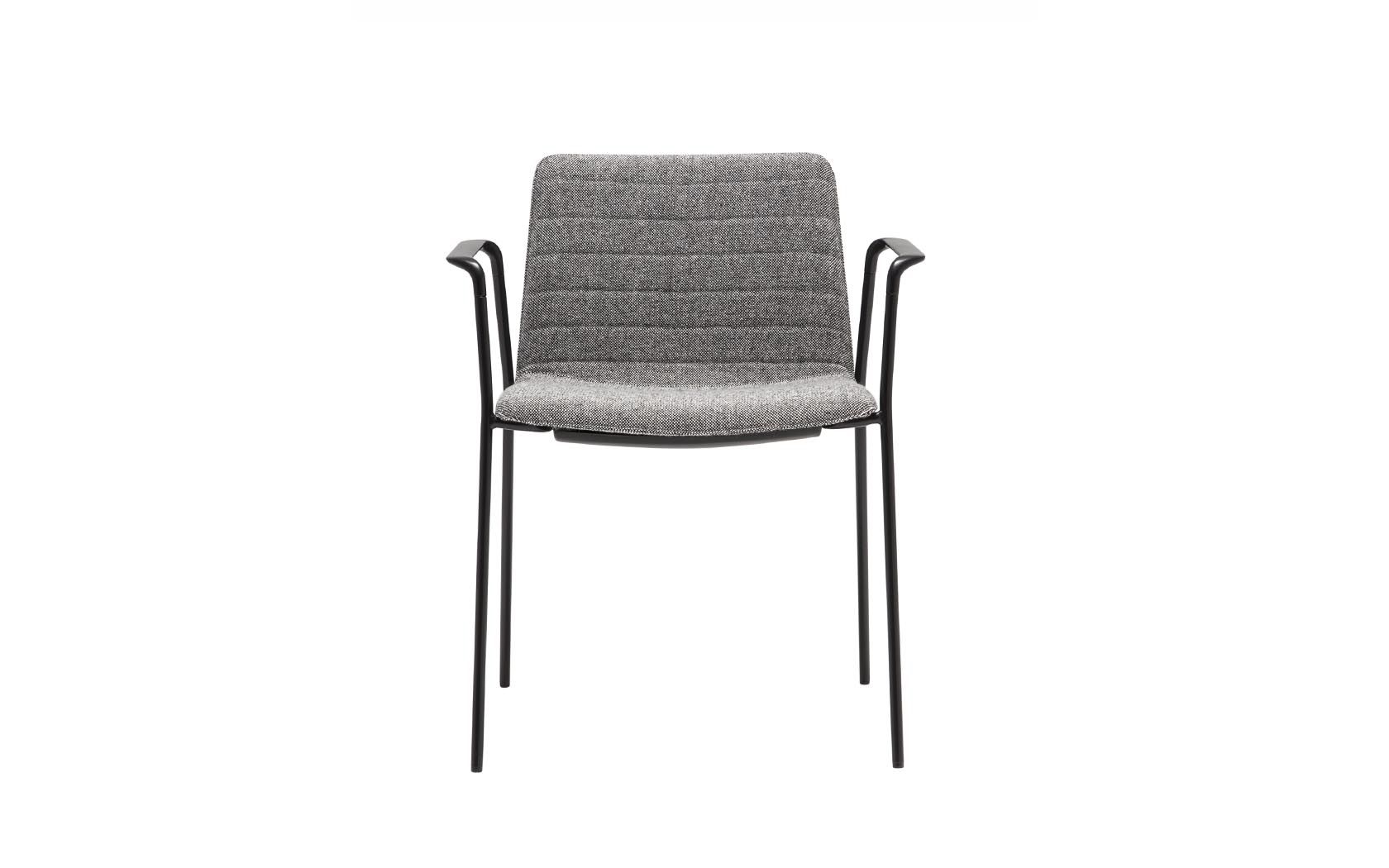 Flex
The collection consists of chairs, armchairs and stools with thermopolymer or fibreglass upholstered shells that are combined with various metal or wood-based options.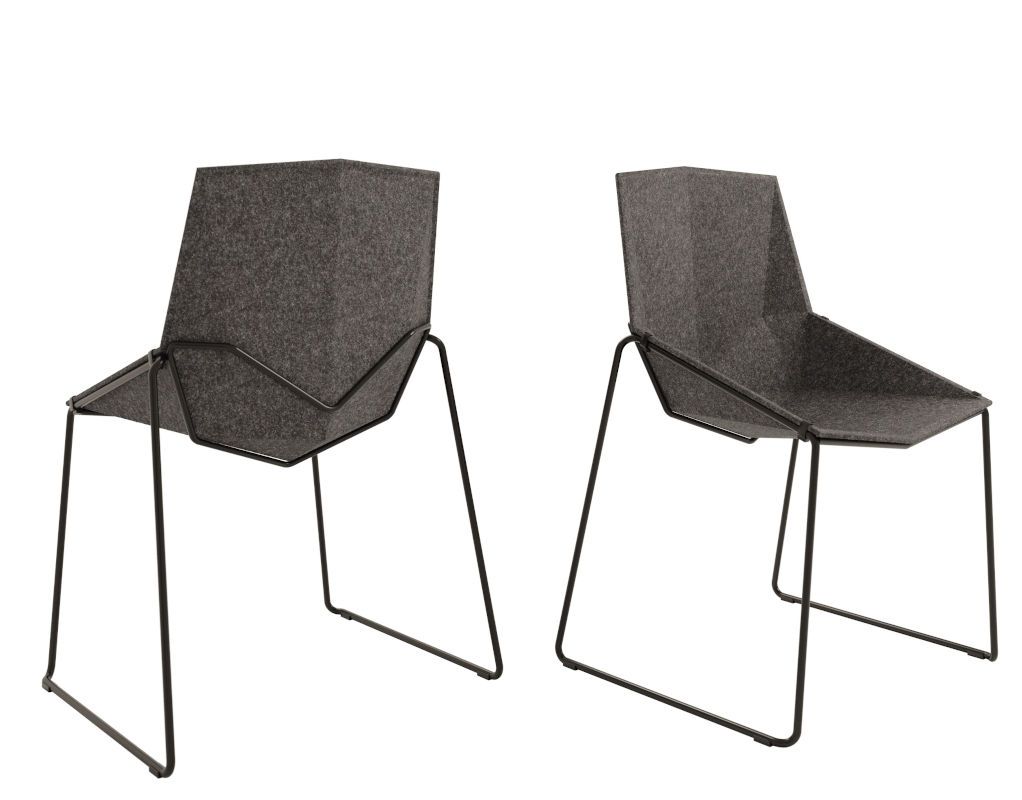 A tribute to the great industrial designer Niko Kralj and his Shell chair, Nico Less is a conference chair that can be linked together in compositions of different lengths or arranged in vertical stacks. The chair is made of ergonomic triangular plates of recycled felt (70% recycled plastic bottles) that allow for comfortable seating by adapting to the body. It can be transformed into an office chair with two metal bases or into a lounge chair with a wooden base. You can combine it with a prefabricated table with a sheet metal, wooden or felt top.
match
Chair on 4 legs or cantilever with or without armrests. Seat and backrest covered with fabric, imitation leather or leather. Black, aluminium or chrome plated tubular frame. Option stackable in 4 pieces.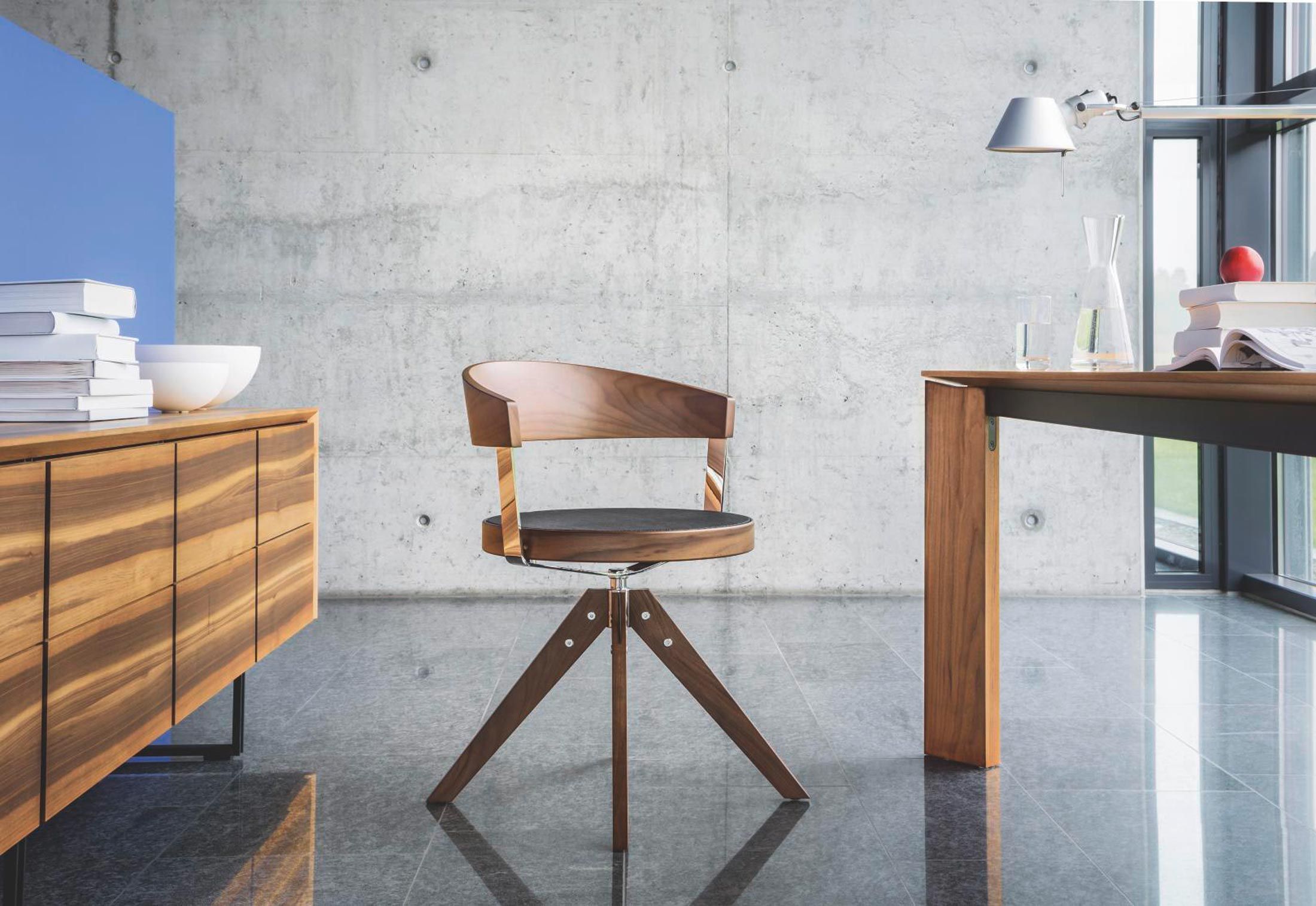 G125
On the occasion of the 125th anniversary of the company's foundation, Girsberger is offering a new wooden swivel chair, the G 125. It recalls the early days of the company, when Girsberger established its reputation as a seating specialist with a height-adjustable piano stool. The design is by Mathias Seiler.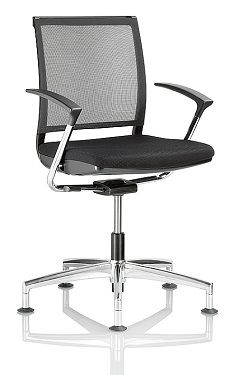 SAIL 5
Sail visitor chair. Four-legged base, cantilever or conference height adjustable. Mesh backrest on comfort joints. V-shaped armrests with plastic cover. Epoxy aluminium or chrome frame.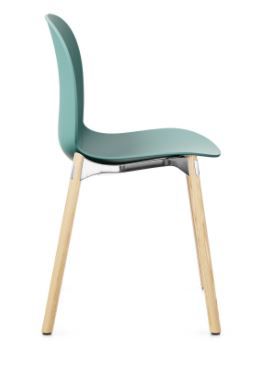 NOOR 6080

The NOOR chair on a wooden base.
(not stackable)
Aluminium base plate under the seat.
Seat and backrest shell made of polypropylene in various colours.
Optional seat upholstery, seat and backrest or fully upholstered. Frame in various colours.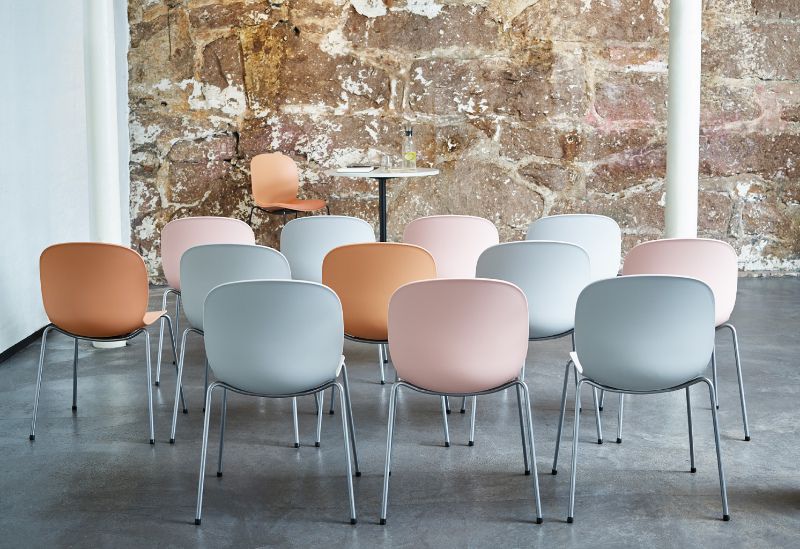 NOOR 6050
Chair on 4-leg or cantilever base with optional armrests and row attachment. Seat and backrest shell made of polypropylene in various colours.
Seat, seat and backrest upholstery or full upholstery optional. Frame in various colours. Stackable up to 10 high.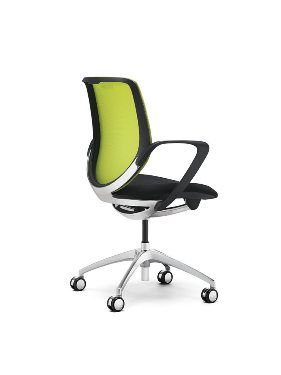 313
The giroflex 313 is a blessing for modern companies. Its secret: the Balance Move principle developed specially by Giroflex. From the very first moment, it offers maximum seating comfort and easy adjustment.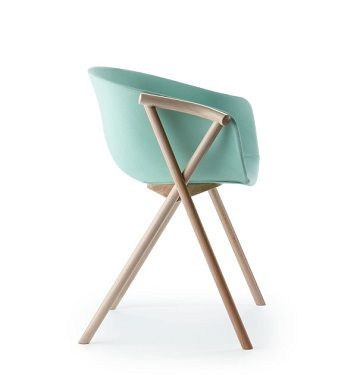 bai
The Ondarreta Bai polypropylene chair is the latest creation of the Basque manufacturer Ondarreta. A family that is growing with cantilever, criss-cross and swivel versions. The Bai collection is available with a polypropylene shell or with a fabric seat cover.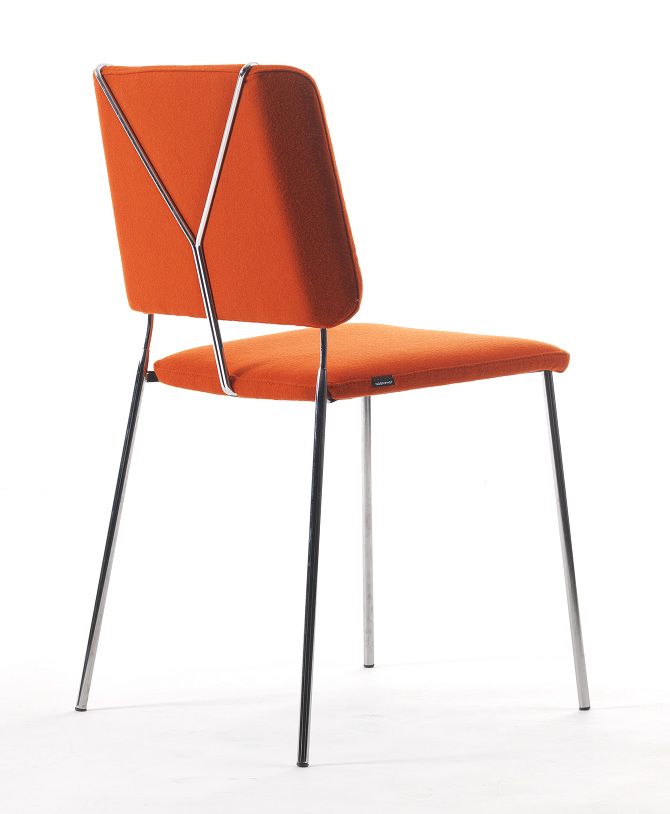 Frankie
Frankie has been designed for office and commercial environments. This stacking chair has a padded seat and spring back, making it very comfortable and ideal for meetings and conferences.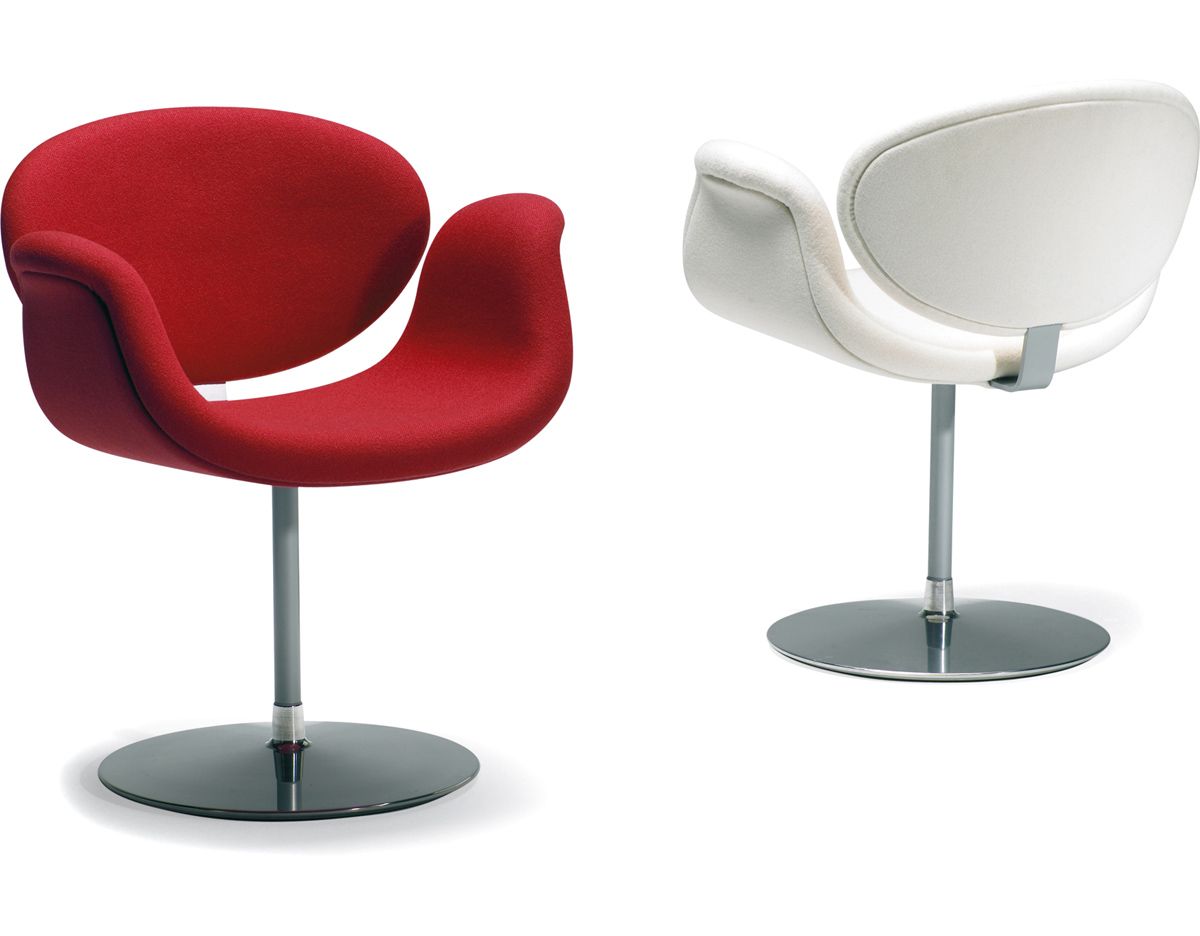 Little Tulip
As if Pierre Paulin had foreseen Flower Power, Tulip unfolds its semi-open petals, both welcoming and warm.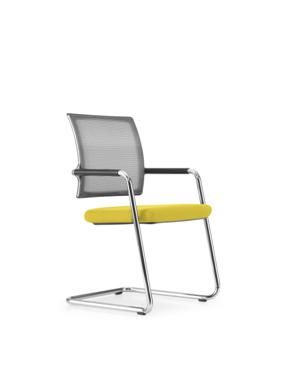 Camiro
A cantilever chair is available as a visitor's chair in a stackable or non-stackable version. All three Camiro chairs have a particularly attractive price-performance ratio.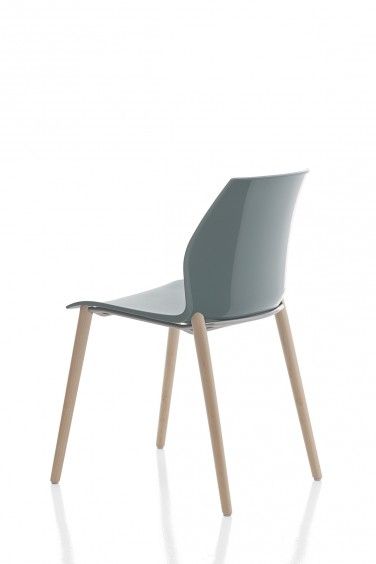 The KALEA multipurpose chair by furniture manufacturer Kastel is multi-purpose for waiting rooms, meeting rooms and reception areas. It is stackable, made of polypropylene for different uses, single or bi-colour.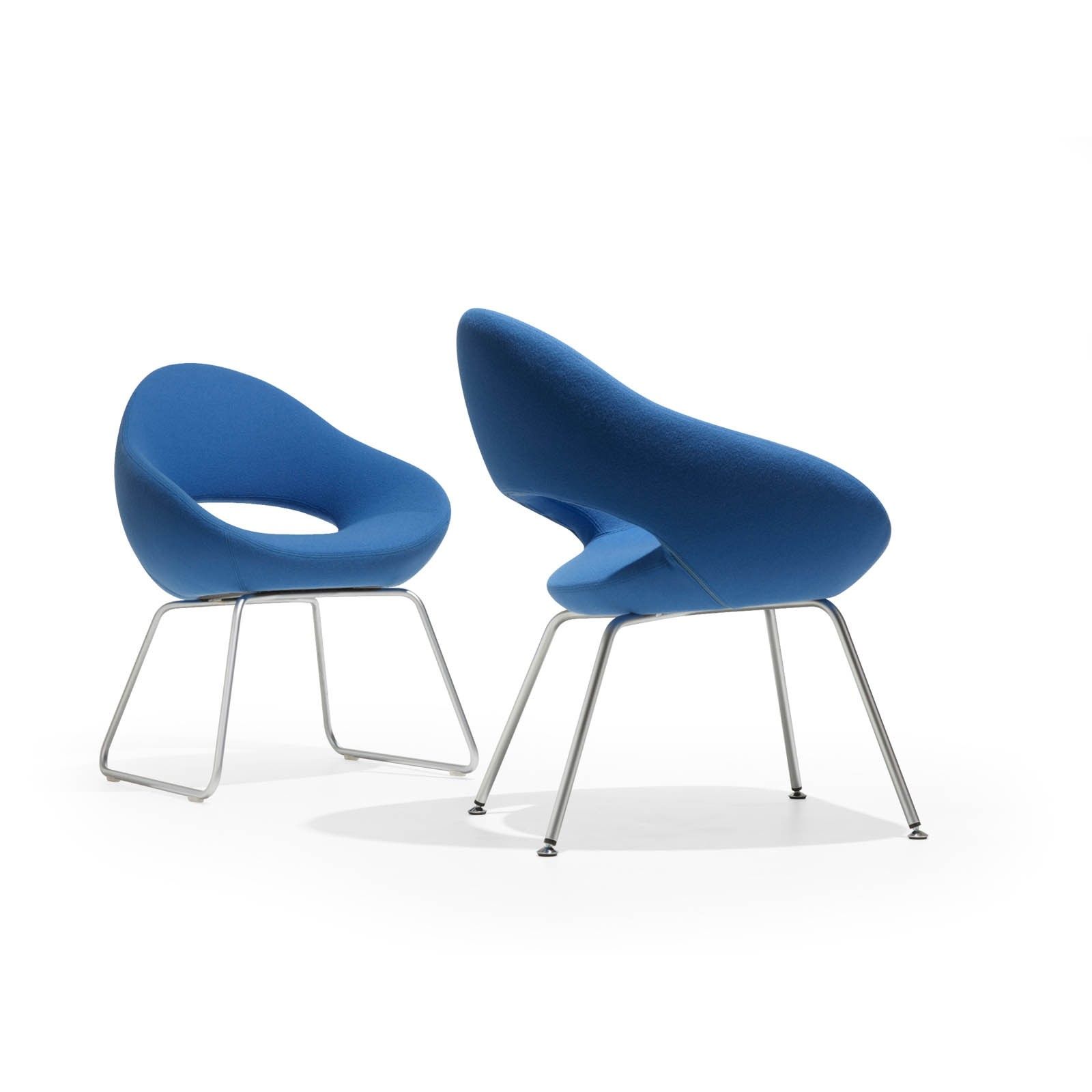 SHARK
A brand new, extremely comfortable dining and meeting chair by René Holten for Artifort. A firm seat with extra back support. This comfortable chair guarantees long evenings at the table or particularly productive meetings.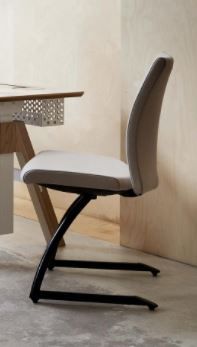 CREED VISITOR
A cantilever chair with a comfortable tilting mechanism.
Available with optional armrests.
Suitable for the CREED or TRIBUTE collection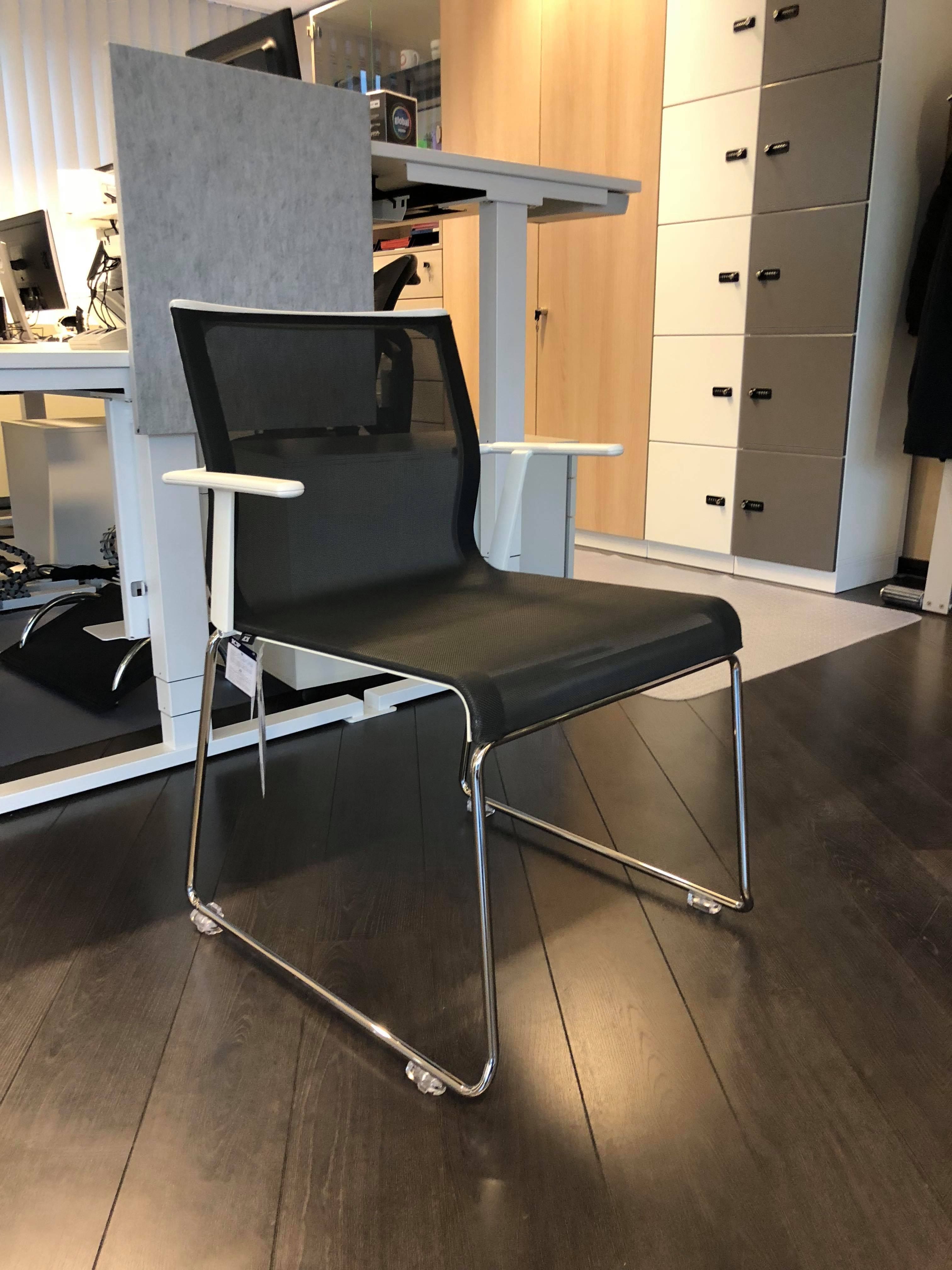 Minimum use of materials, maximum transparency, great comfort, extreme lightness and ease of movement. Stick Chair is the synthesis of the characteristics of the modern small multi-functional chair.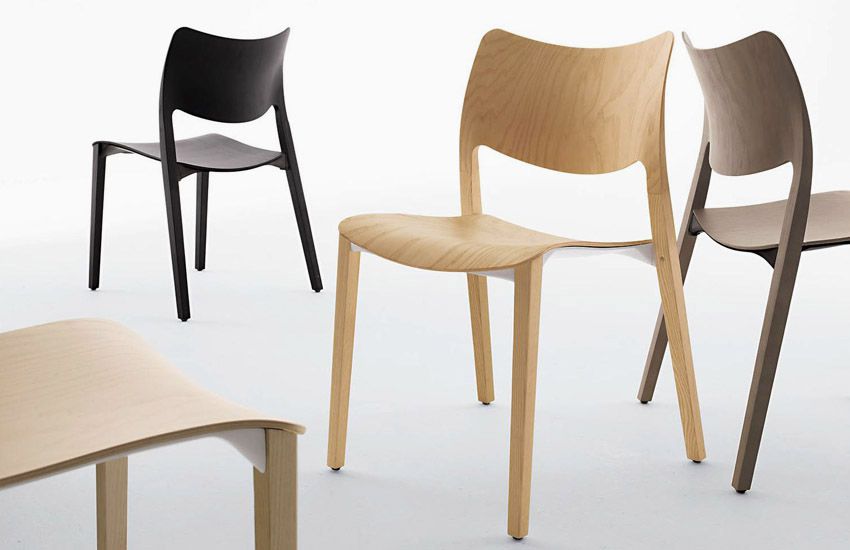 LACLASICA
Laclasica is a wooden chair that combines the traditional aesthetics of classic wooden chairs, and translates them into contemporary design.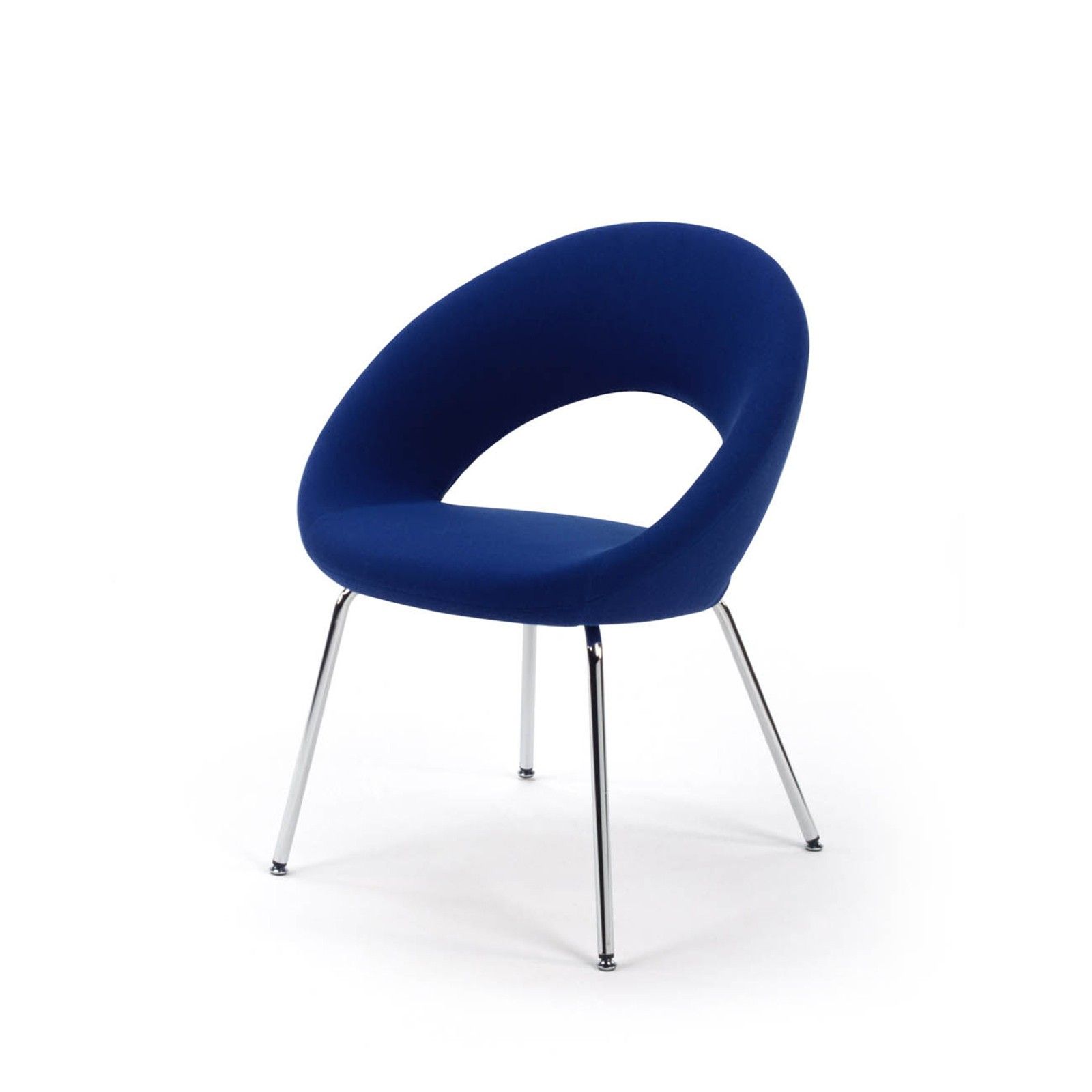 NINA
For meeting rooms and dining rooms. The ergonomically rounded backrest offers exceptional comfort in both active and relaxed sitting positions. Available in leather or fabric.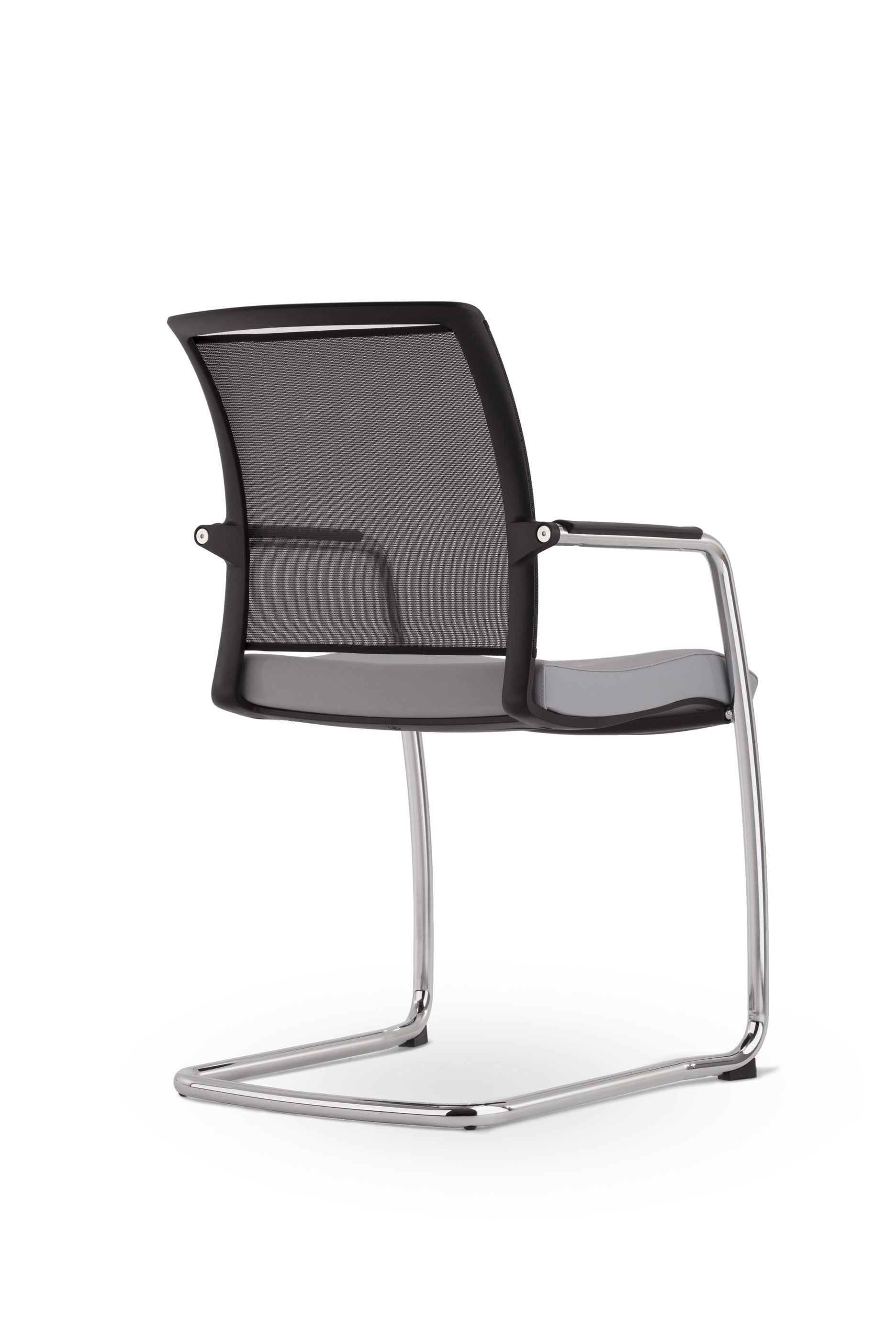 Z-Body
Chair with cantilever base and integrated armrests. Seat covered in fabric, imitation leather or leather, backrest in black mesh. Chrome-plated tubular frame. Anti-tilt glides.
Stackable in 3 pieces. To coordinate with the SAIL chair.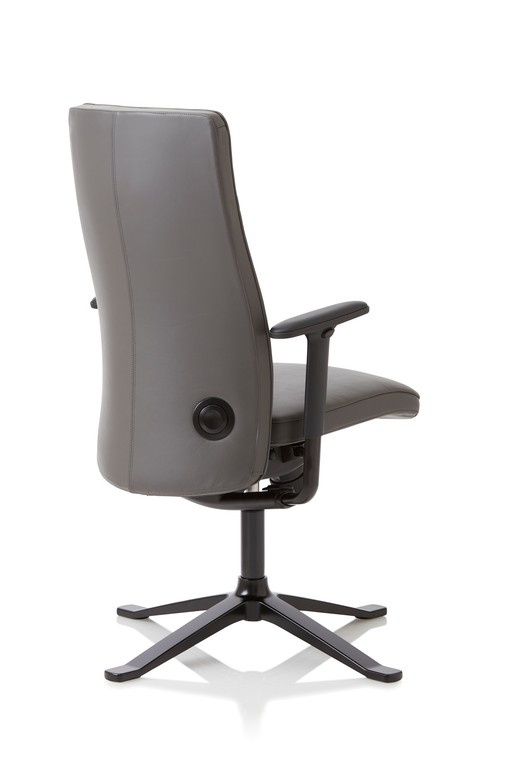 Tribute conférence

A sumptuous meeting chair that offers ease of use and excellent freedom of movement. It incorporates the unique HÅG in Balance® technology, which allows you to tilt back and forth smoothly. The curved backrest follows the shape of your back and reduces tension in the trapezius, shoulders and neck. The active top of the backrest follows your movements and supports you when you lean back. The fully integrated lumbar support is easy to customise. Optional HÅG TiltDown™ armrests. Seat height can be adjusted.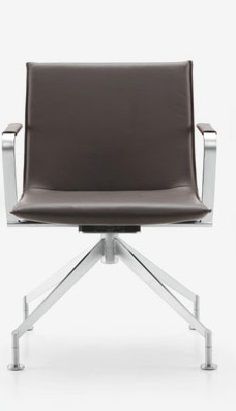 jack
Comfort with a minimalist use of materials as office chair, conference chair, and lounge chair.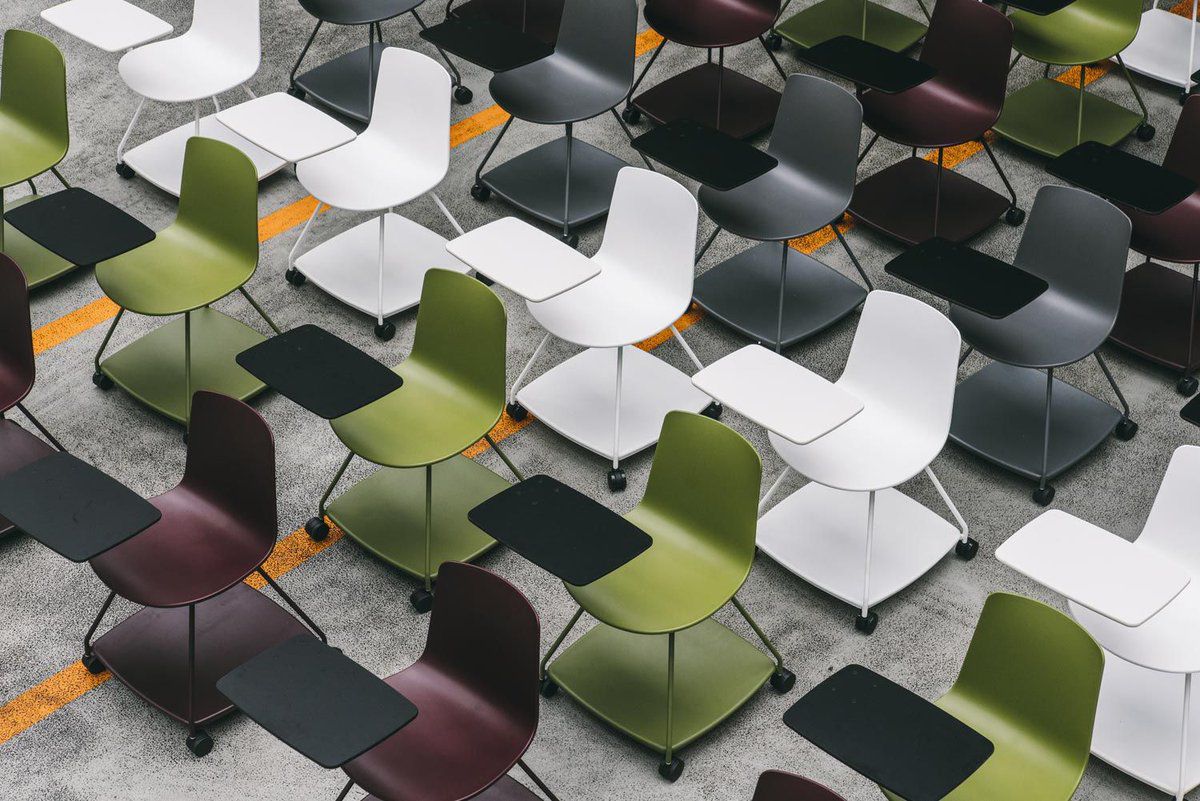 Tray
The innovative Tray is Enea's solution to new educational trends in schools, universities and companies. It adapts quickly to the different learning dynamics, from individual work to group work and multiple room layouts. Based on the Lottus structure, it has a four-wheel base with practical storage space and a solid writing tablet with anti-panic device.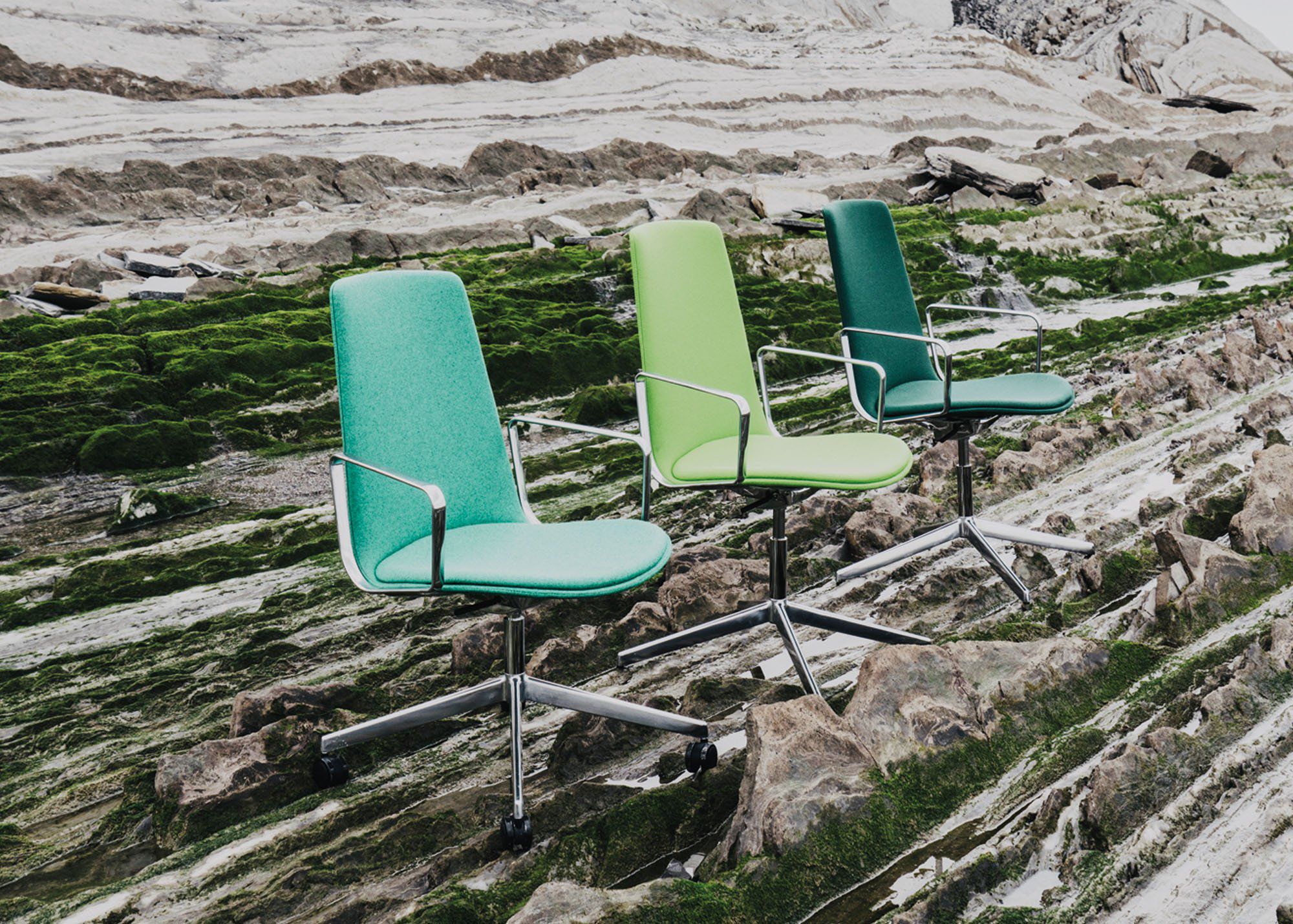 Lottus conference
The Lottus Conference chair is designed for more informal meeting spaces without sacrificing its natural elegance. It has a high back in birch or oak and can be partially or fully upholstered.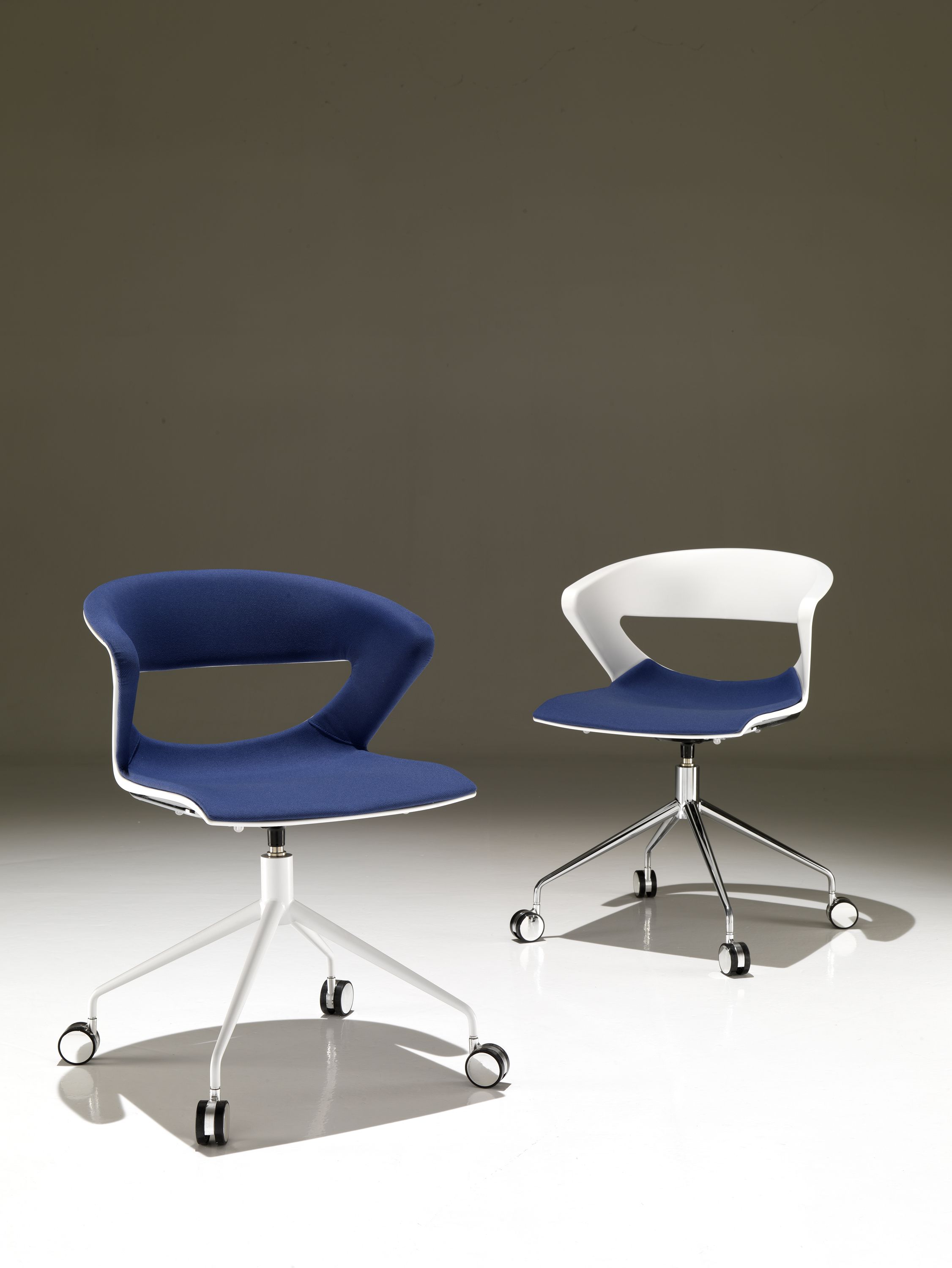 KICCa
Truly versatile, the Kicca chair with its beautiful profile embodies Italian design. It is suitable for a wide range of uses. Wide variety of shells available. The Kicca range offers a multi-purpose stacking chair. This chair will be ideal for your waiting areas or meeting rooms.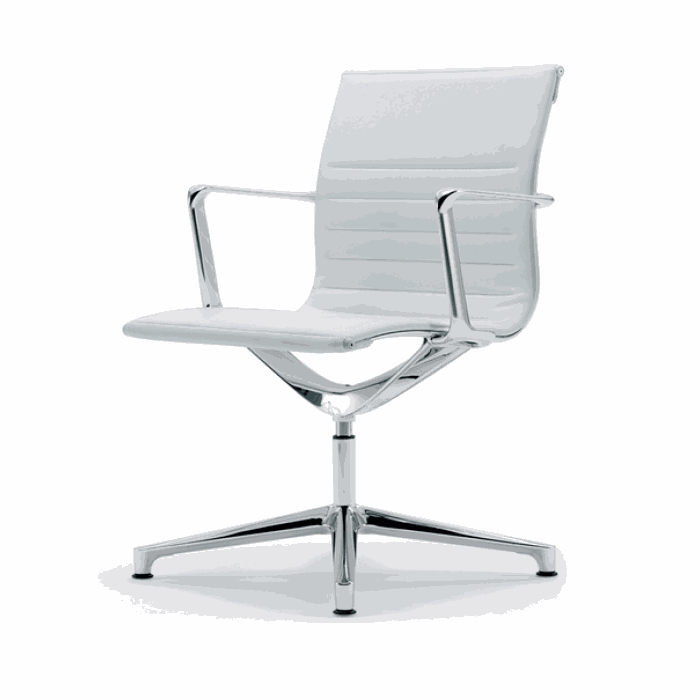 UNA
Una Chair is a seating system that interprets the great tradition of historical design in a flexible and modern way. The lines and shapes developed during the original creative period have become the reference elements of today.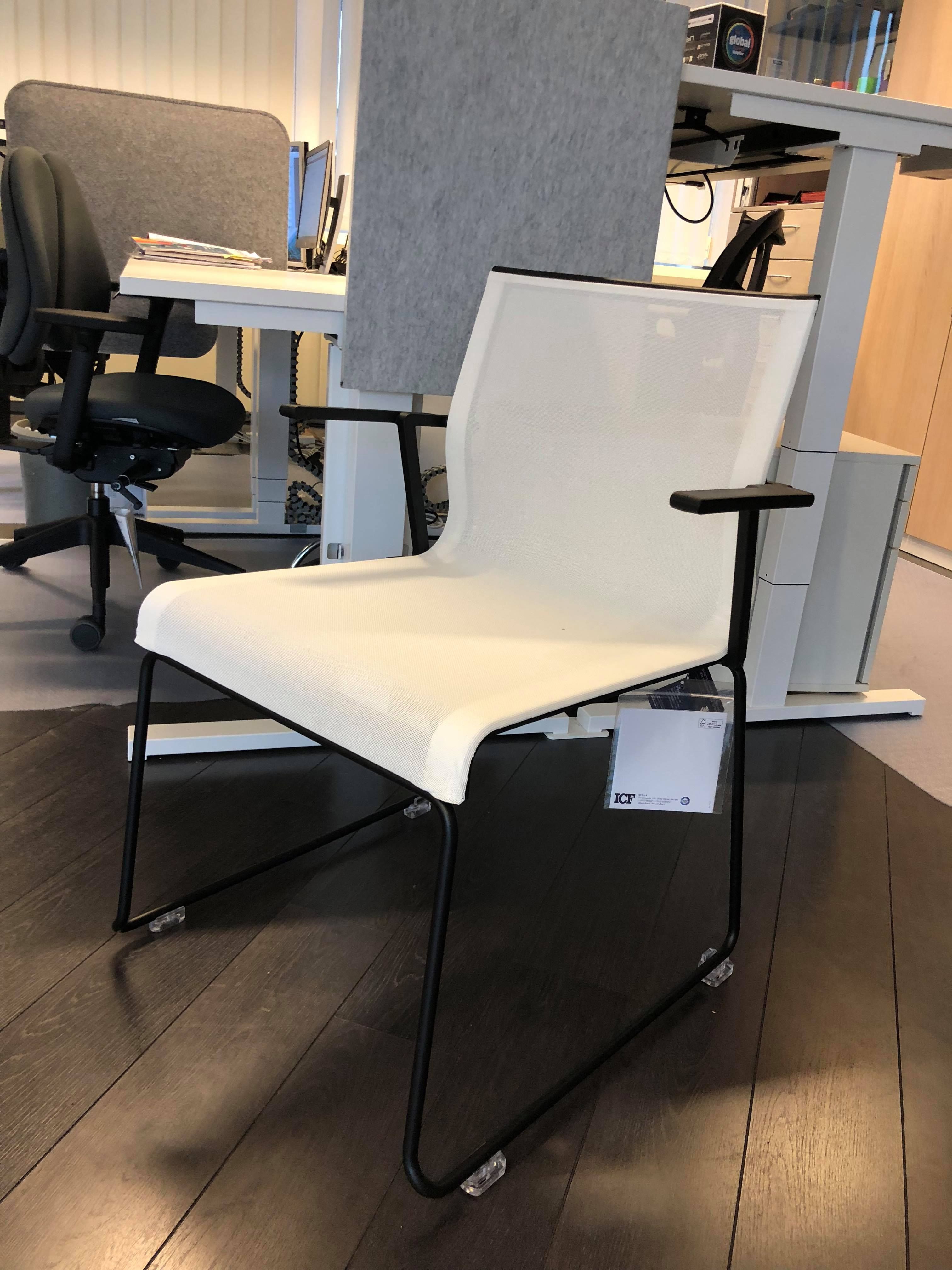 Thanks to its sober and essential line, Stick Chair Skid Base represents a perfect synthesis of the qualities of the modern multifunctional chair, which combines practicality and functionality with a successful aesthetic.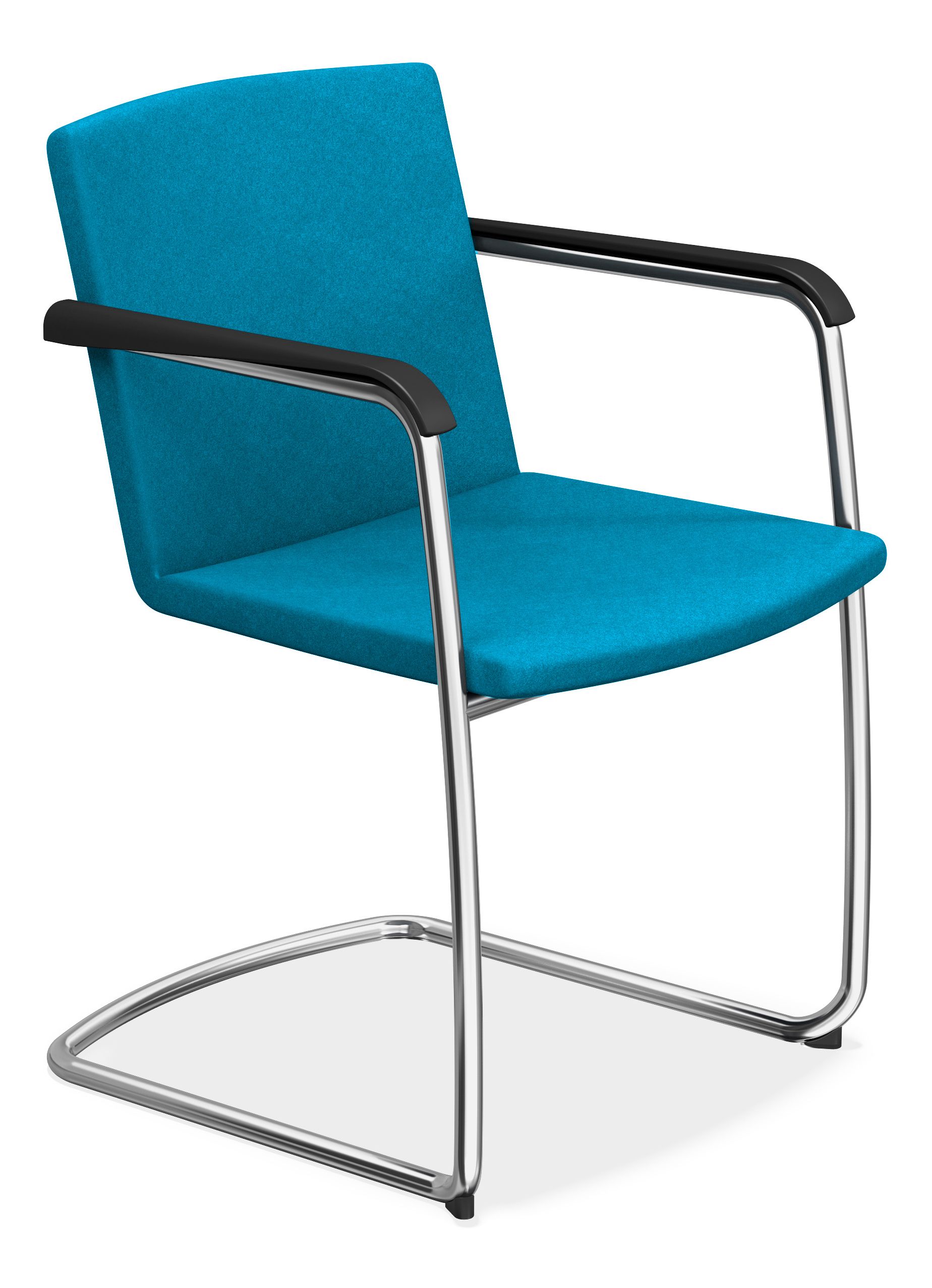 LEON
A very comfortable armchair thanks to its cantilever structure
22 x 3 mm tube frame / Stackable up to 4 chairs / Deluxe version with elastics in the middle of the seat for optimal comfort / Wide choice of armrests: polyamide, various solid woods or leather / Many fabrics available / Frame fastening without visible screws / Smooth and neat weldings / High quality finish with the possibility of upholstering in 2 fabric colours (Deluxe)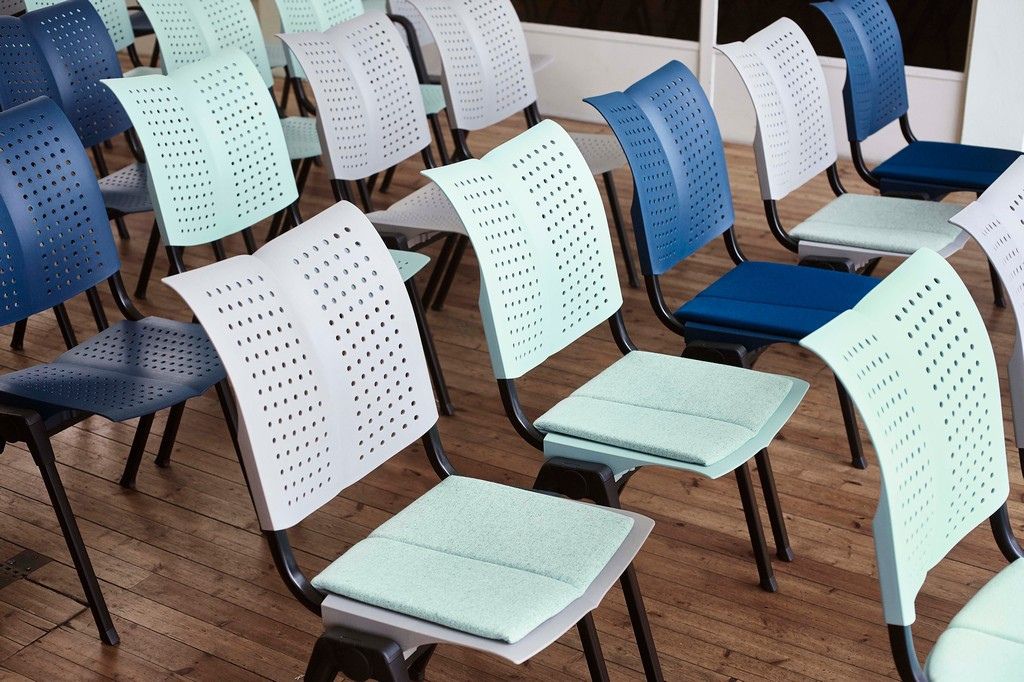 The HÅG Conventio Wing 9811 is a stable and lightweight seat that is easy to install and stack. The seats can be stacked 15 high. HÅG in Balance® technology intuitively keeps the user moving. HÅG armrests and writing tablets are available as an option.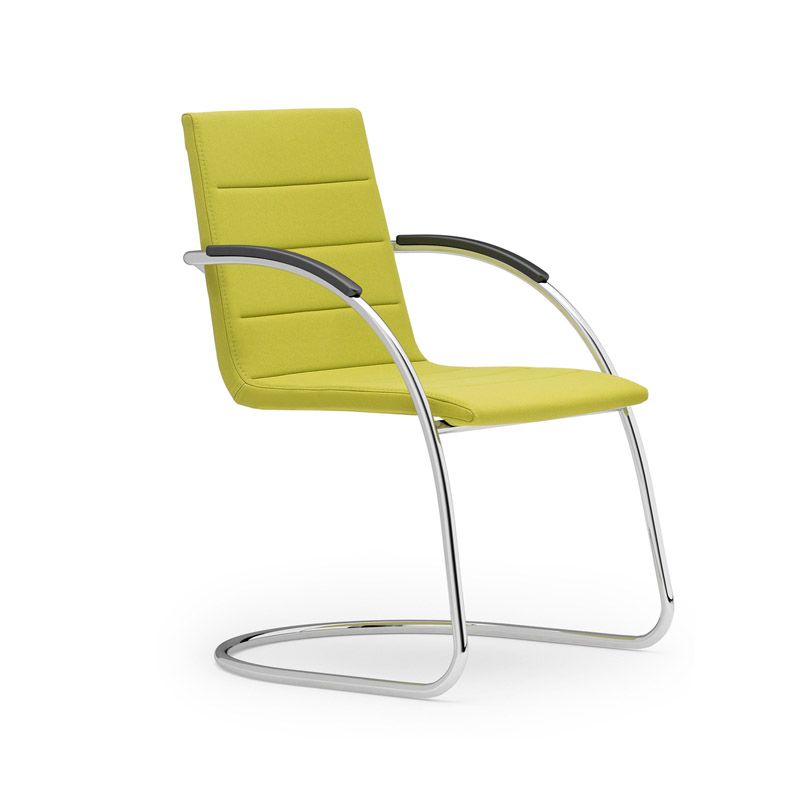 Valea
Solidity and expertise meet comfort and aesthetics. This is the beginning of Valea Elle, a chair with an essential but captivating line, designed primarily as the executive model of the collection.
NOA
Noa is a chair that combines elegance and seating comfort, thanks to an innovative assembly technique. The seat is upholstered and contained in a polycarbonate shell with a glossy outer surface.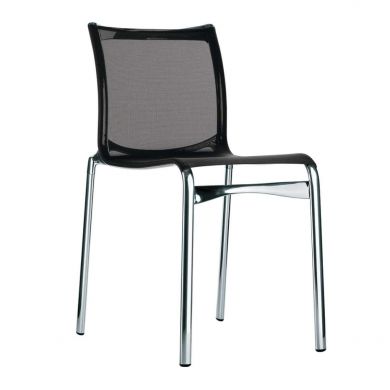 FRAME
Stacking chair with structure made of extruded aluminium profiles and cast aluminium elements, seat and backrest in fireproof polyester mesh or Kvadrat fabric or PELLE FRAU leather. Design Alberto Meda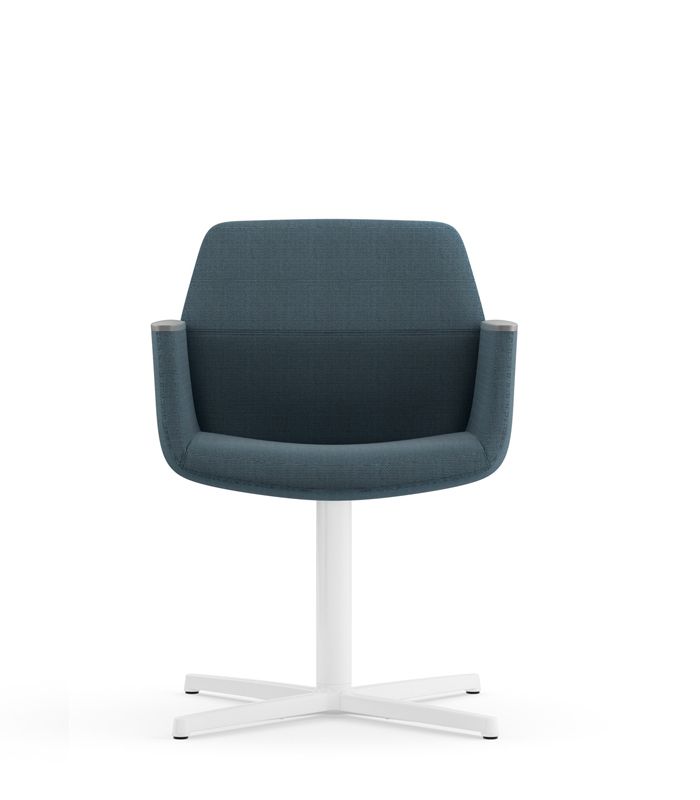 Alba
Upholstered meeting chair on steel base, 4 legs or castors.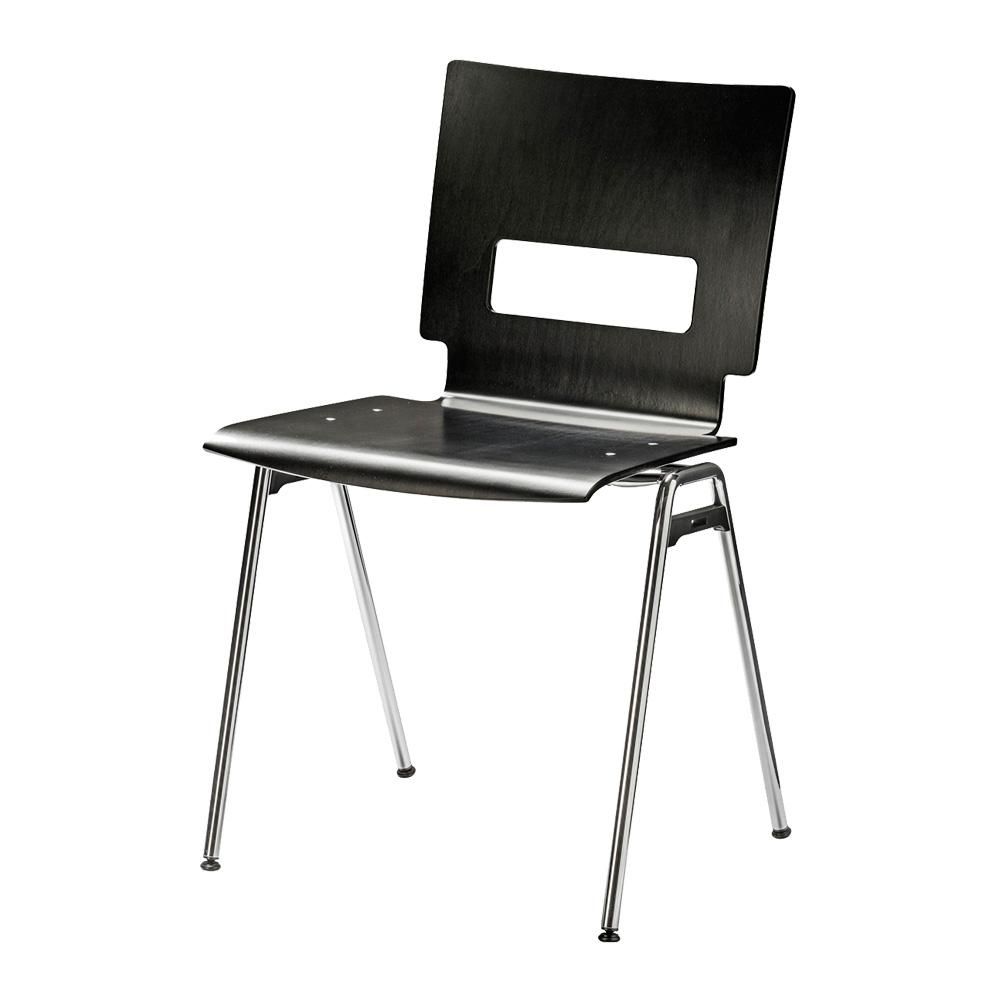 X_TREND
With its clear contours and excellent ergonomics, X_TEND is an elegant and comfortable all-rounder. The functional X_TEND is characterised by its excellent stacking properties, optional chaining options and low weight.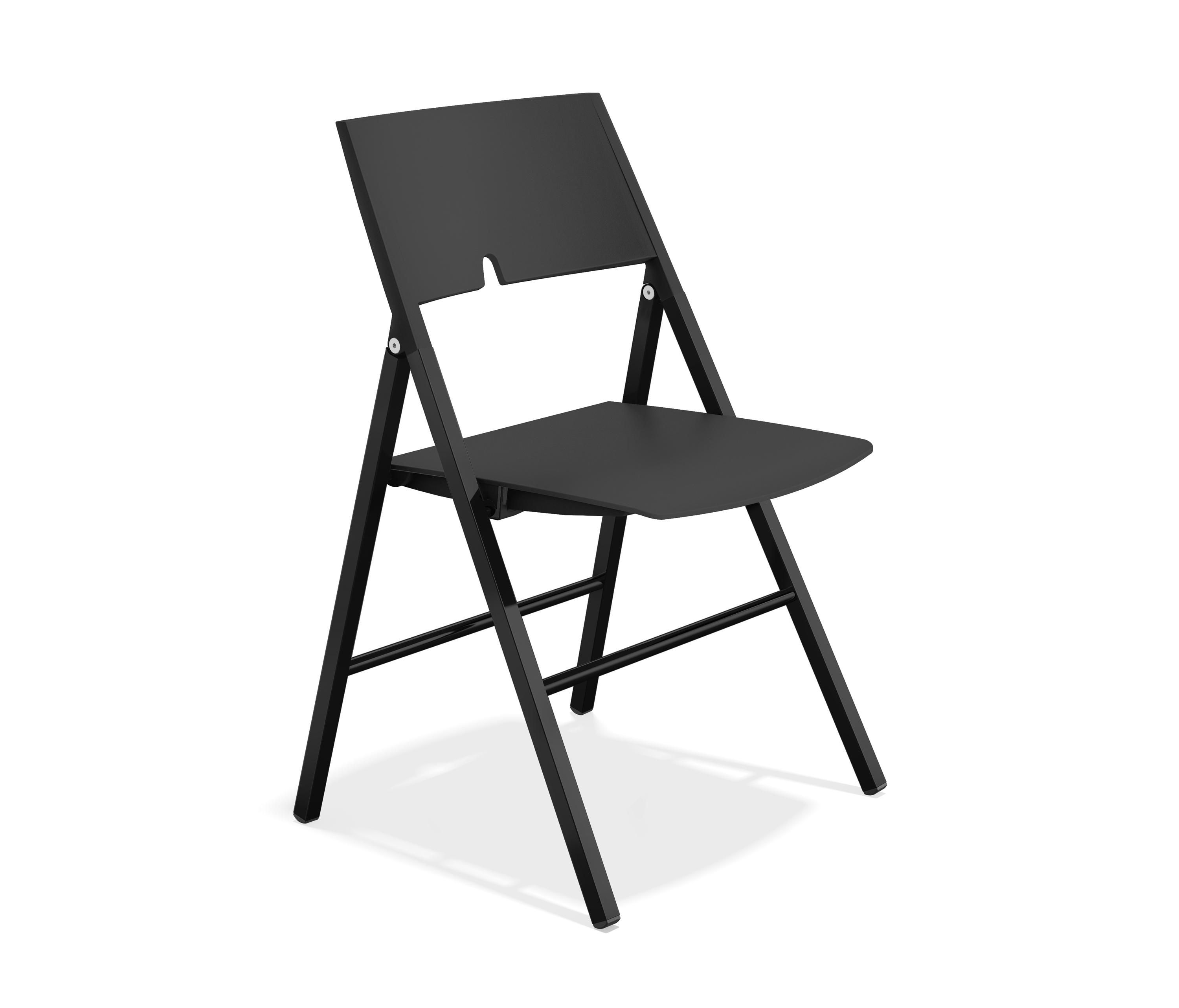 axa chair
The axa chair is foldable and can easily be stored in a corner.
Practical, useful and solid.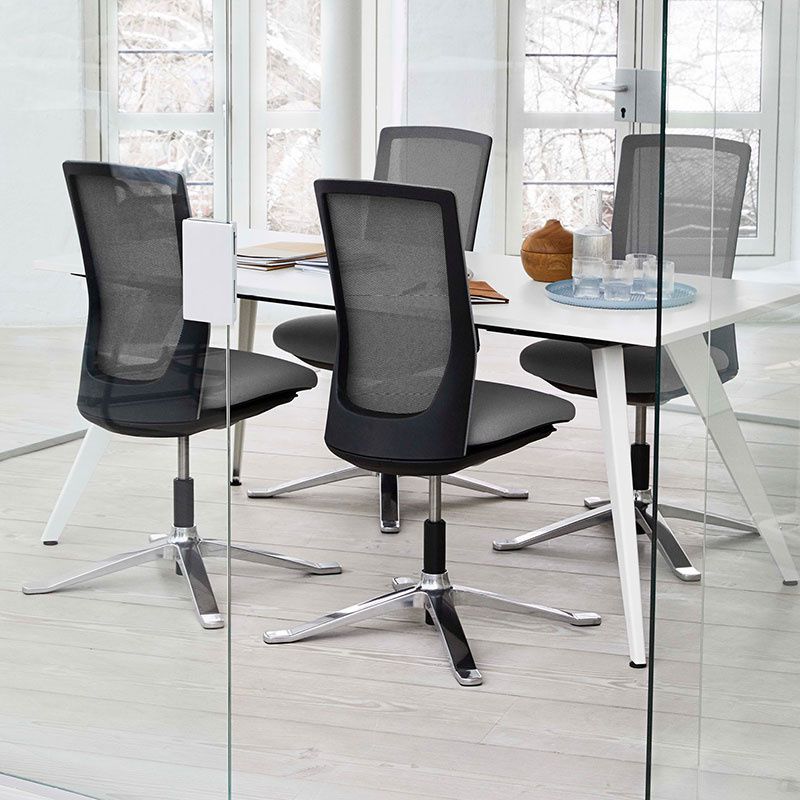 FUTU Communication
The HÅG Futu mesh Communication 1102 can be used in meeting rooms or as a visitor chair. It has a semi-transparent mesh backrest that keeps your back aired through constant ventilation. It features the HÅG in Balance® movement mechanism, which keeps you moving in a balanced manner. Easy adjustment of seat height, seat depth. The uniquely designed FutuKnit ™ mesh fabric has been developed to retain its firmness, with 7 colours available.