sofAs
comfort and relaxation to extend your business conversations
To inspire you, we present a selection of sofas to extend your business discussions in a more relaxed and convivial way. Indispensable in your coworking space, the combinations of colours, shapes, sizes and standing are countless, so don't hesitate to make an appointment for a visit to our showroom or to
contact us
. We promise to get back to you as soon as possible.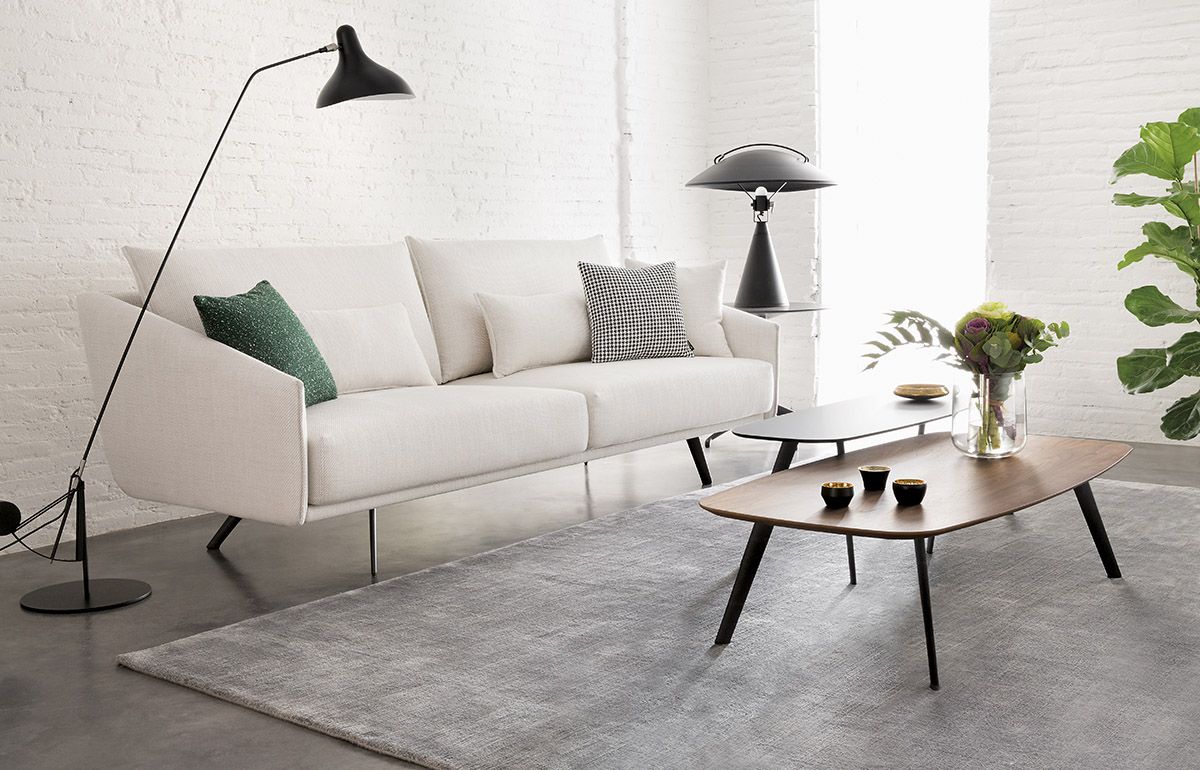 Costura
Moulded plywood frame with Dacron® cover; Belt suspension; Foam seat cushions; Feather pillows; Painted aluminium feet. viscose, cotton, linen, alpaca, nylon.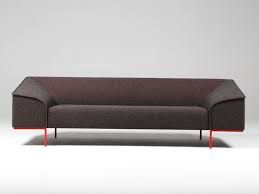 Seam
Contemporary and very design, the Seam sofa, by its shape and its style with straight lines, makes think of the horizon. The Seam sofa can be integrated in a contemporary or even a more classic interior. The Seam design sofa is ultra comfortable to rest or relax on.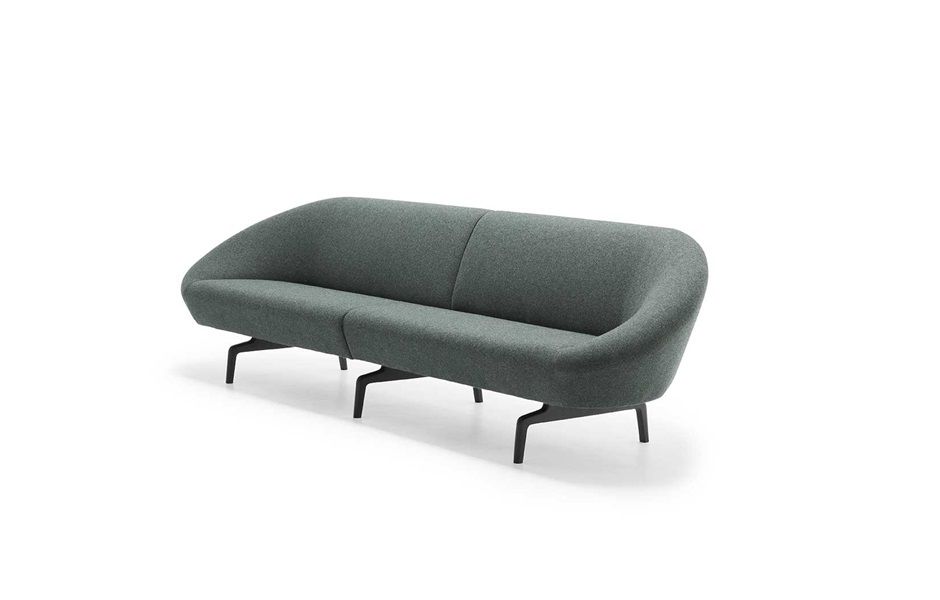 Giro Soft
Giro Soft is a new modular sofa system that allows spaces to be used in the most efficient way, offering an organic, comfortable and cosy character, supported by an architectural base with solid ash sled legs or with an injected aluminium frame.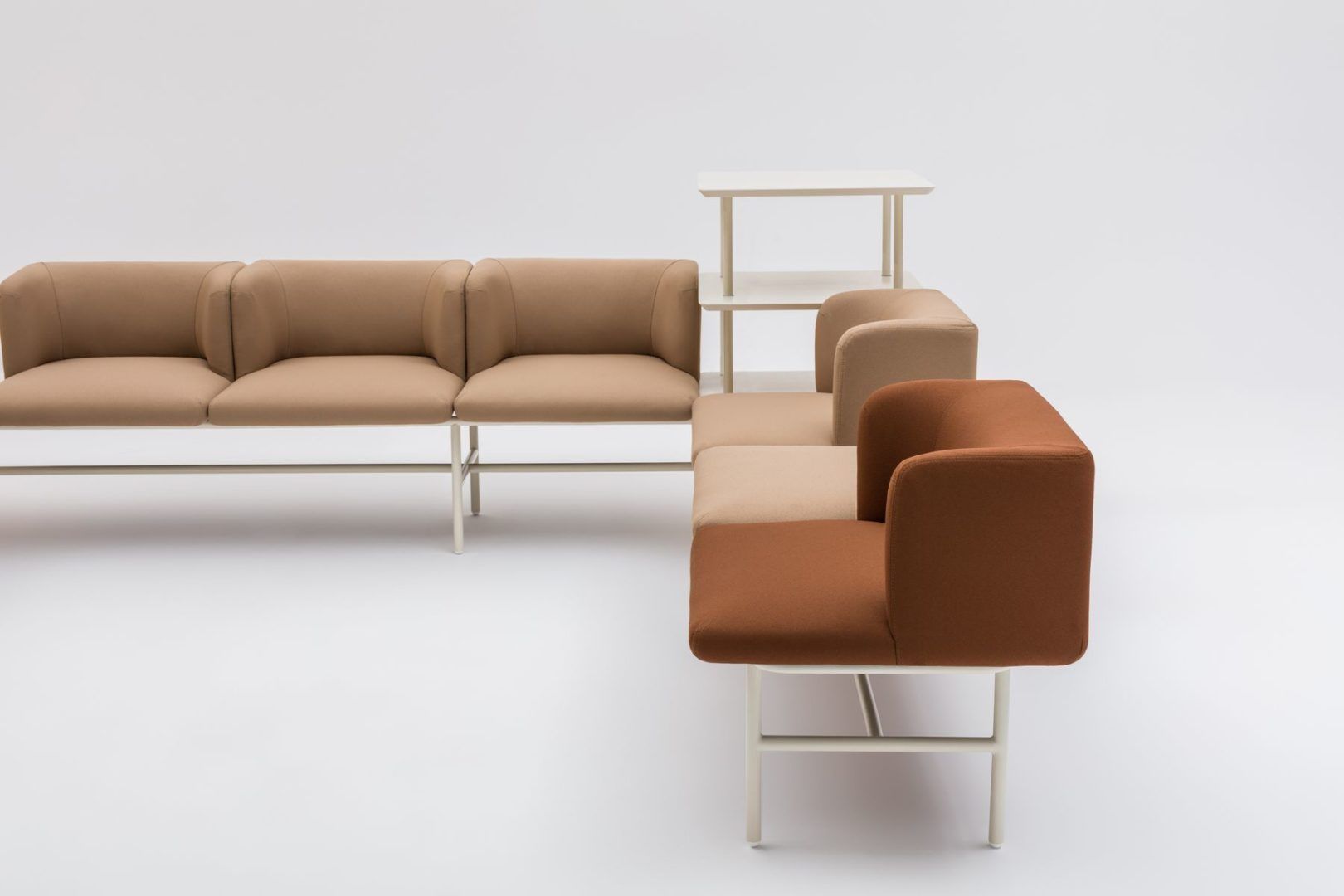 Agora
With its original name in mind, the Agora is designed to encourage collaborative or coworking behaviour. Being composed of five key elements, it can be a bench, a shelf and a combination of these units at the same time. Tailor it to your comfort and choose either a cushion or a backrest option. Use the table top for added comfort or a shelf for added functionality.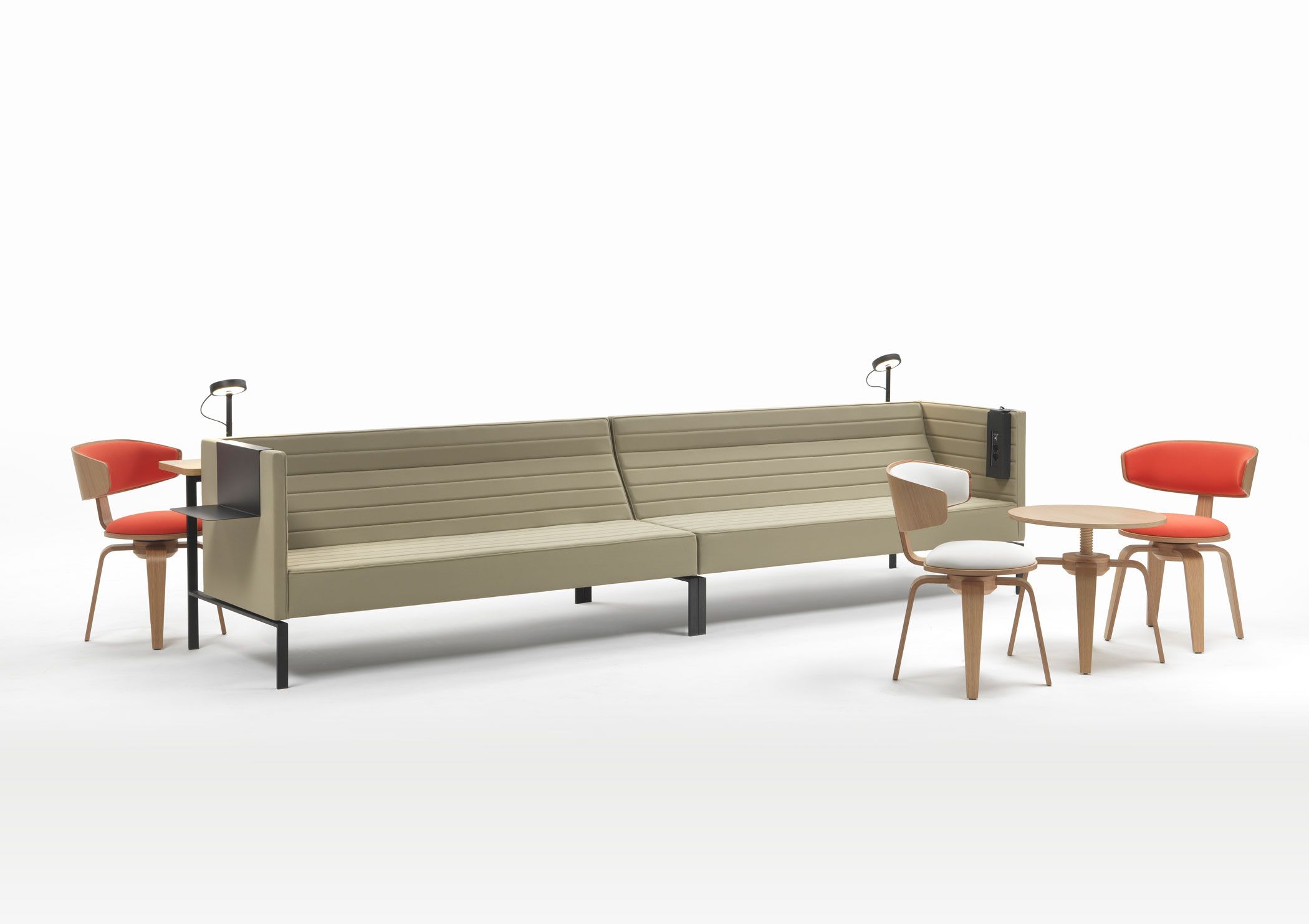 Stripes
The Stripes collection presents itself as a highly versatile, multifunctional contract programme thanks to the variety of elements on offer: sofas, armchairs and elements in various sizes and heights, which can be combined in a wide range of shapes and compositions. Stripes is characterised by the typical horizontal striped padding and is a certified soundproof product. It can also be equipped with electrical outlets, USB and lighting. The upholstery can be made of fabric, leather and imitation leather.
Grace
Designed to meet the needs of social and coworking spaces, the "Grace" furniture line includes a sofa, an armchair and two tables. Combining an atypical design with a minimalist structure, the "GRACE" line offers spaces a pure character.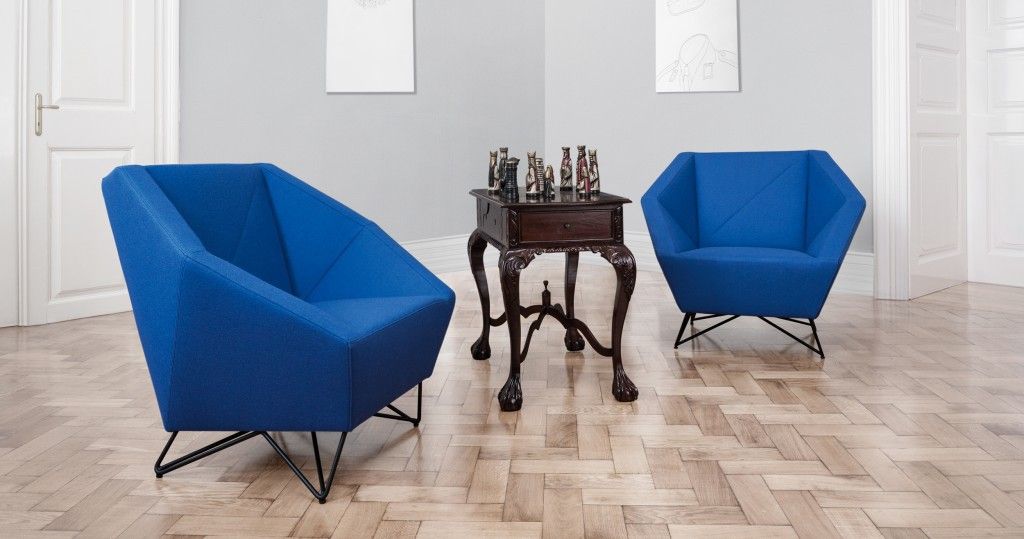 3 angle
This furniture is specially designed to meet your requirements, whether in terms of quality or modernity. This contemporary sofa is equipped with padded cushions to ensure optimal comfort and perfect seating. If you need to lie down, this sofa is certainly the ideal one, both for a little nap and to spend the night.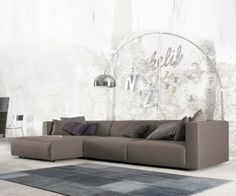 Match
The Match sofa is designed in a very modern spirit with a superb work on materials and proportions. It is entirely covered in a superb Tundra fabric, both soft and resistant. The deliberately low seat and high armrests give this sofa a very contemporary feel.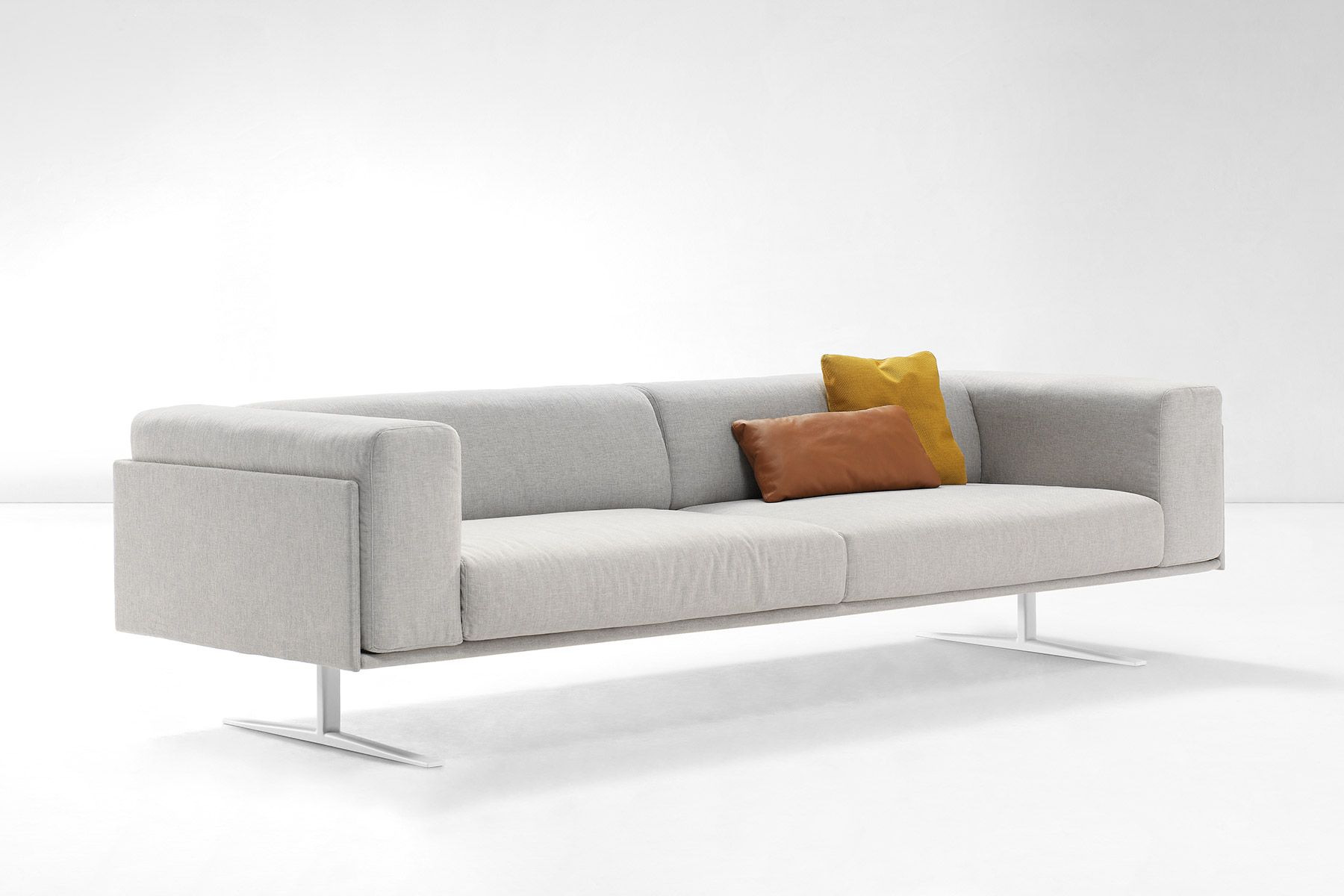 Marcus
The collection stands out for its comfort, timelessness, design and smooth volumes. The legs give the ensemble a light and slim appearance, creating an almost airy feeling.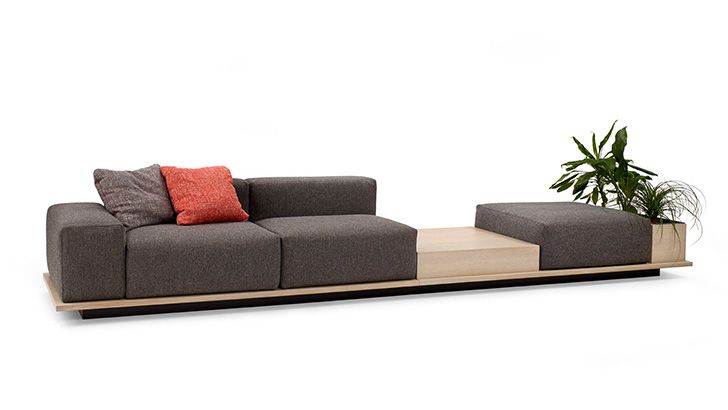 Meet
It doesn't matter if you are in a meeting space, a coworking space or a lounge, the environment doesn't have to be conducive to only one type of activity. Today's technology has made this possible. Offecct wanted to create a sofa that gives the feeling of being in all of these environments, a comfort centre, with all the facilities needed to work, meet and relax.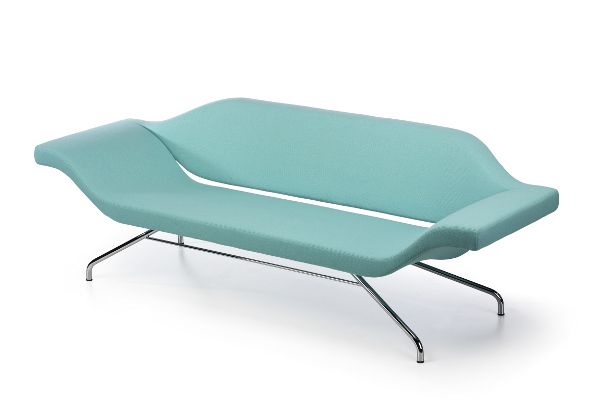 Ondo
The lines of the backrest and seat merge at the armrests, turning the Ondo sofa into a wave of rest. The simplicity of the lines results in pleasant shapes and optimal comfort. The seat and backrest of the Ondo sofa seem to undulate above the chrome base. The strong lines of this sofa are timeless.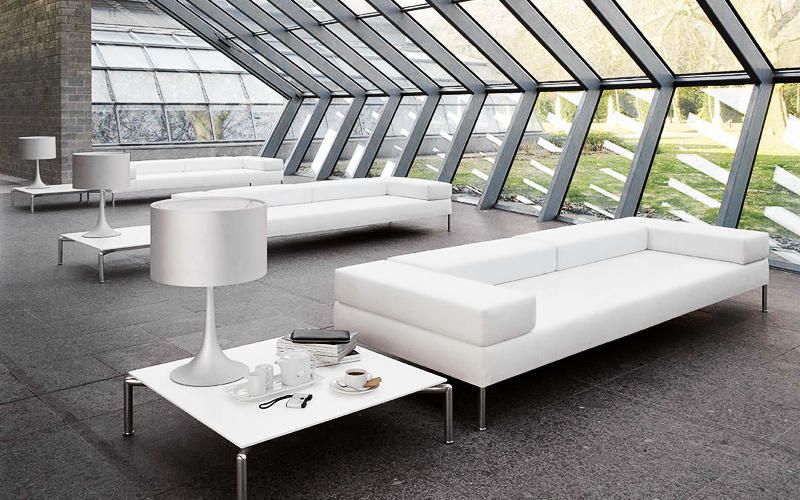 Happy hour
Happy Hour is a sofa system characterised by a high level of flexibility in definition and use. The basic seat, available in different sizes, can be completed with backrests with a ball, which allows the inclination to be changed or placed in line with the armrests.
design by Pietro Arosio.
Klasse
Waiting program composed of a lounge chair, a 2-seater sofa and a 3-seater sofa. Available in two-colour and one-colour.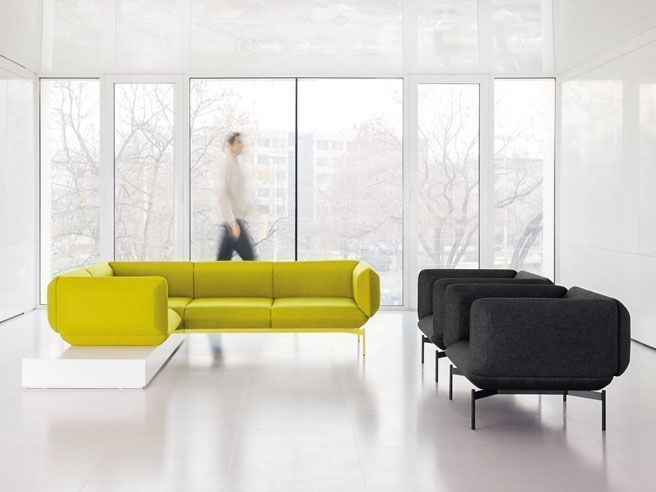 Segment
SEGMENT is an armchair that plays with 45° angles. This is the armchair version (also available as a 2- or 3-seater sofa), but it can also be modulated, combined with corner sofas on a platform with drawers.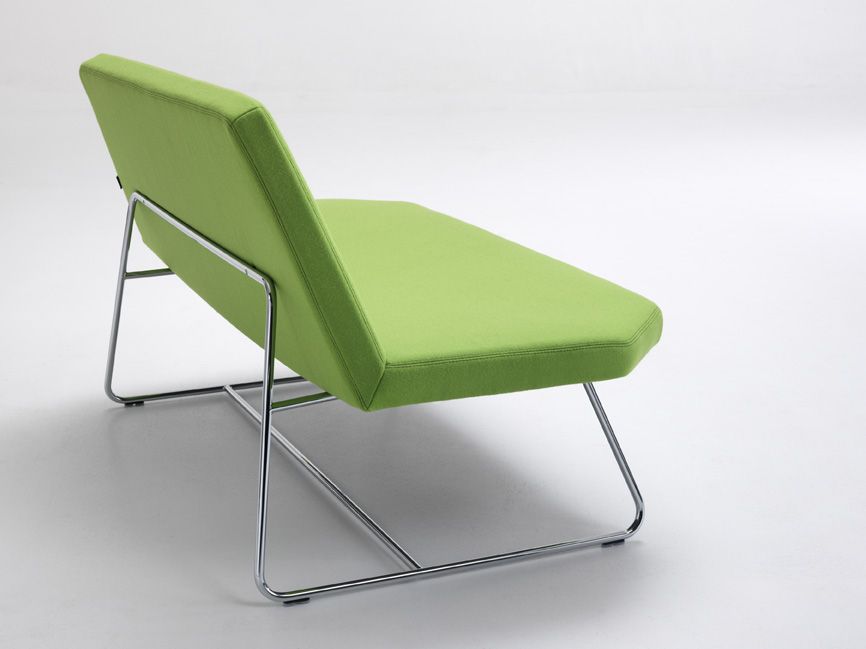 otto
Otto has been specially developed for the design of communication areas such as coworking spaces. These are usually equipped with furniture that invites informal exchange: armchairs, sofas and lounge sets.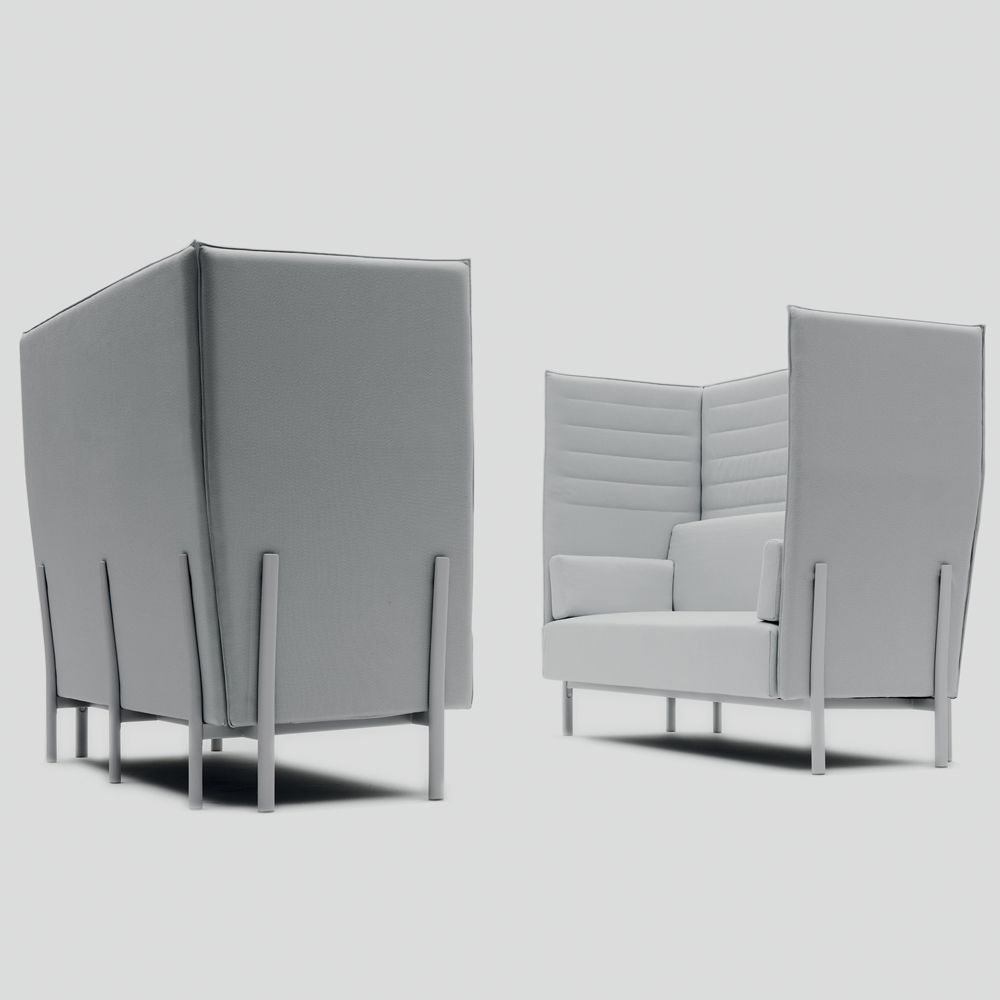 eleven high
Compact volumes. Clean, essential lines. A distinctive central feature: the aluminium leg to which the backrest and armrest cushions are anchored.
Sofa N701
A sofa concept created by a Belgian designer, this modular sofa allows you to create pleasant, comfortable living spaces with a pure design.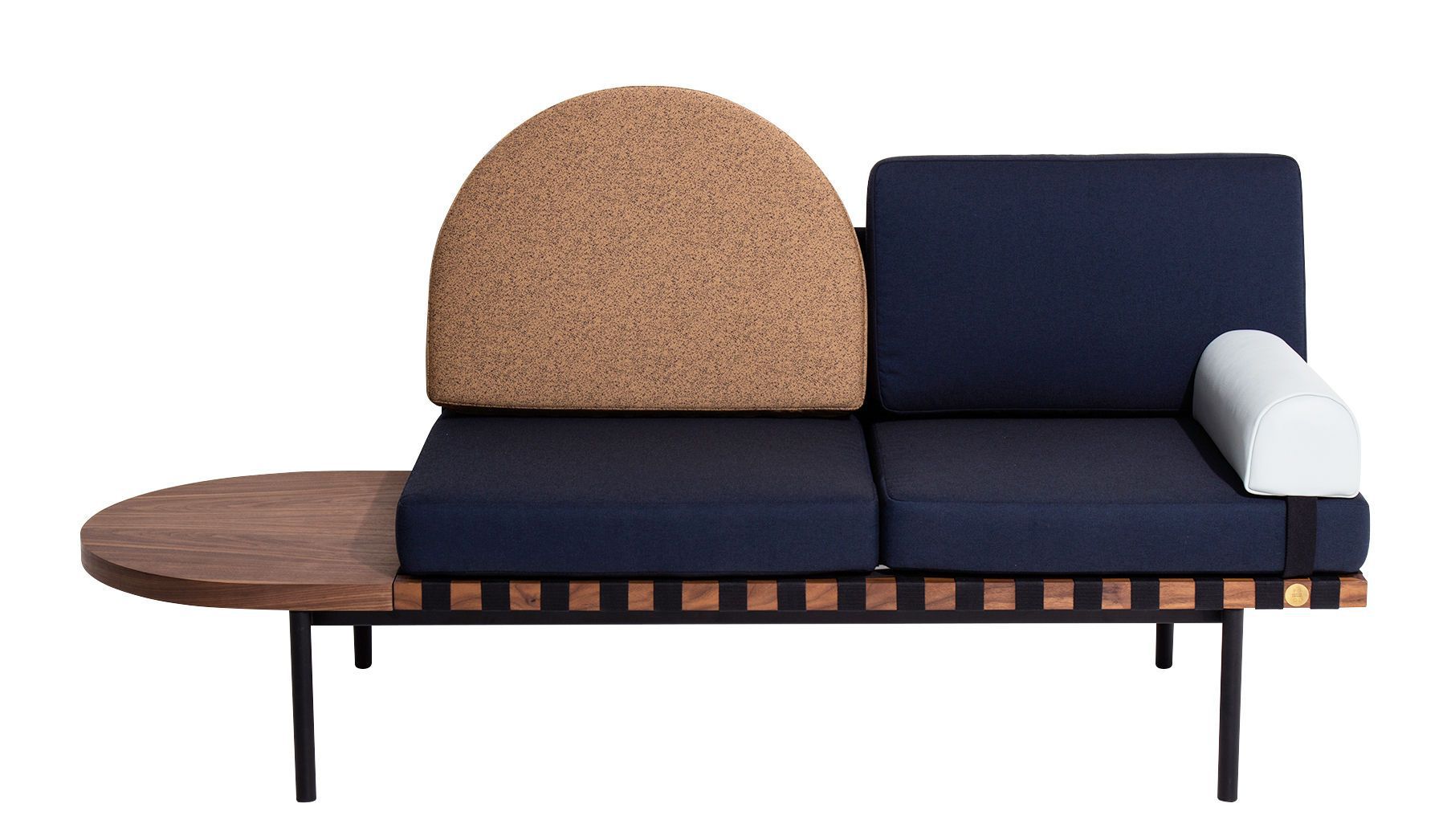 Grid
The Pool studio has designed Grid, a lovely chic and retro sofa with a pure and graphic line! The simple and geometrical elements that compose it combine aesthetics, modularity and comfort.
The wooden structure with a strap is supported by a black steel tubular base and extended by a removable semi-circular wooden shelf.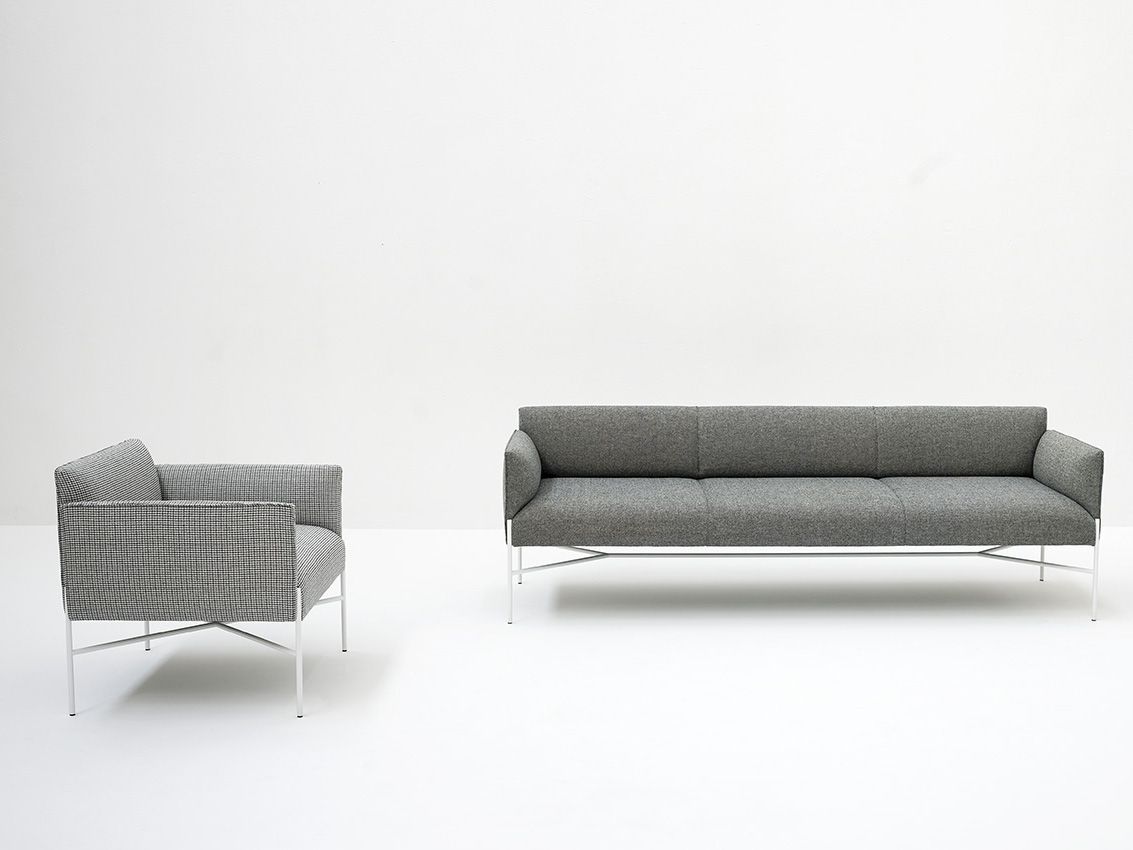 Chill out
A system of footstools, coffee tables and sofas inspired by dreams, simplicity and light. Ideal for coworking or private spaces.
Figura
A new, extraordinarily comfortable sofa system.
Producted byArtifort.