executive offices
a touch of luxury
To inspire you, we present a selection of executive office furniture. The combinations of colours, shapes, ergonomics and standing are countless, so don't hesitate to make an appointment for a visit to our showroom in Auderghem or to
contact us
for the design of your workspace. We promise to get back to you as soon as possible.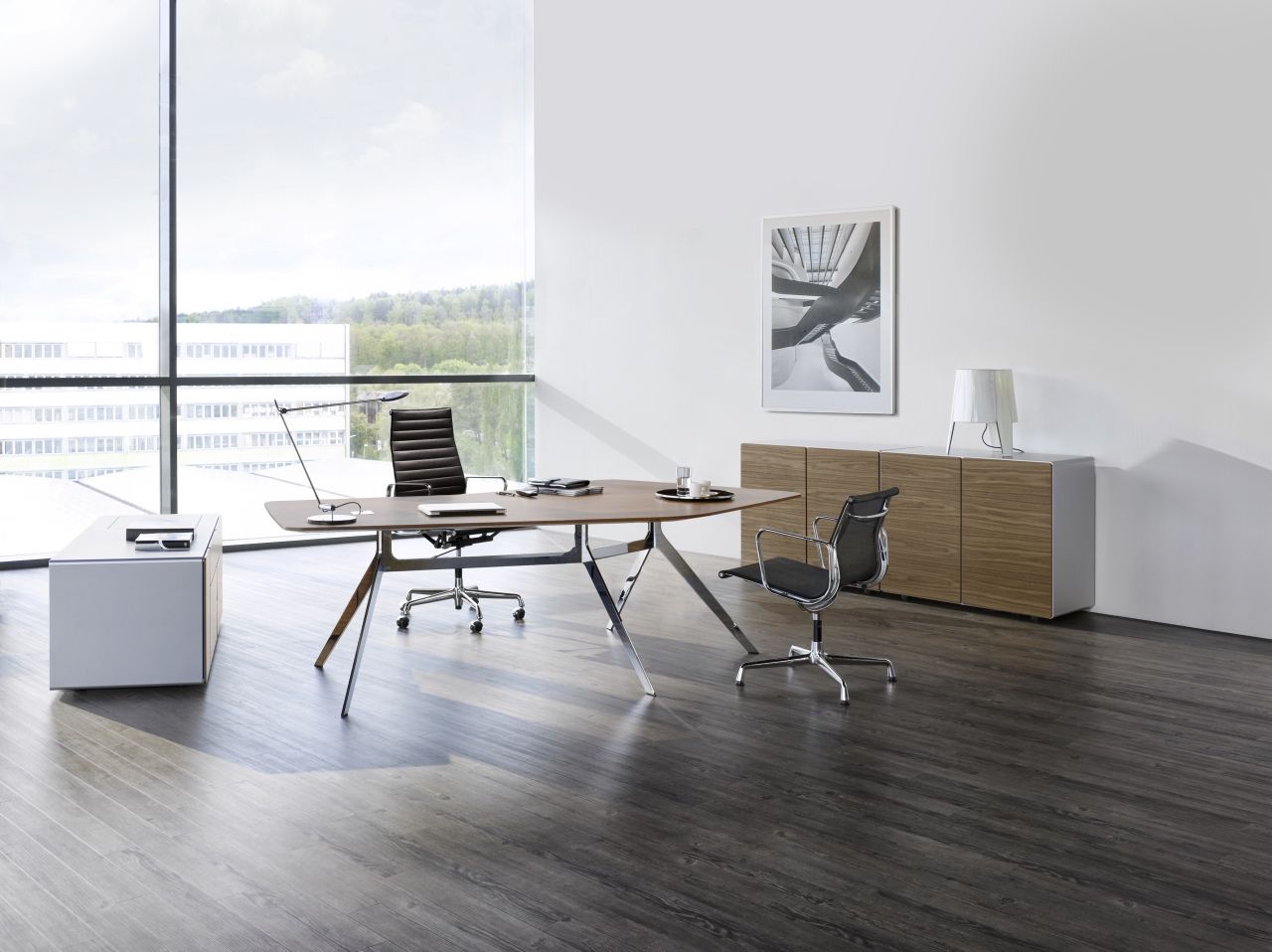 STAR
Star is a complete office program that enables the realisation of complex projects using consistent design concepts and materials. Functional and of high quality, the veneered or lacquered tops are available in various sizes and shapes.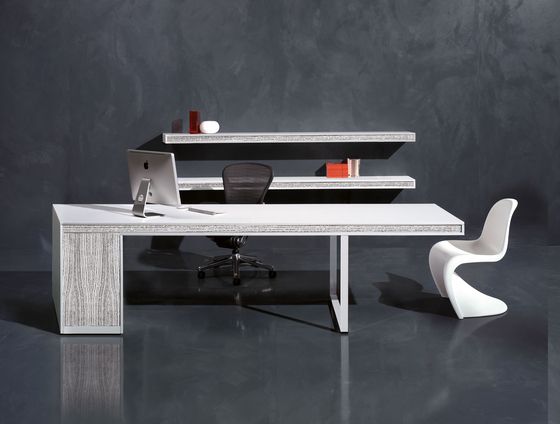 FRIDAY
Imagine an office that can offer you both sound and light.
Friday is a range of desktops with operating platforms, integrating the ergonomic, technological and sensory aspects that define the working environment for an exceptional office.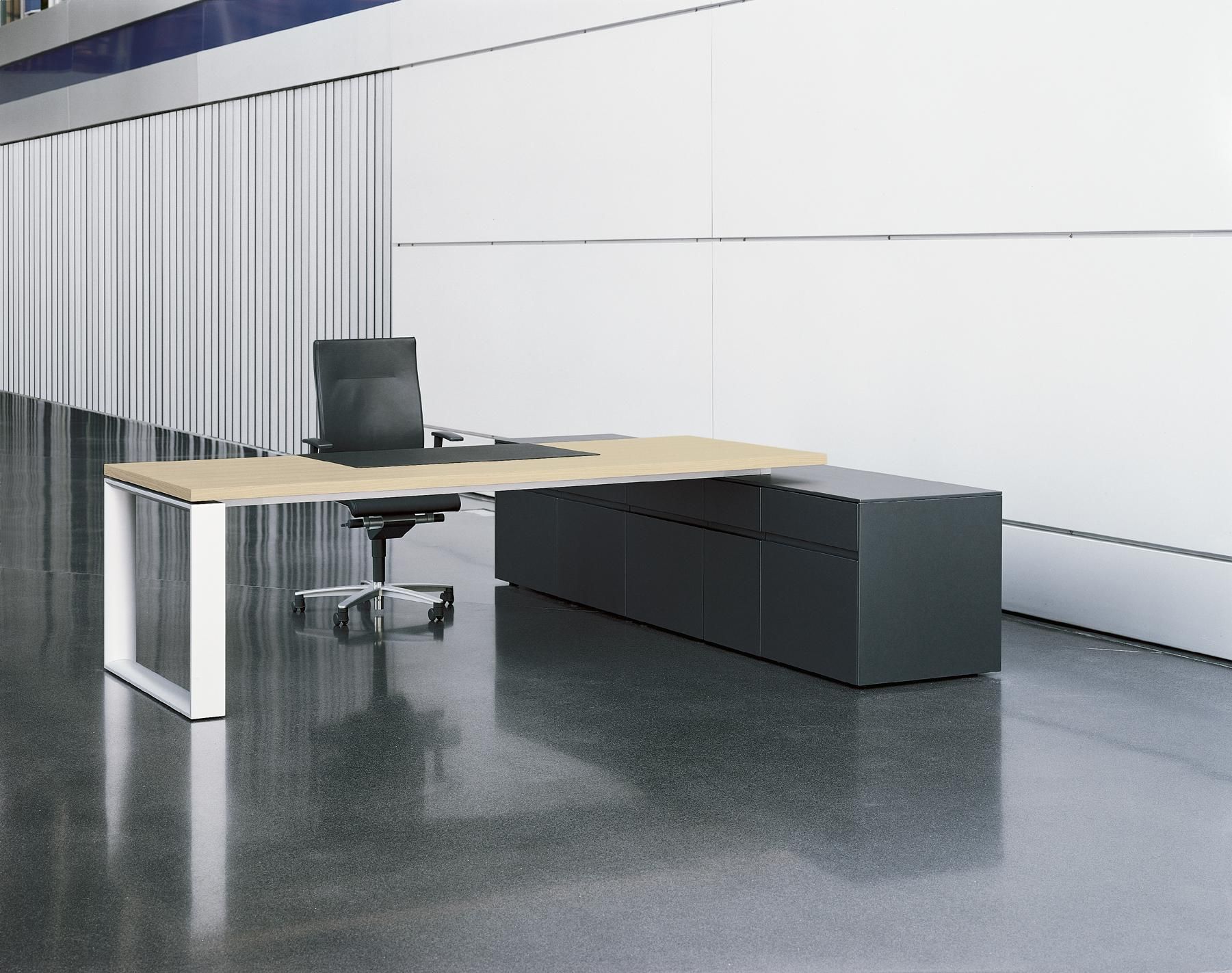 SONO
Modularity is the basic design principle of the Sono range. The containers are grouped as desired, forming a practical unit for storage and seamless integration of the latest modern communication technologies.
Pace
Pace is the solution: a well-designed work surface, adjustable to different heights, whose shape is challenging at first sight. Cables and drive are hidden behind the elegantly faceted, stove-enamelled side panels. The containers and matching sideboards are the perfect complement, adding functionality and atmosphere. Electrically adjustable from 74 cm to 114 cm in height.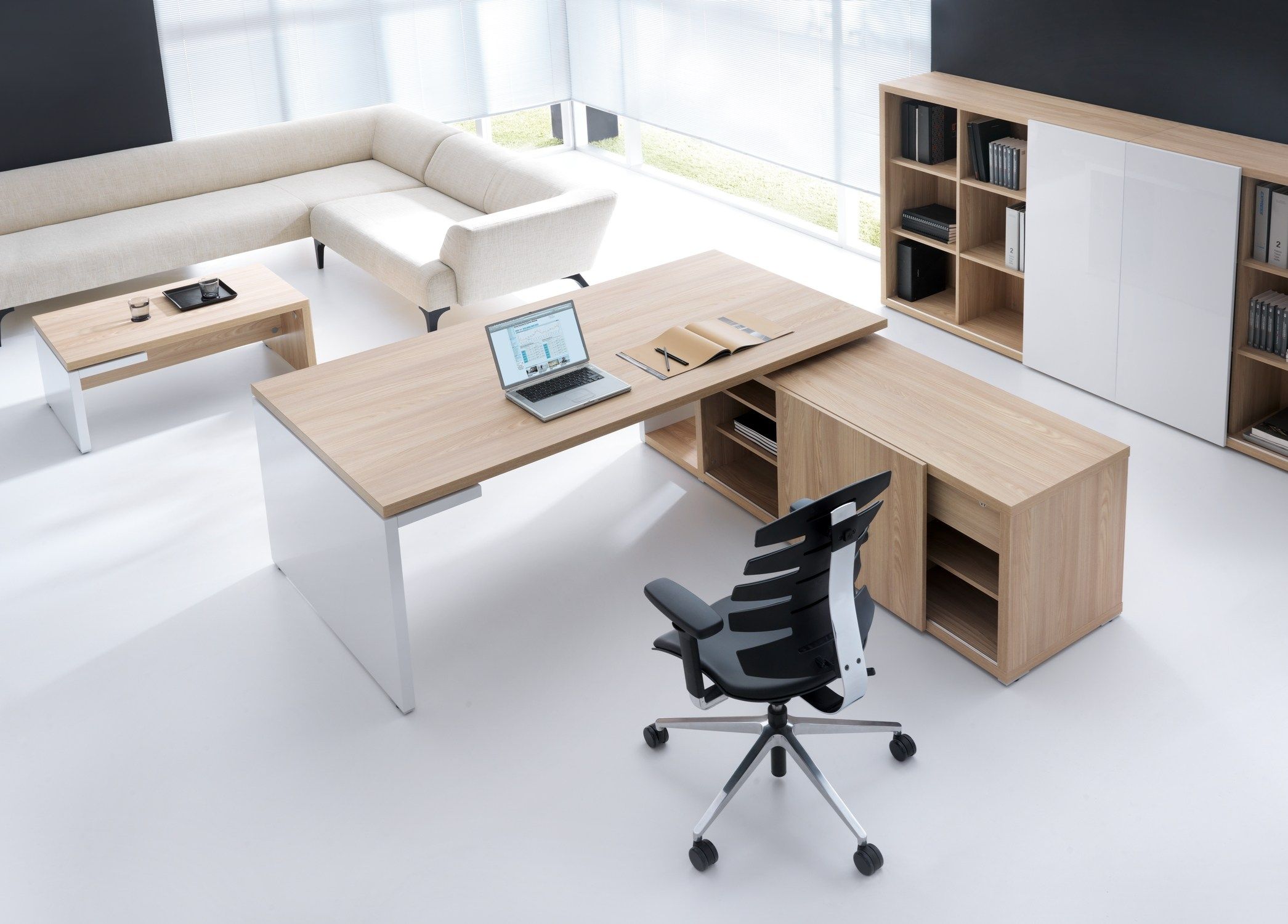 MITO
Elegant, prestigious and affordable executive furniture. With its new 3D structure technique, the finish of mito furniture looks and feels like solid wood. mito desks are also available as electrically height-adjustable desks.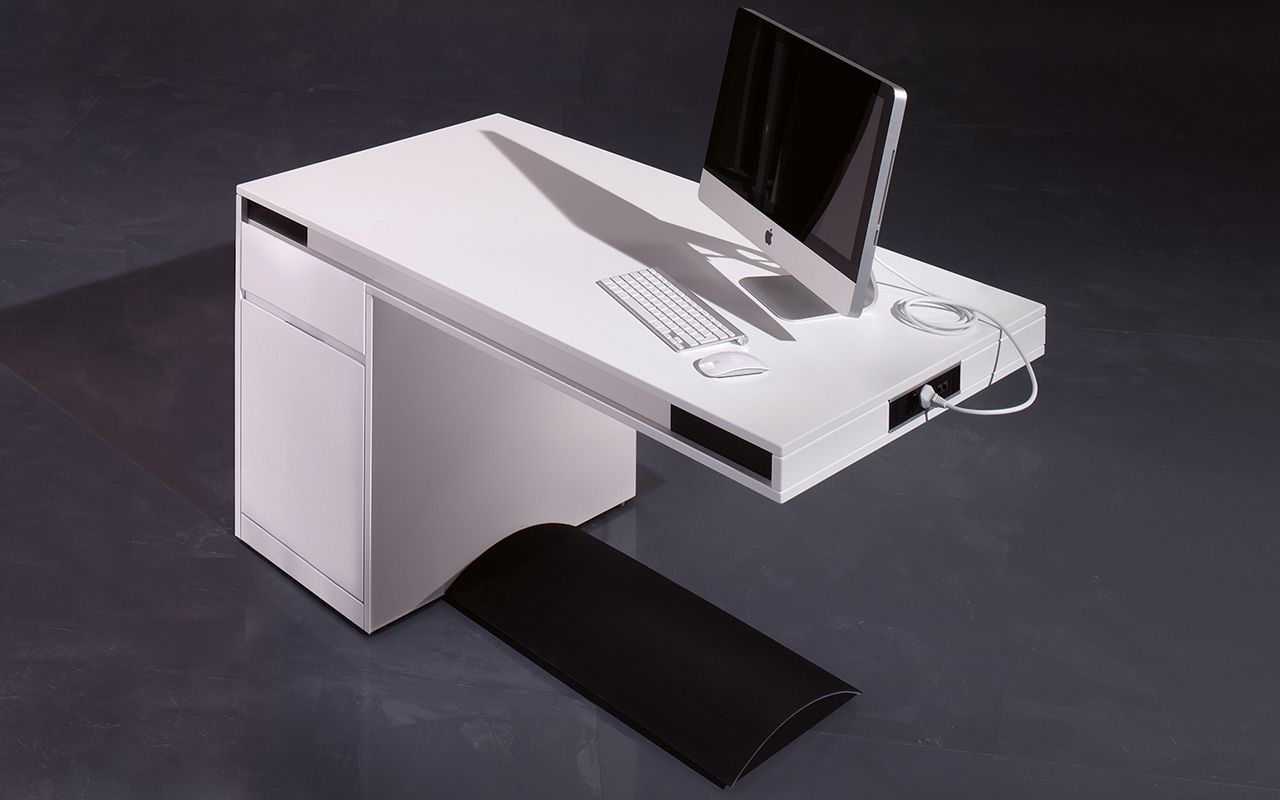 FRIDAY SHORT
Imagine an office that can provide both sound and light in a small space.
Friday short is a range of desks with operating platforms, integrating the ergonomic, technological and sensory aspects that define the working environment for an exceptional office.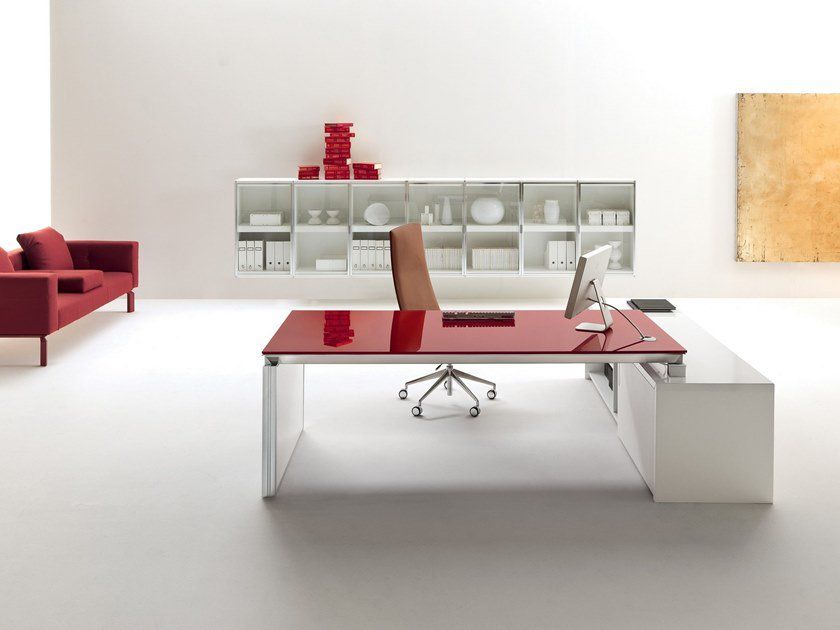 With Han it is possible to create stationary work areas in compact offices, making it possible to organise and personalise the workstation in an efficient way, where everything is within easy reach.
Pigreco
The Pigreco collection expands its range and comes in the version ideal for executive offices and elegant meeting rooms.
anyware management
The distinctive sign of Anyware desks identifies and makes incomparable the solutions dedicated to directional targets.

Rail
Executive desk also available with glass top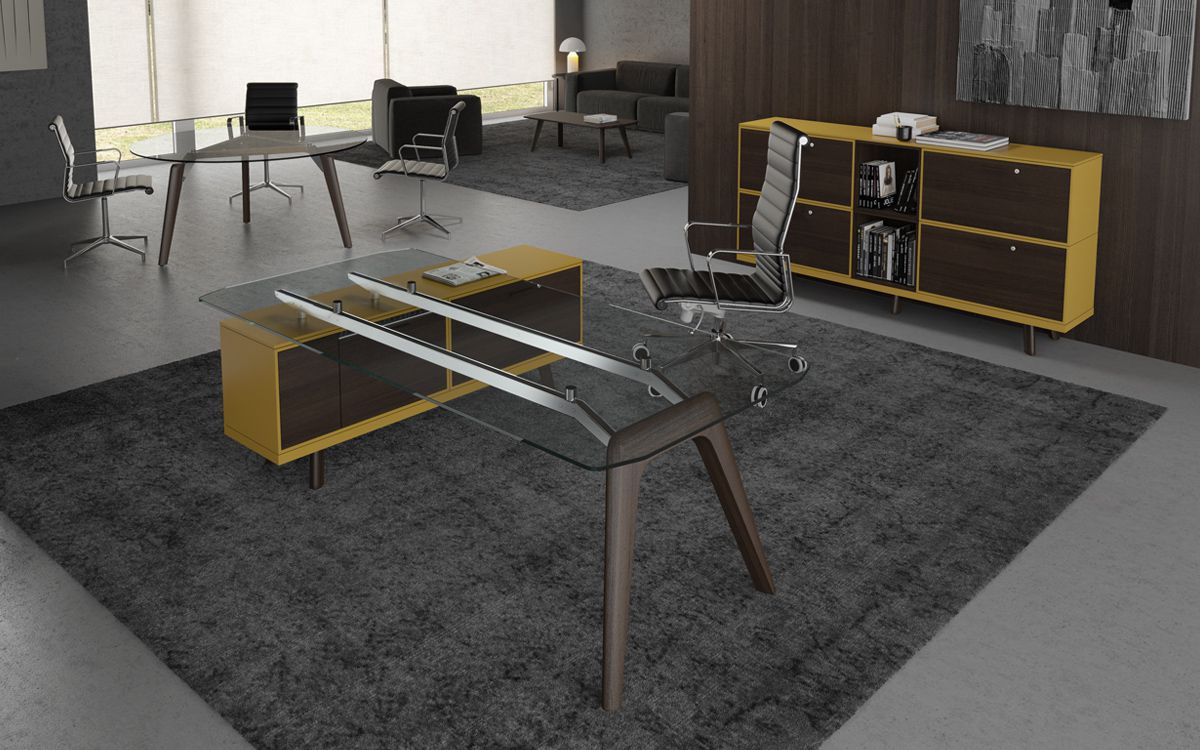 Rail verre
Rail collection with glass top. The shiny chrome-plated steel beams, whose wooden core is visible, give the glass top its transparent lightness.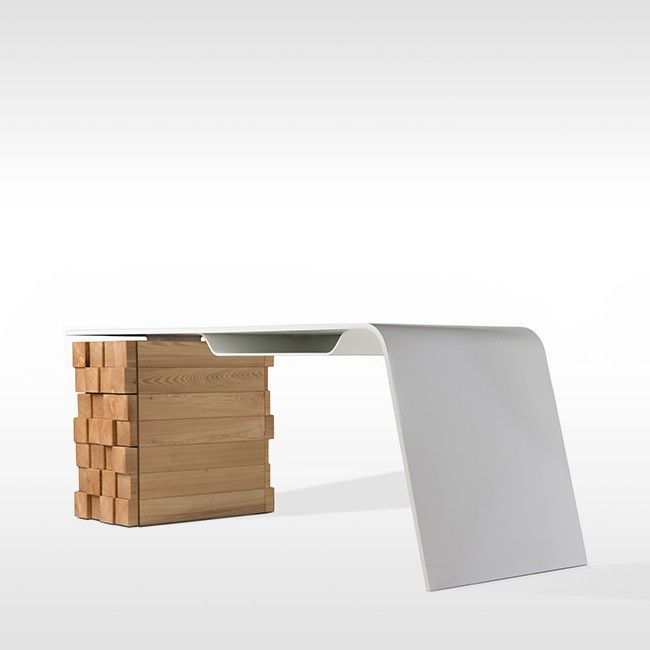 KATEDRA
The Katedra desk is a triumph of contrast, with a large white surface resting on a solid wood block, a solid wood block that imitates beams. The desk is made of Kerrock, which is fully recyclable. An integrated Ai wireless phone charger option. The charger is connected to the LED charging indicator, which glows white.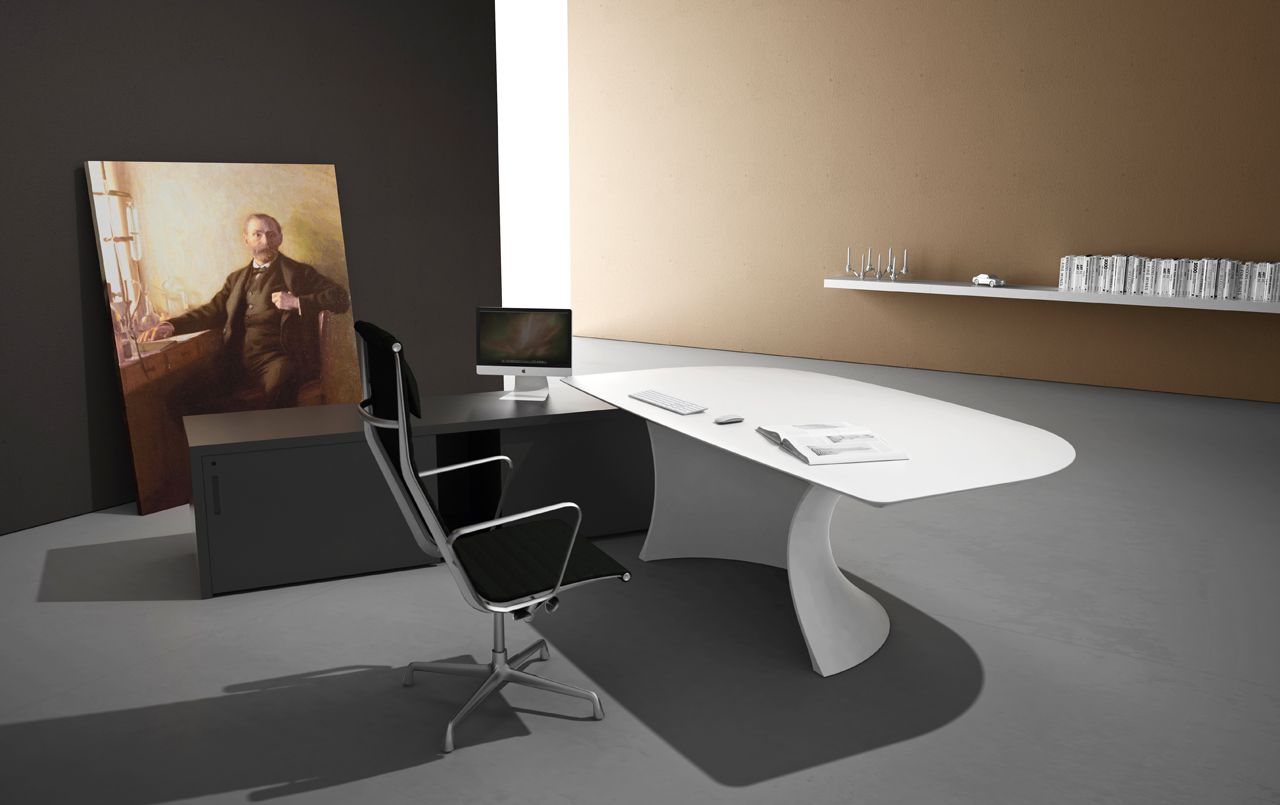 Ola executive
This line is the result of a remarkable search for aesthetic and functional solutions to create a modern and prestigious office design.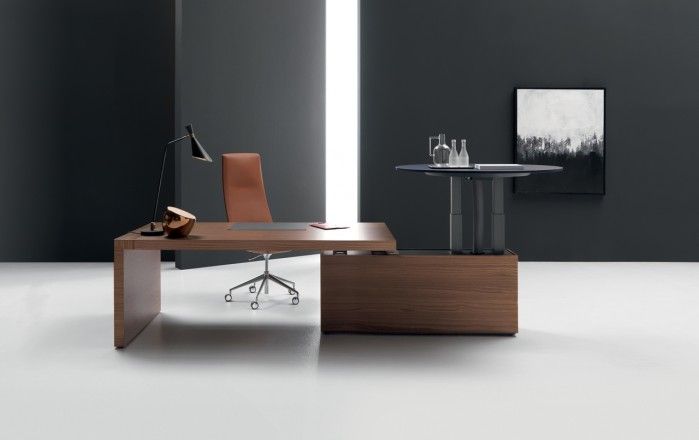 KYO
KYO provides a wide variety of materials: from wood to lacquer, glass, leather, cement to more special materials, on request, such as sandstone or marble.
The client who chooses Kyo will have a personalised office based on his or her functional and aesthetic requirements.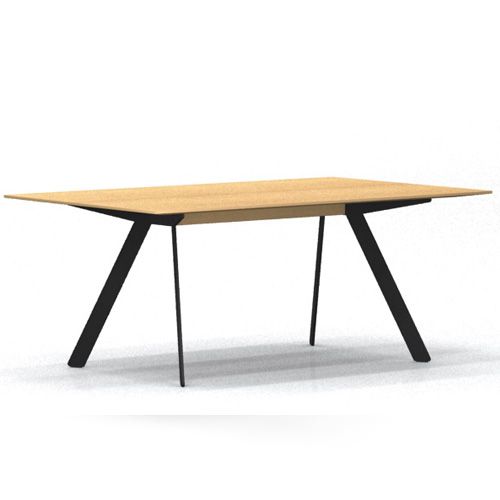 Barra work - a range of solid wood tables equipped with a storage space dedicated to multimedia connectivity.