footstools
fun for the office and fun for the back
To inspire you, we present a selection of footstools for working ... your back. Fun and muscle-friendly, the combinations of colours, shapes, sizes and standing are endless, so don't hesitate to make an appointment for a visit to our showroom or to contact us for the design of your workspace or coworking space. We promise to get back to you as soon as possible.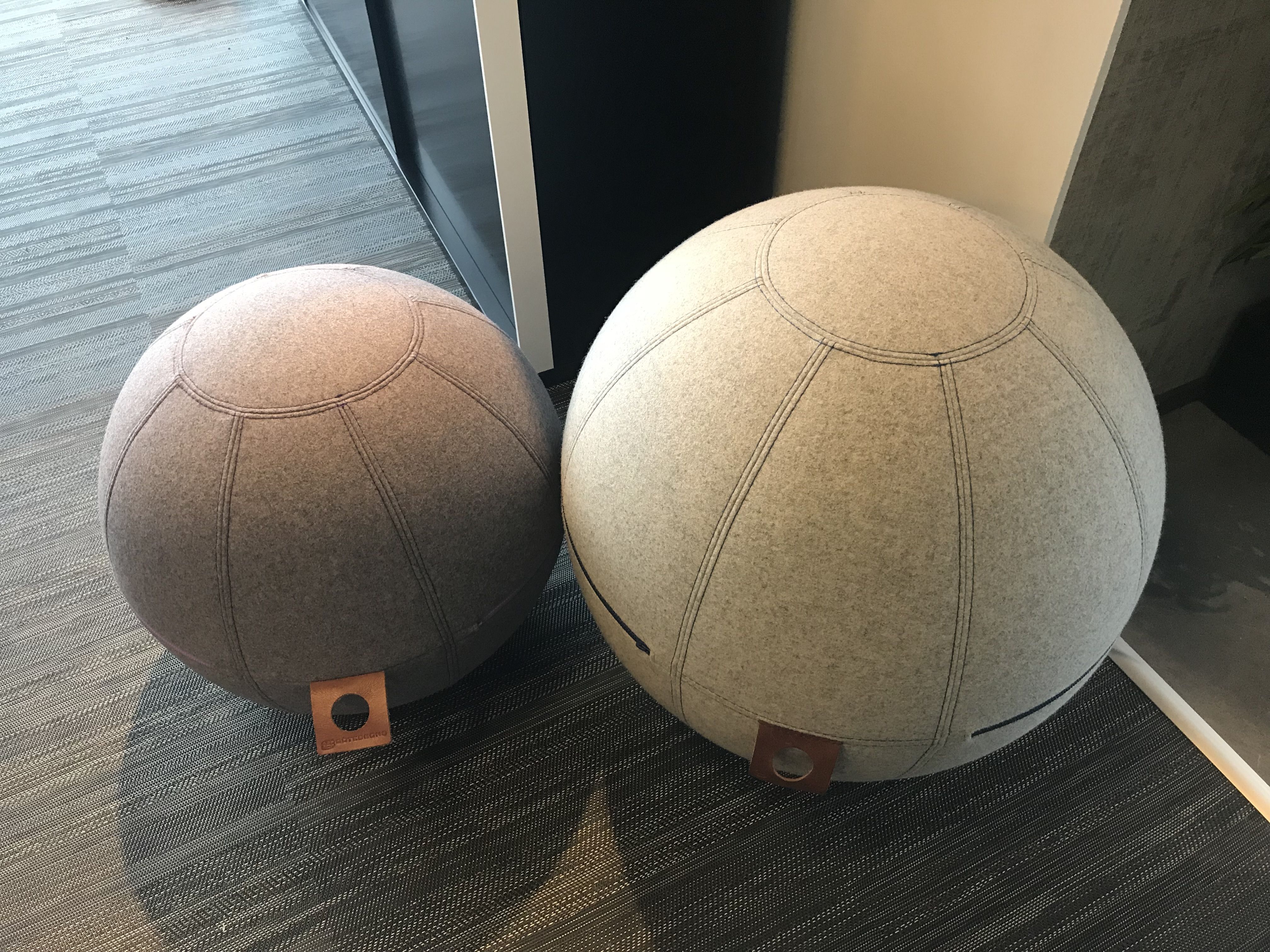 Seat ball in diameter 55 (small) or 65 (big) covered with fabric. Zip closure. Delivered with an inflation pump.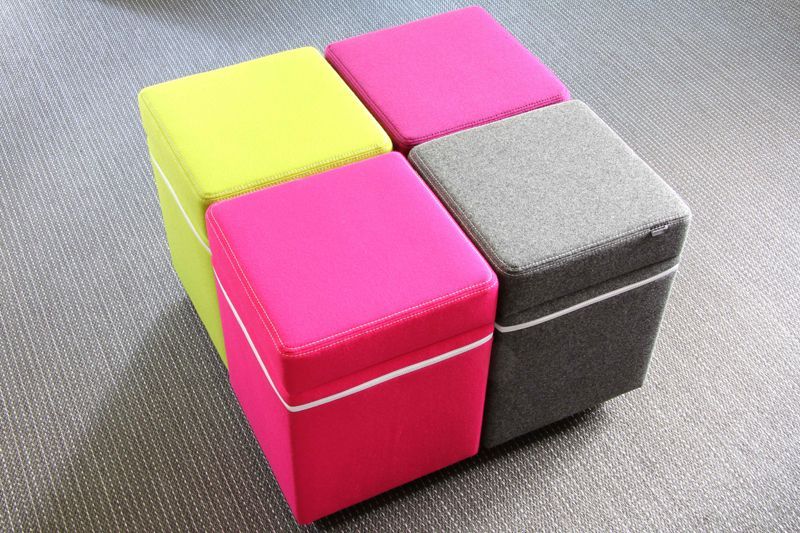 Fabric-covered stool with a wooden core. Fabrics, zips and seams can be combined as desired. With lid for storage. The box is 2x3,2x3,2dm, the volume 32,77L.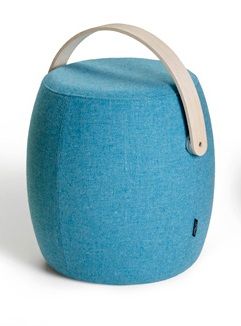 CARRY ON
Carry On is a portable seating solution that works perfectly by itself, but also as a complement to other products. Carry On is designed by Mattias Stenberg who has a strong belief in the need for flexible workplaces in public space. Today, we work more in projects and need environments that can be easily adapted to different needs. Carry On is not only physically flexible; it also signals to the user how it should be used by the handle on top. Carry On has round but simple shapes and combines traditional materials and craftsmanship with contemporary design and functions. It gives a bespoke feel with seams that communicate good professional quality. It is easy to stack Carry On, which means it doesn't need to be stored elsewhere when not in use.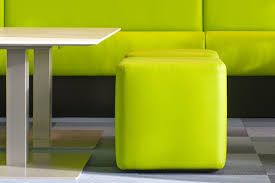 Dots
Compact and playful furniture
Dots is a compact and playful module consisting of seating elements in various shapes: L-shaped, T-shaped, I-shaped, cube-shaped and a long block. The luxurious Dots elements invite you to relax, but also to be creative. An architectural configuration? A group of connected blocks or islands? Play with the small calligraphic shapes, with the letters, use different colours. Dots elements inspire and give every room a personal touch. They have a stable core and a comfortable seat and are available in various fabrics.
Design Michiel van der Kley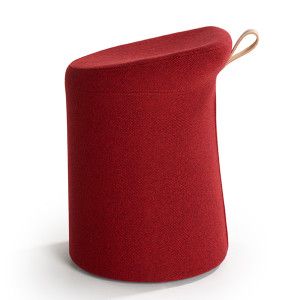 LILA 2.0
Bring colour and dynamism into your home! We love the Lilla, the upholstered stool we introduced in 2006. It is an explosion of energy and colour that brightens up any interior. The Lilla is also very practical: as an extra seat for guests who are staying to eat, or for a meeting or creative session with many participants. A boring reception or a waiting room? No problem for Lilla. The Lilla 2.0 is the Lilla in a completely new look. The upholstery has been redesigned, the seams have been moved, a zip has been added and a practical leather harness handle with the Artifort logo has been attached to the Lilla 2.0 with a beautiful stainless steel screw.
Tapa
This unique product perfectly combines a striking look with intelligent functionality. Tapa is a modular solution whose basic element is an "island" made up of mobile footstools that rotate on a pivot.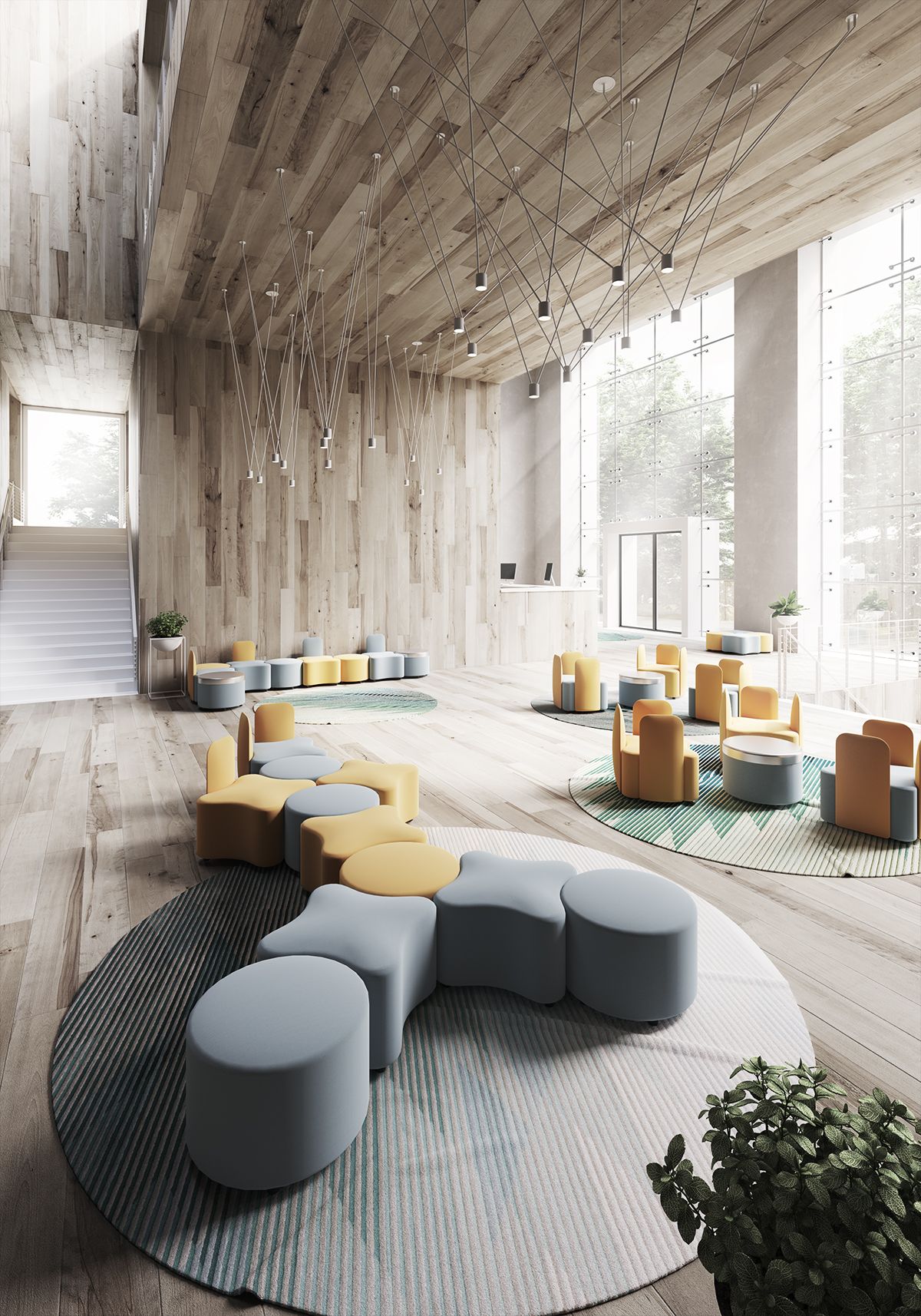 K2
Geometrical, compositional and colourful: this is the new K2 footstool designed by the architect Federica Fulici. An attractive and modular system to free your imagination in waiting areas. Two types of footstools that can be combined in many ways to experiment new solutions. The cylindrical footstool is also available in the version with metal top, the square concave one can be customized with one or more side supports.