restaurant chairs
taking care of your employees: relaxation areas, restaurant and exterior
To inspire you, we present a selection of chairs to welcome your visitors or to furnish your restaurant or meeting area. The combinations of colour, shape, size, price and quality are endless, so don't hesitate to make an appointment for a visit to our showroom or to
contact us
. We promise to get back to you as soon as possible.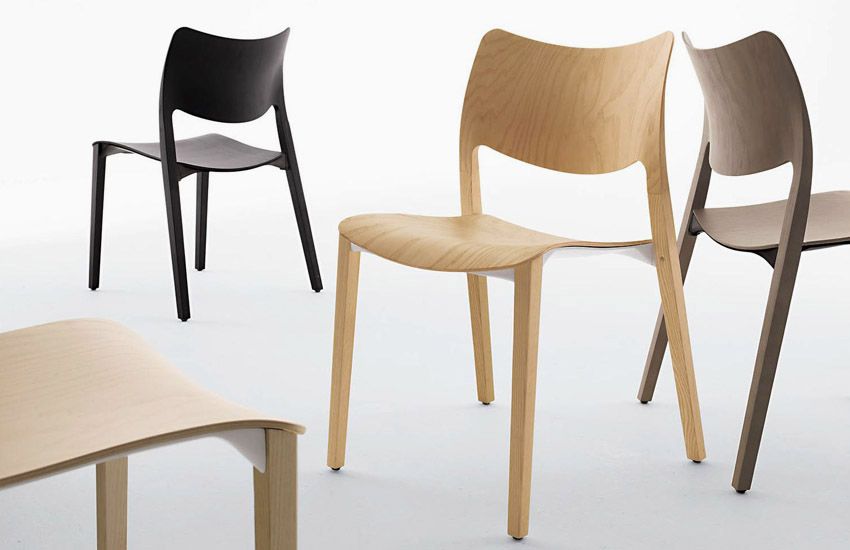 laclassica
Laclasica is a wooden chair that combines the tradition and typologies of a classic chair, and interprets them in a pure and contemporary design. Laclasica is a chair made of solid and 3D moulded ash and aluminium. Laclasica is also a stackable chair.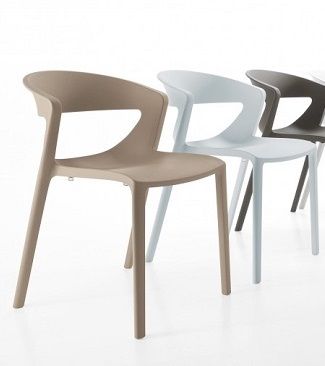 Chair in glass fibre reinforced polypropylene (6 colours) Stackable on 4 legs. Sold in boxes of 1, 2, 3 or 4 pieces of the same colour.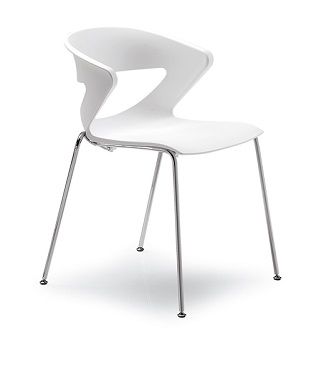 KICCA
Polypropylene shell chair (8 colours) Stackable on 4-leg or cantilever base, also available as 4-leg, cantilever or swivel stool. The shell of the Kicca chair can be upholstered with a seat pad or interior or complete upholstery. Also available as a bench.
air chair
Air Chair is a very nice little chair by Jasper Morrison. Easily stackable and transportable thanks to a small handle in the seat. Indoors or outdoors, it sets the tone for a cheerful decor.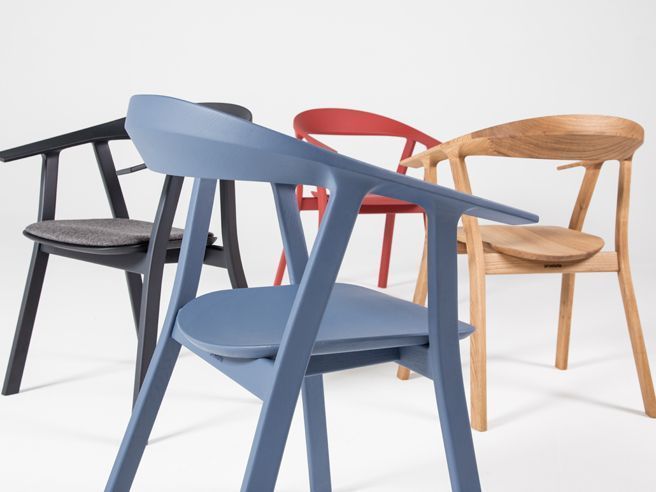 Rhomb
Rhomb is a spacious, comfortable and solid chair with armrests, produced in combination with the latest technology in wood manufacturing and sophisticated craftsmanship. Thanks to the selection of several types, colours and finishes in solid wood, the chair easily adapts to various interior situations in residential or public spaces.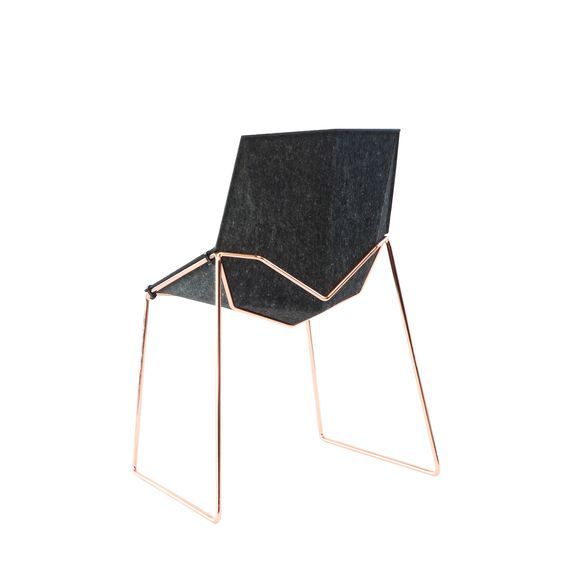 Nico less
Nico Less chair is a response to the human need to reduce our carbon footprint on the planet and to rediscover waste as the industrial material of the future. Reflecting our philosophy of socially responsible and sustainable design, Primoz Jeza Studio has created a simple but unique chair made of recycled felt (60% recycled PP bottles and 40% non-woven textile).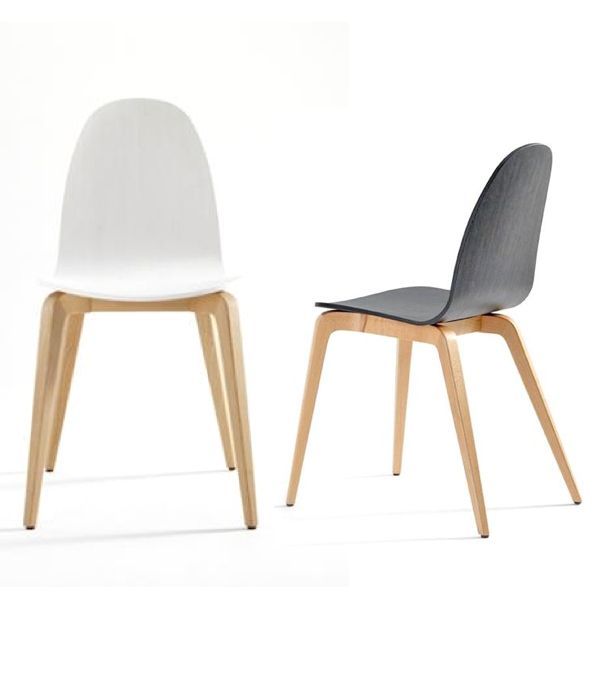 Bob
The Bob family of chairs includes the Bob Steel chair, the Bob Wooden ecodesigned chair, the Bob Xl chair and the Bob Xl armchair. The wooden chairs and stools are perfectly suitable for use in the hotel-restaurant-café industry, the office world or simply at home in the dining room, kitchen, etc...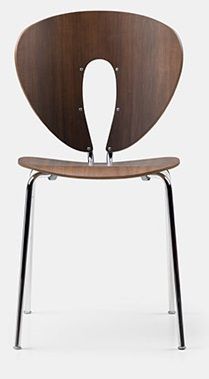 GLOBUS
The Globus chair is stackable in sets of 6. Tubular steel frame in white, black, bright chrome, matt chrome or polished chrome. Seat and backrest shell available in polypropylene, natural or lacquered multiplex (sold by 4 pieces)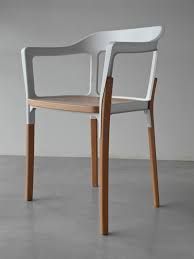 Steelwood
Steelwood is a small armchair designed by Erwan and Ronan Bouroullec and published by Magis. This armchair with sober lines elegantly combines wood and steel. The legs and seat are made of beech. Its light and delicate silhouette makes this armchair suitable for a café terrace as well as for a dining room table.
lottus wood
It was natural to take inspiration from Lottus and its organic lines to create a warmer version in wood, based on oak or birch veneer. Lottus Wood combines functionality and comfort with the natural values of its materials. The use of wood helps to bring more warmth to public spaces.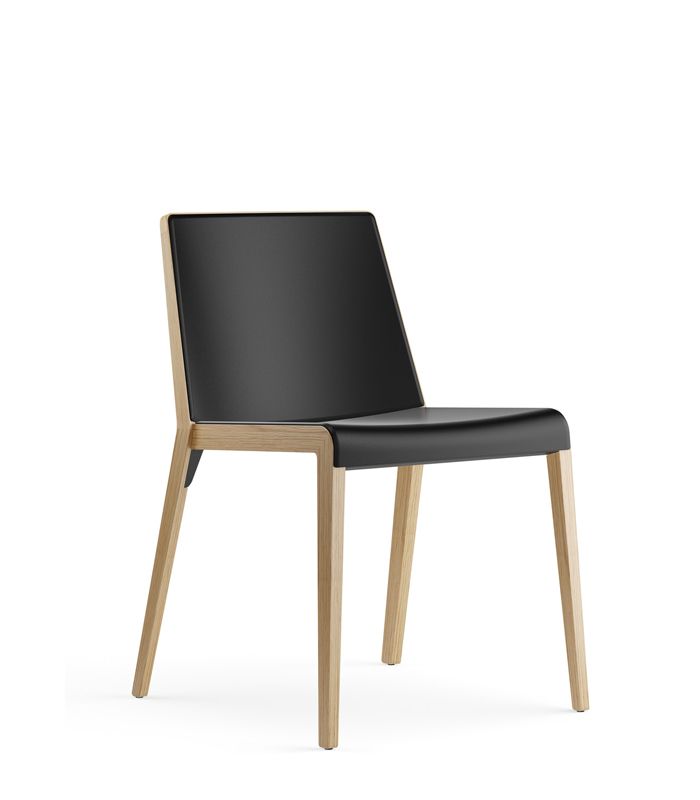 finn wood
Finn wood is an elegant chair that combines wood and plastic.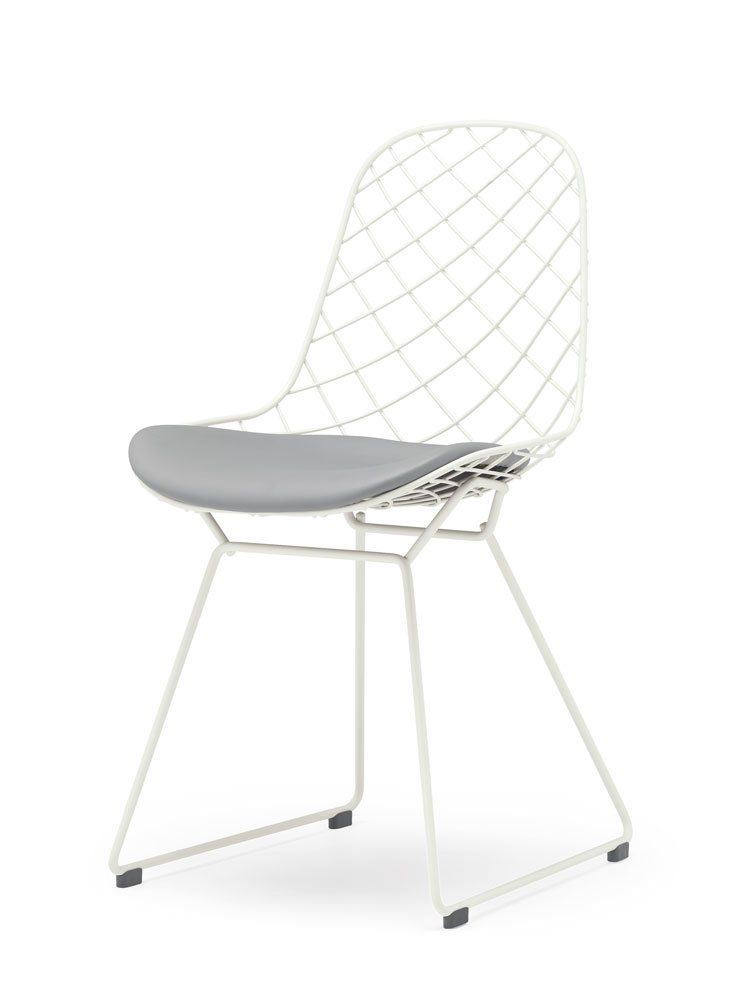 Kobi Sledge
Outdoor chair in lacquered steel. Cushion in expanded polyurethane covered in Tempotest® fabric, Serge Ferrari® imitation leather or Création Baumann® fabric.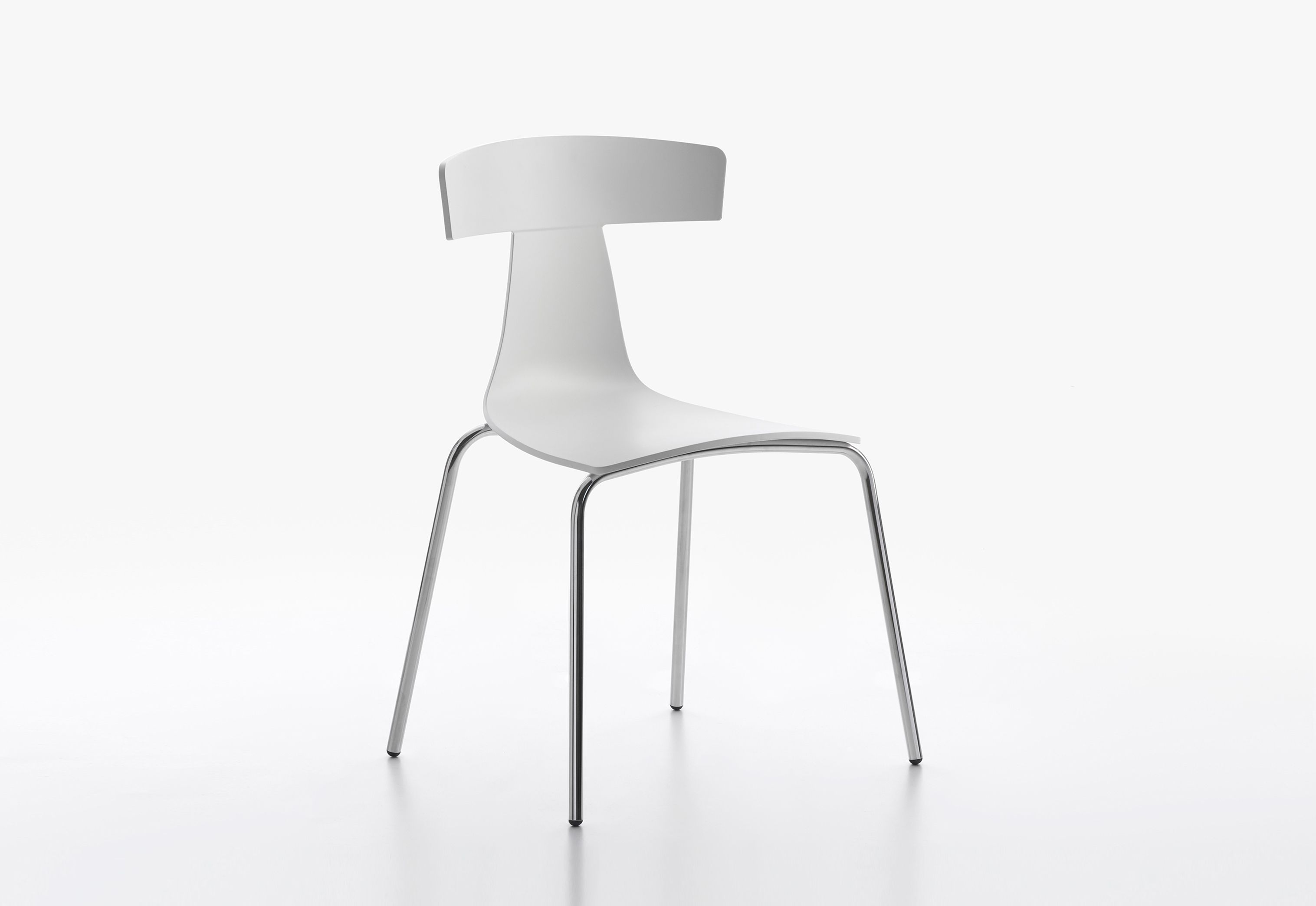 REMO
Shell in natural or coloured ash plywood with a matt open grain in white, grey, black or yellow. Metal frame matches the colour of the shell. Stackable.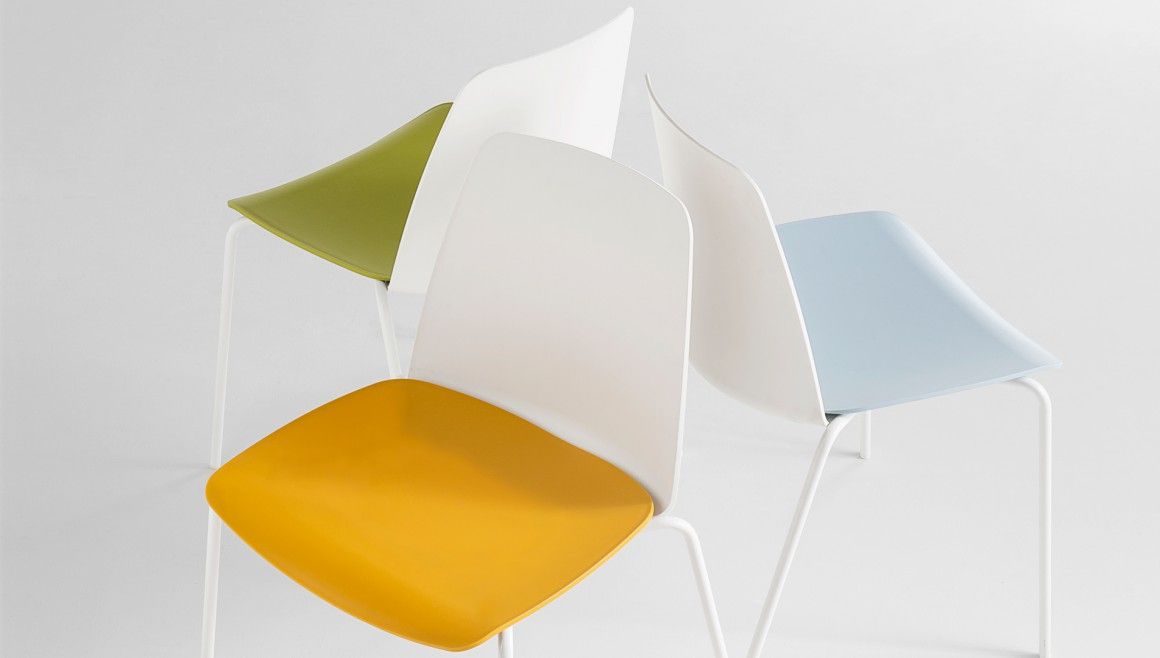 Unnia
Unnia is an extensive collection of chairs, armchairs and benches with a unique concept of colours and finish combinations. The design allows the combination of plastic or upholstered seats and backs, in one or two colours, with a wide range of bases. In addition to the plastic versions, the collection is completed by the upholstered versions listed in the UNNIA TAPIZ catalogue to form a large family.